The final 24 hours of Elliot Blair's life continue to raise more questions than answers as his loved ones may have been stonewalled by Mexican authorities after he was found dead at a resort last week, according to a family attorney.
Blair's shattered relatives are still trying to piece together why and how the 33-year old, who had a bright future at the Orange County Public Defender's Office, was found lifeless at the Las Rocas Resort and Spa in Rosarito Beach on Jan. 14.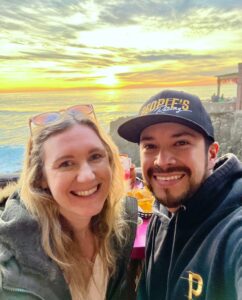 Reports quickly circulated that Blair somehow fell from his private hotel balcony, but Kimberley Williams, Blair's wife, has continued to deny those claims.
"No one touched the body, tried to do CPR or check Elliot's vitals," Case Barnett, an attorney representing the family, told The Post on Thursday. "Elliot was facedown on the asphalt, his arms sort of behind him. Kim didn't remember seeing a pool of blood, gash on his face or a bullet wound, only that his body was a few feet away from directly under their room.
"No one gave Kim any updates as she waited. It was only hours later they said to her, 'OK, you can go back to the US now and we will contact you.' No one has reached out to the family since."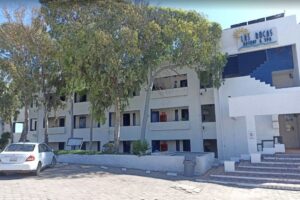 The couple had stayed at the resort at least five times before and always asked for Room 308. Blair, a fluent Spanish speaker, knew some of the entertainers and staff at the hotel and other hot spots on Rosarito Beach.
The couple started their first-anniversary celebration by taking selfies at the pool area of the popular beach-side resort as the sun began to set in the background at about 4:50 p.m. on Jan. 13.
The happy couple drove a few miles to have dinner at Villa Ortega's where Blair splurged on the lobster special and had one drink, Barnett said.
Once they finished their meal, Blair and Williams decided to go dancing around 7 p.m. at Splash Baja, a restaurant bar with a live band. Other patrons quickly spotted the happy couple as they laughed and danced to 70s music.
They struck up a conversation with another couple and revealed they were in town to celebrate their first wedding anniversary.
"They seemed like very nice people just having a good time," said a bar patron, who wanted to remain anonymous. "They asked how long we have been married and later on exchanged numbers hoping maybe we will see each other again at some point. This is a real shame because they were just very nice people."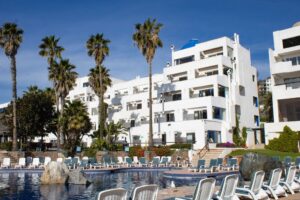 After a few hours relaxing at Splash Baja, Blair and his wife got in their car at about 10:30 p.m. and headed to a pizzeria near the resort. The 33-year-old knew the owner of the establishment and had a conversation with some of the workers.
At about 11 p.m., the couple made their way to the bar at Las Rocas, where their favorite karaoke singer was belting Freddy Mercury and Queen songs.
During the 45 minutes they were at the karaoke bar, Blair had one margarita, the family attorney said. After a long day of fun activities, the couple decided to retire to their second-floor room.
Barnett said Williams quickly fell asleep while her husband decided to take a shower.
Just before 1:40 a.m. the next day, Williams was awakened by two voices outside their hotel door, which was slightly ajar.
"They said, 'Ma'am, ma'am! Is that your boyfriend,'" Barnett said. "Kim got up from the bed and raced down the stairs and saw Elliot. He was wearing socks, boxer briefs and a white or gray T-shirt. No one touched the body, tried to do CPR or check Elliot's vitals. He was facedown on the asphalt, his arms sort of behind him."
Williams was in shock but yelled at the staff to send for help. She said she didn't recall seeing a pool of blood, a gash on his face or a bullet wound. The attorney also said she never heard any gunshots.
Barnett said they are still unsure if Blair fell from the second floor or if he walked down to the ground floor. But why would he do so in just his underwear and socks, the family wondered.
Once Mexican authorities showed up at about 1:45 a.m., Barnett said they initially told Williams they saw an injury to Blair's head, but later added he had a bullet wound.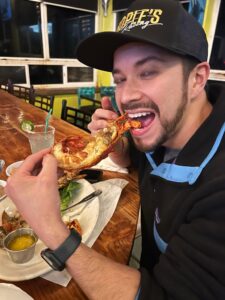 Williams then called the older couple they had befriended at the Splash bar.
"She was calling, absolutely frantic and my wife tried to calm her down because we really didn't understand what was happening … it was about 2 a.m.," the man said. "We thought, based on what she was saying, that Elliot had fallen off the balcony. But she didn't elaborate."
Williams tried to communicate with authorities at the hotel with the help of a family friend who translated, but she was dismayed that the police didn't immediately knock on doors or take statements from other hotel occupants. She was reportedly told that she should immediately have her husband's remains cremated.
Hours later, a shattered Williams returned to the resort and received her wallet and other belongings. Authorities said she was free to return to the US.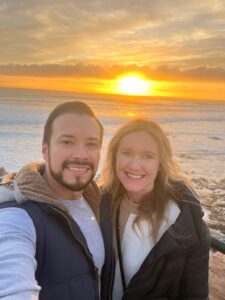 A week later, the family still has not received a clear indication of what caused his death or a copy of an autopsy report.
Luis Fernando Palafox, a spokesman for the Baja California attorney general, told the Los Angeles Times there were "no signs of violence" and denied there was any evidence of a gunshot wound.
Earlier this week, a liaison with the coroner's office referred the case to the prosecutor's office as a possible homicide, but Mexican officials released a statement shortly after and said what happened to Blair was a "tragic accident" and the 33-year old had a high blood alcohol level.
"I don't know how they got that information because no one has spoken to the family," Barnett said. He pointed out that toxicology reports often take weeks and months to complete.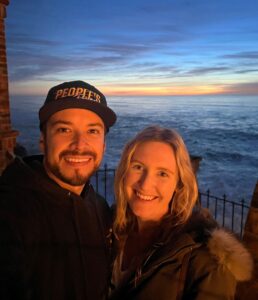 As of Friday night, Stella Blair still has not seen her only son's remains. She drove to Rosarito with her daughter but they were told that because of "red tape," his body would not be released for another one to four weeks.
Barnett said California lawmakers and people in the Orange County legal community have stepped up to help. A GoFundMe page to help raise money to assist the family with their own investigation has raised over $114,000 as of Friday.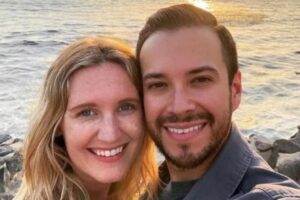 Ashley Aitken, the Mayor of the City of Anaheim, Calif., also reached out to Sen. Alex Padilla's office and other officials who might be able to assist the Blair and Williams families to navigate Mexican laws, Barnett said.
"All the family wants to know is the truth and to get Elliot's body back home," the attorney said. "They want closure and closure could only come with finding out what happened that night. The family is just doing everything within their power to find that out. It gets increasingly frustrating and brings up all sorts of different emotions. What happened to Elliot just doesn't make any sense."