A "disgruntled worker" allegedly killed seven co-workers and injured another in shootings at a pair of nurseries in the Northern California city of Half Moon Bay on Monday afternoon, officials and reports said.
The suspect, identified as 67-year-old Chunli Zhao, later turned himself in to authorities following the bloodshed that came just two days after the Golden State was rocked by another mass shooting that left 11 dead at a ballroom in Monterey Park outside Los Angeles, authorities said.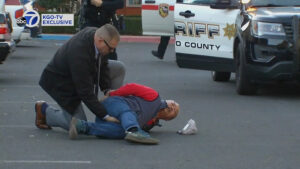 Some of the victims in Monday's shooting were gunned down in front of horrified children at the two scenes separated by several miles on the outskirts of the small city along California's coast, the San Francisco Chronicle reported, citing San Mateo County Sheriff Christina Corpus.
Zhao, a Half Moon Bay resident, is believed to have acted alone and was "fully cooperating" with investigators after his arrest, Corpus said at an evening press conference, according to the newspaper.
Sheriff's officials said four people were gunned down and one person was wounded at one nursery and the other three victims were killed at another nursery. Police learned of the rampage around 2:30 p.m.
It's not clear how the two locations are tied to each other, but San Mateo County Board of Supervisors president Dave Pine said the suspect worked for one of the businesses. He also called the suspect a "disgruntled worker."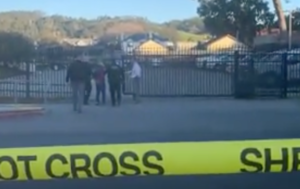 Police investigate the scene of a mass shooting off Cabrillo Highway in Half Moon Bay, Calif.AP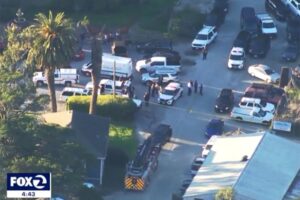 The victims were also workers at the facilities, police said. Some of the workers even lived at the location with their families, Corpus said.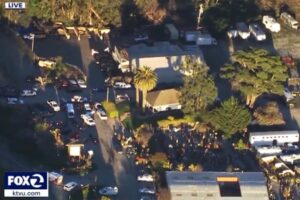 "For children to witness this is unspeakable," Corpus said. "This is a devastating tragedy for this community and the many families touched by this unspeakable act of violence."
Corpus said Zhao was found in the parking lot of a sheriff's substation and surrendered to deputies without incident. A semi-automatic weapon was found in his vehicle, she said.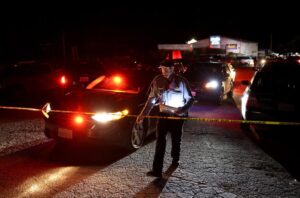 A man wearing a white baseball cap was seen being led away in handcuffs, CBS Bay Area reported.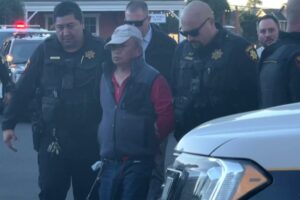 The deadly rampage came as California was still reeling from Saturday's mass shooting, carried out by 72-year-old Huu Can Tran, who later committed suicide amid a police hunt.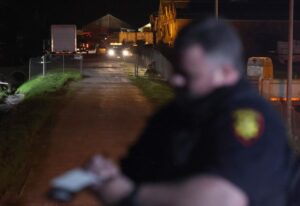 "We are sickened by today's tragedy in Half Moon Bay. The scourge of gun violence has sadly hit home. We have not even had time to grieve for those lost in the terrible shooting in Monterey Park," Pine said in a statement.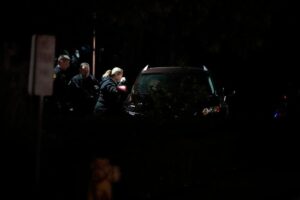 "Gun violence must stop. The State of California has among the strictest gun laws in the United States, which we have strengthened through local action here, but more must be done. The status quo cannot be tolerated."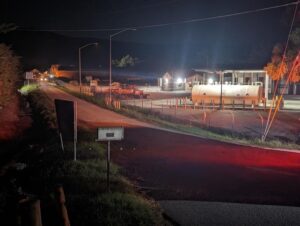 California Gov. Gavin Newsom was comforting victims of the Monterey Park shooting when he received news of the Half Moon Bay tragedy.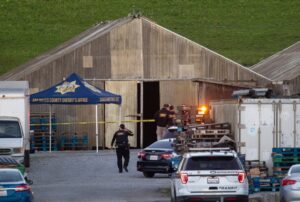 "At the hospital meeting with victims of a mass shooting when I get pulled away to be briefed about another shooting," Newsom said in a tweet Monday evening. "This time in Half Moon Bay. Tragedy upon tragedy."