An 83-year-old Texas man has been charged with murder after he allegedly confessed to gunning down his 78-year-old ex-girlfriend during a fight about her new romantic relationship.
Officers responding to a call about an unconscious person found Sharon Radebaugh dead inside her home in the 8500 block of Seafield Lane in Rowlett, Texas, shortly before 7 p.m. Saturday, according to Rowlett Police Department.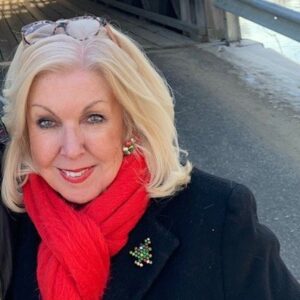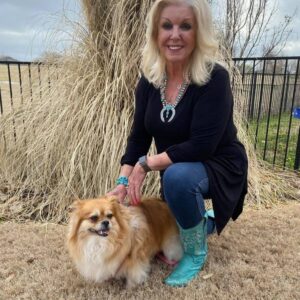 The 78-year-old woman had been shot once, in what police described as "an act that stemmed from a previous relationship." They noted that the killing was "not a random act of violence."
A homicide investigation quickly identified the suspect as 83-year-old Wilson Elliot, of Trinity, Texas — a city of 2,300 people located three hours away from Rowlett.
Less than 24 hours after the woman's shooting death, Rowlett cops, assisted by the Trinity County Sheriff's Department and the Texas Rangers, took Elliot into custody.
Sharon Radebaugh, 78, was found shot dead inside her Rowlett, Texas, home Saturday evening.
"Elliot admitted to shooting Sharon after a confrontation over her new relationship," police said.
On Sunday, the ex-boyfriend was arraigned on a count of murder and ordered held on $1million bond.
Katherine Savers McGovern, who unsuccessfully ran for the US Congress as a Democrat to represent Texas' 32nd District in 2012, wrote in a Facebook post that Radebaugh was a friend who served as a Rowlett Democratic Precinct chair.
Elliot allegedly admitted to shooting Radebaugh once during an argument about her new romantic relationship.
Sharon Pillsbury Radebaugh was well known for her giving, generous nature, and hard work in support of Democratic candidates," Savers McGovern wrote. "She was a woman who should have been on this earth many more years sharing her good works and smiles – but, because of the ease of gun ownership and the absence of any standards for the ownership of guns, Sharon has been murdered."
Rowlett Mayor Blake Margolis released a statement Tuesday mourning Radebaugh's death.
"I knew Sharon as a kind, outgoing and smart woman who was an engaged citizen and cared about our community,' Margolis wrote. "She was a friend to many. I can not [sic] fathom why anyone could do something like this to her."