A well-respected dentist from Virginia Beach has been stabbed to death at his home over the weekend by one of his adult children during a family fight, police said.
The Virginia Beach Police Department said in a press release that just before 9 a.m. Sunday, officers were called to a house in the 1300 block of Wren Place, where they found Dr. Abbey Horwitz, 68, suffering from multiple stab wounds. He was pronounced dead at the scene.
Cops arrested Horwitz's daughter, who they said is in the process of transitioning. They identified the suspect in the press release as a 34-year-old female named Michael "Norah" Horwitz.
The woman has been charged with second-degree murder and stabbing in the commission of a felony.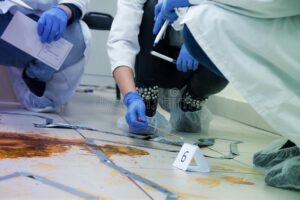 Police said Abbey Horwitz, a married father of three, was killed as a result of a domestic dispute, but they did not reveal a possible motive.
Norah Horwitz, 34, has been charged with murdering his dentist father in Virginia Beach, Virginia.
Dr. Abbey Horwitz, 68, was found stabbed to death inside his home Sunday morning.
The Art of Dentistry
Norah Horwitz made her initial court appearance Monday via videoconference from jail, telling a judge that she worked as a dishwasher. A public defender was assigned to represent her.
According to the Virginia Beach Sheriff's Office, the 34-year-old stabbing suspect has been placed under suicide watch.
Norah was scheduled to be back in court for a bond hearing Tuesday, but it was scrapped, reported the outlet WTKR.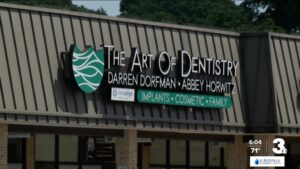 Her dentist father had operated his practice, The Art of Dentistry, for more than 42 years. A former patient told the station 13NewsNow that he and his wife of 25 years, Brenda, had just retired in February and were looking forward to traveling.
Police said the murder suspect, who is one of the victim's three children, is in the process of transitioning.Norah Horwitz/Facebook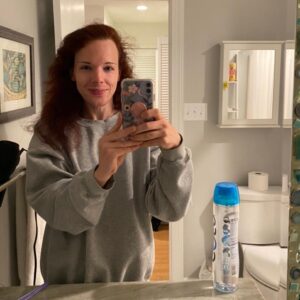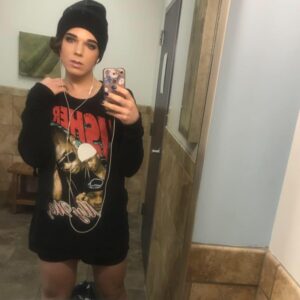 The patient described the 68-year-old as a "super funny guy," but "always professional. He made you feel at ease no matter the procedure being done."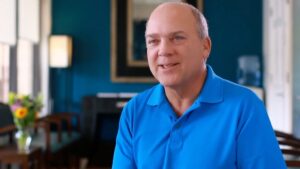 Horwitz also previously served as president of the United Jewish Federation of Tidewater, where a member eulogized him as "a wonderful man."
Horwitz, who grew up in the Bronx and graduated from Fordham University and the Medical College of Virginia School of Dentistry in Richmond, volunteered his dental services in Israel, Romania and the former Soviet Union, according to his business's website.
Recently, he traveled to Nicaragua as part of the organization Physicians for Peace to conduct training on good oral hygiene.
Dr. Horwitz had operated his practice, The Art of Dentistry, for more than 42 years.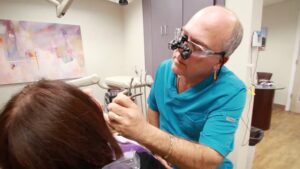 Friends and co-workers who gathered at Dr. Horwitz's former practice in Virginia Beach on Monday remembered him as a generous man who was also willing to help others.
Michele Nielsen, who owns a business nearby, said Horwitz had been her dentist since she was 8 years old.
"He was also instrumental in helping us start [the business]," she said. "He jumped right on board and gave us advice and came to our grand opening without us even having to ask him."
Horwitz lived with his family in a sprawling four-bedroom, five-bathroom home with an estimated value of around $2.1 million, which he purchased in 2015, according to the real estate site Zillow.com.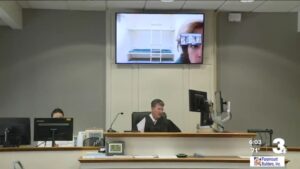 Norah Horwitz appeared before a judge via video from jail Monday and said she worked as a dishwasher.WTRK
neighbor told the Virginian-Pilot that Horwitz would often host cookouts for four generations of his family, including his parents, children and grandchildren.
"What I will always remember is he was always having his whole family together, kind of like 'The Waltons,'" the neighbor said, referring to the wholesome 1970s TV drama about a close-knit family. "He seemed like the consummate family guy."