A woman jailed in Florida for threatening to kill her former co-workers at Disney allegedly tried to hire her fellow inmates to kill her parents and grandparents for a $2 million inheritance.
Tureygua Inaru, 29, from Orlando, has been locked up since December and recruited her cellmates in the murder-for-hire plot, according to law enforcement.
Osceola County Sheriff Marco Lopez told the station WESH that the woman told her two fellow inmates that her parents were wealthy, and she would receive a $2 million inheritance upon their deaths, according to an affidavit.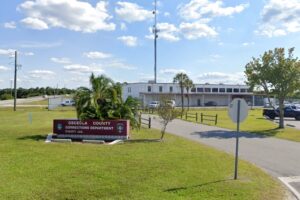 As part of the twisted plot, Inaru allegedly offered anyone who would kill her relatives $50,000 per victim, according to the station ClickOrlando.
The 29-year-old also allegedly used social media to cyberstalk Assistant State Attorney Peter Francis Donnelly, who was prosecuting her case, said she "wanted him to suffer" and didn't care if his family died too, according to the court filings.