Seven people were killed, including three children, after a transgender woman opened fire inside a private Christian elementary school in Nashville on Monday.
Police said they received a call at 10:13 a.m. about an active shooter, later identified as Audrey Hale, at the Covenant School with police rushing to the scene to clear the halls.
At the scene, police heard gunshots on the second floor and rushed to a lobby-type area where they came across the 28-year-old, who was strapped with two assault rifles and a handgun.
The shooter had killed three students and three staffers before she was fatally struck by responding officers at 10:27 a.m.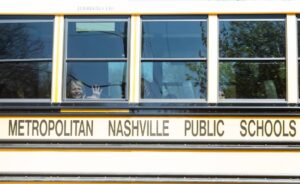 When police searched the shooter's belongings and home they found detailed maps of the school and a manifesto. They claimed in a press conference Monday evening Hale also targetted another school but aborted those plans because it had too much security.
Hale had no police record or record of mental health problems. However, when asked if Hale's identity as a trans person played a role in the deadly shooting, Metro Nashville Chief of Police John Drake said: "There is some theory to that, we're investigating all leads."
Police had initially thought the killer was a teenager, before later confirming her age. Authorities later said the shooter — who used he/him pronouns in some online profiles and also went by the name Aiden — was a former student at the school.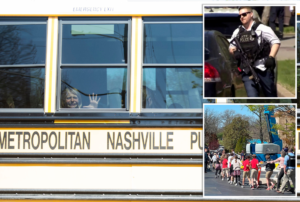 A young girl weeps on the bus leaving the mass shooting scene.Nicole Hester / The Tennessean / USA TODAY NETWORK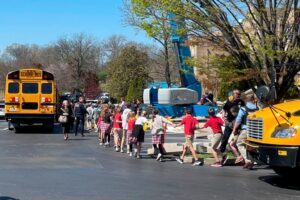 Children hold hands as they are led away from the school.
Officials evacuate children from the private school in Nashville.Getty Images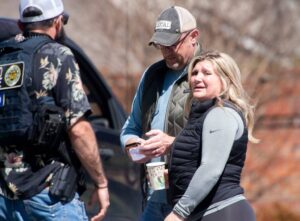 A vehicle found near The Covenant School is being investigated by the police and helped them to establish the shooter's identity, according to Drake.
He also said the school had an active shooter protocol, and that his force was looking into how the shooter was able to access the school.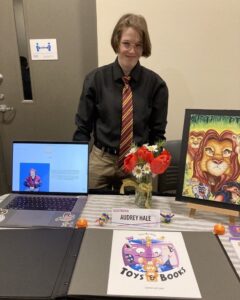 "All doors were locked, to our understanding and how exactly she got in, is still under investigation," Drake said.
Officials noted that the only other person hurt at the scene was an officer who cut his hand on broken glass.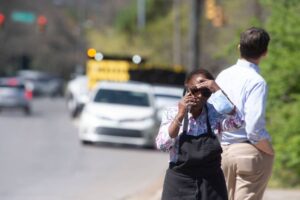 Concerned staff members wait outside the school helpless.Nicole Hester / The Tennessean / USA TODAY NETWORK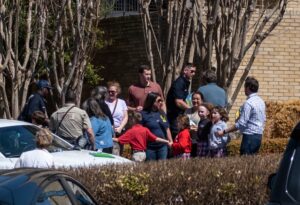 Students reunite with their parents after the devastating shooting.AP/ George Uribe
A police officer walks by an entrance to the Covenant School after a shooting in Nashville, Tenn.AP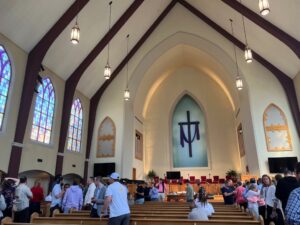 "[Three] pediatric patients were transported to Monroe Carell Jr. Children's Hospital at Vanderbilt, all having suffered gunshot wounds. All three were pronounced dead after arrival," John Howser, chief communications officer for Vanderbilt University Medical Center, said in a statement.
The Nashville police said in a tweet: "An active shooter event has taken place at Covenant School, Covenant Presbyterian Church, on Burton Hills Dr.
"The shooter was engaged by MNPD and is dead.
"Student reunification with parents is at Woodmont Baptist Church."
The Vanderbilt University Medical Center had been put on alert to take in the injured being transported from the school, who were reported dead at the hospital.
The FBI and Nashville branch of the Bureau of Alcohol, Tobacco, Firearms and Explosives have also deployed agents to assist in investigating the attack.
The Covenant School, which teaches students in pre-K through 6th grade, has about 200 students enrolled, according to its website.
The school was founded in 2001 as a ministry of Covenant Presbyterian Church and its annual tuition fees range between $7,250 for three-day pre-school and $16,500 for pupils in kindergarten through sixth grade.
The school focuses its curriculum on biblical theology, where students take classes about the bible along with standard education courses, with the school motto being "Shepherding Hearts, Empowering Minds, Celebrating Childhood".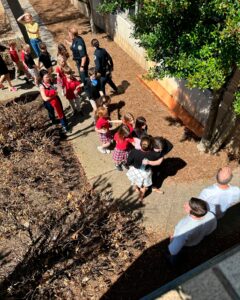 The school is located in the affluent Green Hills neighborhood just south of Nashville's Bluebird Cafe, a beloved spot for musicians and songwriters.
Speaking at a Small Business Administration event Monday afternoon, President Biden said he had been briefed on the situation and called the shooting "heartbreaking."
"We have to do more to stop gun violence," Biden said. "It's ripping our communities apart. It's ripping at the soul of this nation."
The president said he remains committed to gun reform efforts and called on Congress to pass his proposed assault weapons ban.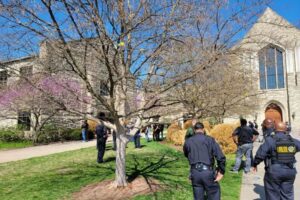 At least three students were killed in a school shooting in Nashville, Tennessee.@MNPDNashville
Nashville Councilman Freddie O'Connell said in a statement: "Nashville has, sadly, today joined the communities that have experienced a school shooting. For now, my focus is turning to supporting the impacted families and revisiting our efforts to prevent these horrifying scenarios."
Tennessee Gov. Bill Lee said he was closely monitoring the situation, adding that the state Highway Patrol and Department of Safety officers are assisting first responders.
"As we continue to respond, please join us in praying for the school, congregation & Nashville community," Lee said.
US Sen. Bill Hagerty (R-Tenn.) of Nashville added: "Devastated and heartbroken about the tragic news at Covenant School. I'm grateful to law enforcement and first responders for their heroic actions. I am monitoring the situation closely, and my office is in contact with local officials & available to anyone needing assistance."