Raul Meza Jr shot a man in 1975, killed a girl in 1982 and allegedly confessed to two new murders as Texas police eye him in other cold cases
Austin has its first known serial killer since the "Servant Girl Annihilator" was believed to have killed eight women in 1885, according to city authorities.
They never captured a suspect in that case.
However, last week, Texas police and U.S. Marshals announced the arrest of Raul Meza Jr., 62, in connection with the murders of former probation officer Jesse Fraga, 80, who had given Meza a place to stay for years, and of Gloria Lofton, 66, who was found dead in her home in 2019.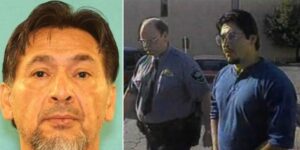 Meza is a convicted child killer who has bounced in and out of prison for decades.
AUSTIN 'SERIAL KILLER,' CHILD RAPIST ARRESTED AFTER TURNING HIMSELF IN; HE COULD BE LINKED TO MORE MURDERS
On May 20, he allegedly strangled Fraga with a belt, stabbed him and severed his spine – prompting a manhunt that ended with the suspect apparently calling police and turning himself in.
"I think you are looking for me," Meza said in a May 24 phone call, according to the Marshals.
That was a rare move, according to John Kelly, a criminal profiler and psychoanalyst with experience interviewing serial killers.
"This totally makes him different right off the hop," he told Fox News Digital. "Where have you ever heard that before? 'Hey, I heard you guys are looking for me, and I also killed this lady and this guy.'"
BODIES STACK UP IN TEXAS CITY AMID FEARS OF SERIAL KILLER, RUMORS OF 'ROOFIE' ATTACKS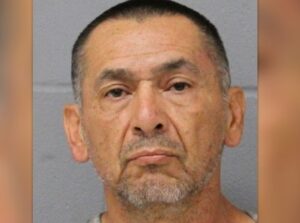 At a news briefing announcing his arrest, Austin police revealed they were looking at Meza in connection with other slayings in the city. Separately, they told Fox News Digital that those deaths are not linked to a series of drownings at Lady Bird Lake near Rainey Street.
"We have between eight and 10 cases that kind of fit these similar circumstances that we're looking at," Austin Detective Katy Conner said during a news briefing Tuesday. "But that could obviously grow."
Austin police told Fox News Digital that Meza's arrest has not changed or affected their prior statements that detectives had found no evidence of a serial killer or foul play involved in the Rainey Street and Lady Bird Lake incidents.
However, interim City Manager Bruce Mills, the lead detective on Meza's 1982 murder conviction for the killing of Kendra Page, described him as a "serial killer" during the news briefing last week. Meza served 11 years of a 30-year sentence in Page's 1982 death, Mills said during the briefing.
"Justice was not served," he said, and Meza should not have been released from prison. "This was a travesty of justice."
As for the eight to 10 additional cases in which they are now investigating Meza, they said the investigation was ongoing and detectives were following all leads.
SERIAL KILLER JOHN WAYNE GACY TRIED TO 'MANIPULATE' CRIMINAL PROFILER IN NEWLY DISCLOSED DEATH ROW LETTER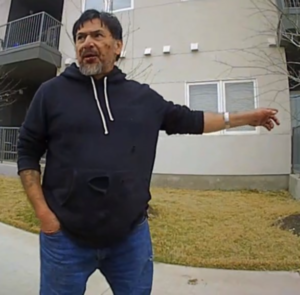 "I can't say that this guy did anything at Lady Bird Lake, and I can't even say for sure there is a serial killer at Lady Bird Lake – but what it looks like to me is that there are suspicious deaths at Lady Bird Lake," Kelly said. "And I think that when you have a pronounced up-close in your face serial killer bragging to you about his murders … you certainly have to see if he was at Lady Bird Lake."
Meza does not fit typical patterns of a serial killer, Kelly said. Most develop their patterns between the ages of 25 and 35, according to the criminal profiler, but Meza was younger than that for his first kill and does not appear to have a publicly known pattern.
"We have to really look at the thrill of the kill," Kelly said. "This guy isn't just about sex or about money."
Meza shot and wounded a man during a robbery in 1975, when he was just 15, and then raped and killed an 8-year-old girl after he got out of prison in the early 1980s, still a few years before his 25th birthday.
AUSTIN'S RAINEY STREET REVELERS WEIGH IN ON POSSIBLE SERIAL KILLER: 'PEOPLE ARE ENDING UP IN THE LAKE DEAD'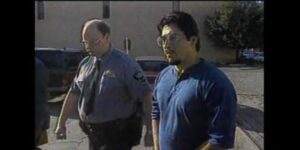 Another atypical trait, his victims have been both male and female, and his alleged motives are not consistent with common serial killer subtypes.
Sexual serial killers such as John Wayne Gacy raped and killed their victims. However, Meza's alleged murder of Fraga would fit the bill of a comfort killer, those who are motivated by profit, drugs, money or possessions. After the 80-year-old's murder, Meza allegedly stole his truck.
The motive in Lofton's death was not immediately clear. According to court documents, he was allegedly expecting to be paid for the slaying by one of her nephews; however, her daughter Sonia Houston told NBC News that she did not have any nephews.
NEW YORK CITY 'ROOFIE' SUSPECT INDICTED ON CHARGES OF GRAND LARCENY AND IDENTITY THEFT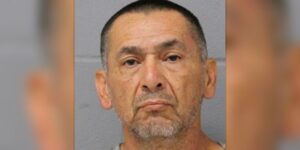 Meza was recently staying in a motel off of Highway 35 and may have surrendered in order to get food and shelter, Kelly said.
"At prison, he gets three hots and a cot," Kelly said. "He knows this, because he's been there. He knew he was going back to prison if he squeals on himself."
Details about the additional eight to 10 investigations involving Meza remain unclear, but detectives said during a news briefing earlier this week that the murders of Lofton and Fraga shared at least some characteristics with other unsolved deaths.
They also said they linked Meza's DNA, which is documented in the federal database, to Lofton's murder, prompting questions about the initial investigation and prompting the city's police chief to order a review according to FOX 7 Austin.
The Lady Bird Lake deaths have involved men around their 30s who had been drinking on Rainey Street and were later found dead in the water. However, police have said they do not suspect foul play in any of them.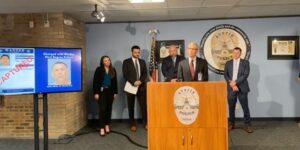 "Although these cases are still under investigation and evidence is being analyzed, at this time, there is no evidence in any of these cases to support allegations of foul play," Austin police said in a statement. "While each incident has occurred at the lake, the circumstances, exact locations, and demographics surrounding these cases vary."
Police found Jason John, 30, dead in Lady Bird Lake in February, a week after he was last been seen on Rainey Street, which has a popular row of bars near the water. According to an autopsy report obtained by Fox News Digital, a "transient bystander" witnessed him stumble into the water
The bystander called 911, but John's remains were not recovered until eight days later. The toxicology report found alcohol in his system and his death was ruled an accidental drowning.
John's autopsy is the first of the four recent deaths there to have been made public.
Clifton Axtell, 40, was identified as the man found dead in the same stretch of water on March 5. Jonathan Honey, 33, was found on April 1, a day after he was last seen at a food truck on Rainey Street. John Christopher Hays-Clark, 30 was also discovered in April, washed up near a dam about two miles down river from where the others were found.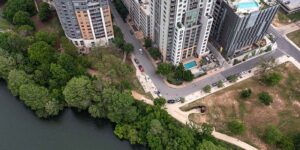 Authorities have increased safety measures around Rainey Street and the Lady Bird Lake waterfront, adding fencing, lighting and increasing patrols in an order to prevent people from slipping into the river. But some have questioned whether "roofies" or other incapacitating drugs have been used in connection with the deaths.
"If it turns out that we believe there's a serial killer at Lady Bird Lake, then what are the odds we have two serial killers in the same city?" Kelly, the criminal profiler, asked.