Throughout the Second World War, there were a number of brutal and barbaric guards who worked inside of the concentration camps.

The BRUTAL Execution Of The Perverse Guard Of Auschwitz
But one of them was a man who suffered a severe head injury that turned him into a psychopathic SS officer. It's believed that Otto Moll was responsible for the deaths and executions of 20,000 people inside of Auschwitz where he was in control of the crematoria.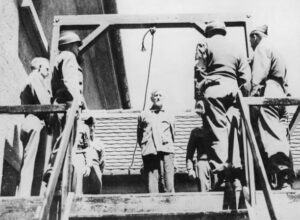 Otto Moll would commit some heinous crimes in which people were burned alive at the evil concentration camps. But at the end of the war, he was brought to trial for his actions and he was sentenced to death by an American military court. On the gallows of Landsberg Prison he would meet his executioner.