Canadian socialite Jasmine Hartin has pleaded guilty to the shooting death of a police chief in the Caribbean country of Belize.
Hartin, 34, the ex-wife of British billionaire Lord Michael Ashcroft's son Andrew, broke down in tears when she entered the plea at the Supreme Court in Belize City on Tuesday, the UK's Telegraph reported.
She was facing a charge of manslaughter by negligence for shooting Superintendent Henry Jemmott in the head while the two had a drink near Ashcroft's hotel on the island of Ambergris Caye in May 2021.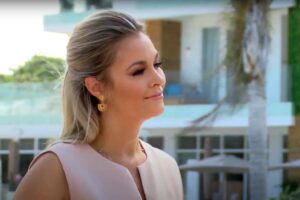 "I just want Henry's family to have peace now and I want this whole thing to be behind all of us so we can heal," Hartin said outside court Tuesday.
The socialite made the plea in the sensational case as the trial was about to start. The court will hold a sentencing hearing on May 31, according to Channel 5 Belize.
Hartin has claimed on the night of the shooting, they shared a drink and walked to a pier because "the moon was beautiful."
She said the top cop allowed her to handle his Glock 17 handgun to practice loading and unloading it when it "just went off."
"I don't remember ever touching that trigger on the gun so I don't know what happened, to be honest," Hartin said in a June 2022 interview.
"I was trying to get the clip out and it just went off — I don't remember ever touching the trigger. So I'm not sure if it was a faulty weapon or not. I really can't tell you how it went off," she said.
Hartin had confessed to authorities that she was practicing loading a gun when it went off and killed Henry Jemmott.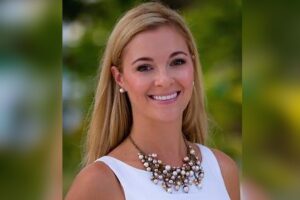 "I'm definitely not a murderer. And I am being set up. I am. I really am. It's such a small country, everybody's scared of Ashcroft here. They own the bank, they own the newspapers, they own the economy of this country," Hartin added.
She has denied being romantically involved with the law enforcement chief — and said he had asked her to rub his shoulder on the fateful night only because he had gone fishing earlier.
On Tuesday, Judge Ricardo Sandcroft said he was unlikely to "veer away" from a precedent that calls for a non-custodial sentence and a fine for a guilty plea to manslaughter by negligence.
Hartin is scheduled to be sentenced on May 31.Alaia Belize/YouTube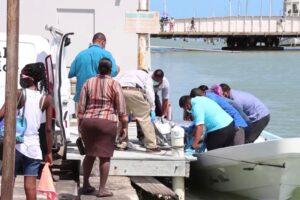 During an earlier hearing, however, he told her that he was "not bound" to it.
Hartin's attorney, Orson Elrington, told reporters that her main concern "was to not put the family of the victim through the anguish of having to go through a trial proceeding, so she consistently expressed her concern about that," the Independent reported.
Last year, Hartin claimed "corrupt" police officers planned to murder her and disguise her death as a botched jailbreak.
Andrew Ashcroft has been granted custody of the couple's two children.