A Georgia mother of four was allegedly stabbed to death by her husband a day after their first wedding anniversary earlier this month — following a cryptic Facebook post that described their time together as a "year of survival."
Casey Allen, 32, was found slain in her Gainesville apartment on April 15, according to local police.
Her husband, Christopher Snow, 31, was arrested on murder charges a short time later after he was involved in a serious car crash on I-85 outside Atlanta, cops said.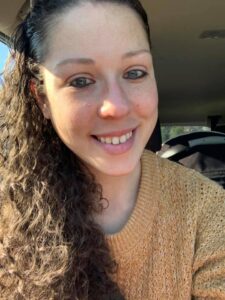 Allen had just given birth to her first child with Snow, a boy, in December, her sister told Fox News Digital.
"I just want to know why," Tiffany Agee said. "You loved my sister so much, how could you do this? It's so confusing, and we'll never get the full answers from him, and it makes it that much worse."
Allen had three older children, ages 9, 7 and 3, with her ex-husband, according to the Atlanta Journal-Constitution.
"She loved being a mom. That was everything to her," Agee told Fox.
A day before the murder, Allen and Snow had dropped off the kids with family and celebrated their anniversary by going to a comedy club and dinner, and marked the occasion by creating a specialized memento.
"They went to Build-A-Bear and made a stuffed owl with both their voices in it," Agee said.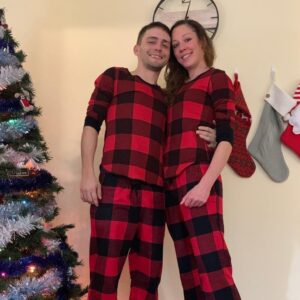 Allen posted pictures of the celebration on Facebook, but ominously referred to the couple's first year of marriage as "a year of survival," according to the newspaper.
The post had since been deleted.
The next morning, Snow told his aunt that the couple had a big fight and that he couldn't find her, Fox reported.
Cops responded to the apartment to find that Allen had been beaten and stabbed to death about her face and body, the outlet said.
Agee, who is pregnant with her fifth child, said she is still processing the "nightmare" loss of her sister, from whom she was separated as a teenager when the sisters were placed in foster care, according to the Journal-Constitution.
"Who do I call like when I have my son in June? What am I supposed to do? I feel lost," Agee said. "That was my best friend, and it just hurts."
Allen had referred to the couple's first year of marriage as "a year of survival."Chris Snow/Facebook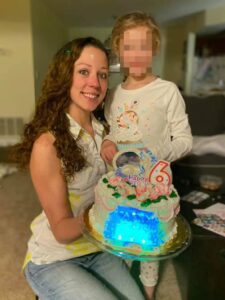 "She was a supermom with a true pure heart of gold," Agee added. "And the most selflessness person I will ever meet in my whole entire life."
More than $7,000 in donations for Allen's funeral, set for Saturday, has been raised.
"Our thoughts and prayers are with the family of Casey and her children. Sadly, multiple families have been impacted by this horrific event. As an agency, we will continue to support the families, even long after the investigation is complete," Gainesville Police Chief Jay Parrish said in the aftermath of the murder.