A YOUNG mum and her daughter were found decapitated in their Brazilian home after reports of safety concerns to police.
The bodies of seven year old Lívia Thauane and her 24-year-old mum Edineuza Carvalho Rodrigues were discovered three days after Christmas.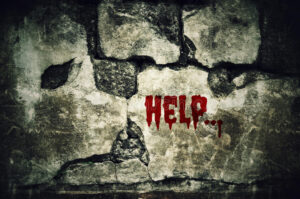 "Strange movements" in their home in Casa Nova, Bahia, Brazil, caused concern for neighbours, who called the police after worries for the family.
Young Lívia and mum Edineuza were found decapitated in their bed after police responded to the reports.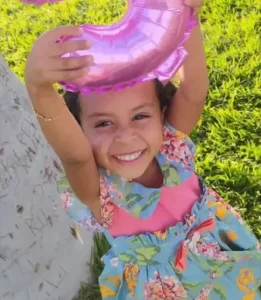 Young Lívia was killed alongside her mother
The main suspect in the murders is reportedly Edineuza's ex-boyfriend and father of Lívia.
Rumours indicate the potential motivation for the killing as Edinueza having "an affair" with another man, which could have provoked the suspect.
Edineuza ended her relationship with the man a year ago, but they have been in touch from time to time, according to reports.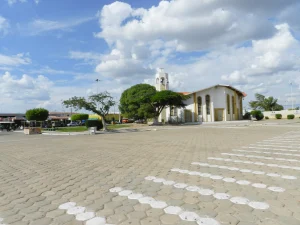 LOCAL COMMUNITY HORRIFIED BY GRUESOME MURDERS
But Brazilian authorities have given no indication yet about the possible motives for the murders.
The town of 75,000 people has been stunned by the gruesome murder.
Brazil's homicide rate is roughly 28 homicides per 100,000 inhabitants, making it rank in the top 20 most dangerous countries for homicide.