Former Russian convict tells of torturing & beheading troops and says he does 'not regret a single thing'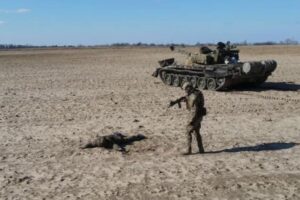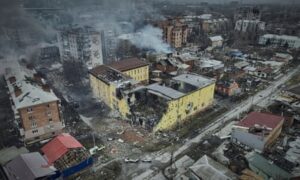 Wagner mercenary admits 'tossing grenades' at injured Ukrainian PoWs
Former convict tells of torturing troops and says he does 'not regret a single thing'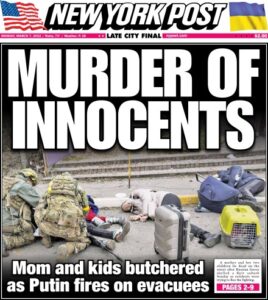 A former Wagner mercenary has admitted to killing and torturing dozens of Ukrainian prisoners of war, in one of the most detailed first-person accounts of atrocities committed by Russian forces in Ukraine.
Alexey Savichev, 49, a former Russian convict recruited by Wagner last September, told the Guardian in a telephone interview that he participated in summary executions of Ukrainian prisoners of war during his six months of fighting in eastern Ukraine.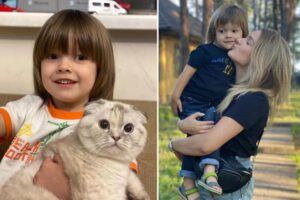 "We were told not to take any prisoners, and just shoot them on the spot," he said.
In one instance, while fighting near the eastern Ukrainian city of Soledar last autumn, Savichev said he participated in the killings of 20 Ukrainian soldiers who were surrounded. "We sprayed them with our bullets," he said. "It is war and I do not regret a single thing I did there. If I could, I would go back."
Savichev said that in another episode, with other Wagner fighters he had killed "several dozen" injured Ukrainian PoWs by "tossing grenades" into the ditch where they were held near the city Bakhmut in January. "We would torture soldiers too, there weren't any rules," he said.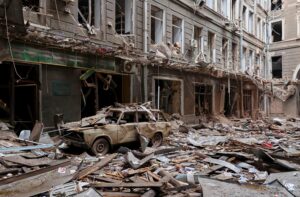 Savichev's account was first published on Monday by the Gulagu.net rights group in an hour an 17 minute-long video, where he appeared alongside another former Wagner fighter, identified as Azamat Uldarov, who also said he had killed civilians, including children, during the battle for Bakhmut.
Uldarov said his fellow mercenaries in one instance killed a group of people who had taken shelter in the basement of a nine-floor block of flats in Bakhmut, including a young girl. "She was screaming, she was a little kid, she was five or six and I shot her, a kill shot. I wasn't allowed to let anyone out, you understand?" Uldarov told Vladimir Osechkin, the head of the Gulagu.net rights group. He could not be reached for comment.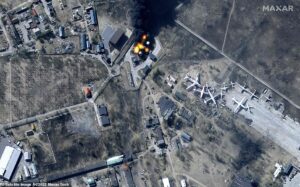 We cannot independently verify either man's harrowing claim but has seen Russian penal documents showing that Savichev, who was a convicted murderer, was released from a prison in Voronezh, a city in south-west Russia, on a presidential pardon on 12 September.