The ex-wife of an increasingly reclusive Vanroy Evan Smith had feared for her own safety in the weeks before he allegedly mowed down and stabbed a Los Angeles doctor to death in broad daylight, family and friends told The Post.
Smith, a Long Beach accountant, was arrested Wednesday for launching emergency room doctor Michael Mammone off his bike and into an intersection, where Orange County sheriffs said he attacked the injured cyclist with a knife, mortally wounding him.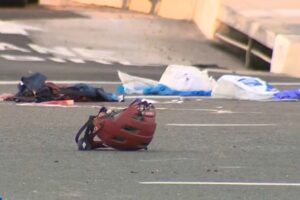 Just a few days before the tragic incident, police were called to conduct a wellness check on Smith's ex-wife over "something involving Mr. Smith," his former father-in-law Stanley Hart told The Post Friday.
"She was concerned for her own safety before this," Hart said of his daughter, Marla Annette Hart.
Hart said his former son-in-law was a well-mannered young man but had a history of "issues."
"It wasn't like I didn't believe it, but I never could've imagined this," Hart told The Post.
"He has some issues, that's all I can say. If the authorities do their due diligence, they will probably determine pretty quickly what those issues are."
Dr. Michael John Mammone was cycling when Smith mowed him down, before stabbing him to death, police said.Providence Mission Hospital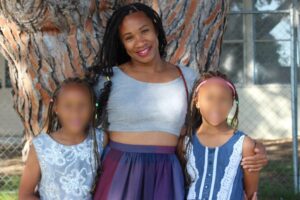 Marla and Smith were in the midst of a bitter custody battle over their twin girls, Hart said. Marla, who filed for divorce over a decade earlier, was seeking full custody of their daughters.
The twins were Smith's "world," friend and former client Jo A. Gilliam told The Post, though she was under the impression Smith had not been seeing them lately.
"This is ridiculous. I'm devastated. I just spoke to him on the 23rd, and he said he was doing OK, but he was going through some things," Gilliam said.
She said Smith had begun closing himself off in the weeks leading up to the tragic assault and mysteriously shut down his business without notice.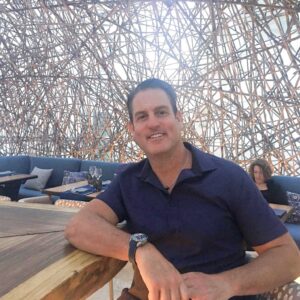 Gilliam, who met Smith as a client seven years earlier, said she reached out to him in late January at the request of several mutual friends. They had tried calling him in hopes of acquiring his tax-preparing services, but he hadn't been responding.
In a text, Smith told Gilliam that he simply wasn't doing taxes anymore, but offered no further explanation.
Gilliam suspected that Smith may have stepped back from accounting due to trouble with his ex-wife.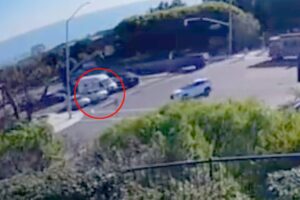 It is unknown if Smith's family issues played a role in his alleged attack on Mammone, which was caught on surveillance footage.
Alice, a loan manager, once worked in the same business as Smith for several years but said he packed up and left recently, though he didn't tell her why.
Though she knew him for years, she said he kept his personal life close to his chest and spent "97%" of his time alone. Smith never mentioned his ex-wife or his beloved daughters, despite having photos of the twin girls all over his office.
"I don't know his personal life, I just know his business side," Alice said.
"I am very much shocked by all this. The Evan I know is not this Evan … He was a sweet, respectable guy. Nothing negative. He's a person who gave the shirt off his back."