Wherever turn-of-the-20th-century Norwegian immigrant Belle Gunness went, people had a habit of turning up dead, especially well-insured people – including several of her husbands, boyfriends and children. Still, it took a quarter-century and at least 40 kills for anyone to even suspect Belle might have been the common denominator.
In the early 20th century, Belle Gunness killed scores of men for their money.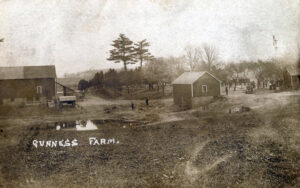 But before a solid case against Belle could be put together, Belle's farmhouse burned to the ground on April 28, 1908, and Belle's remains were thought to be found inside by investigators. With no other viable suspects, all the murder cases with respect to which Belle was under investigation went cold. But that's not the only case that went cold that day.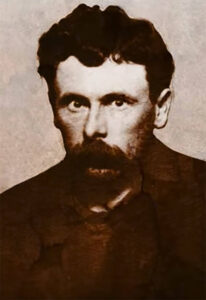 Turns out the fire was arson, and Belle's hired hand, Ray Lamphere, was convicted of setting the fire. He was acquitted with regard to Belle's resulting death when he convinced the jury Belle wasn't dead, but, rather, she had hired him to start the fire to help her fake her death. As such, Belle's "death" remains unsolved.