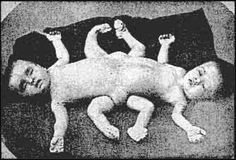 THE NAZI PARTY MACHINE OF GERMANY COMMITTED THE MOST HIDEOUS CRIMES AGAINST HUMANITY IN THE EXTERMINATION CAMPS MURDERING MILLIONS OF PEOPLE WHICH EVER WAY THEY COULD. IN THAT PROCESS OF EXTERMINATING THEIR PERCEIVED JEWISH PROBLEM, THEY TOOK IT UPON THEMSELVES TO CARRY OUT VILE & INHUMANE EXPERIMENTS ON MEN, WOMEN & CHILDREN. BEWARE THAT CONTENT HEREIN CAN BE DISTRESSING.
The above atrocities & human experiments by German Nazi doctors in the concentration camps on the people held there forcibly were vile by any measure.The slaughter of millions by the Germans makes one wonder why Germany exists today & should have been obliterated on the Allies victory over the fascist German Nazi killer scum.
There are lots more stories to be told of the monstrous & hideous experiments, torture & mass murders by Nazis.
Henry Sapiecha www.sapiecha.com