Richard Ramirez was known by many names. His family called him Richie. Los Angeles' KNBC called him the Walk-In Killer. To others, he was the Valley Intruder, but the name that stuck, the one that the news media (and Ramirez himself) latched onto, was the Night Stalker.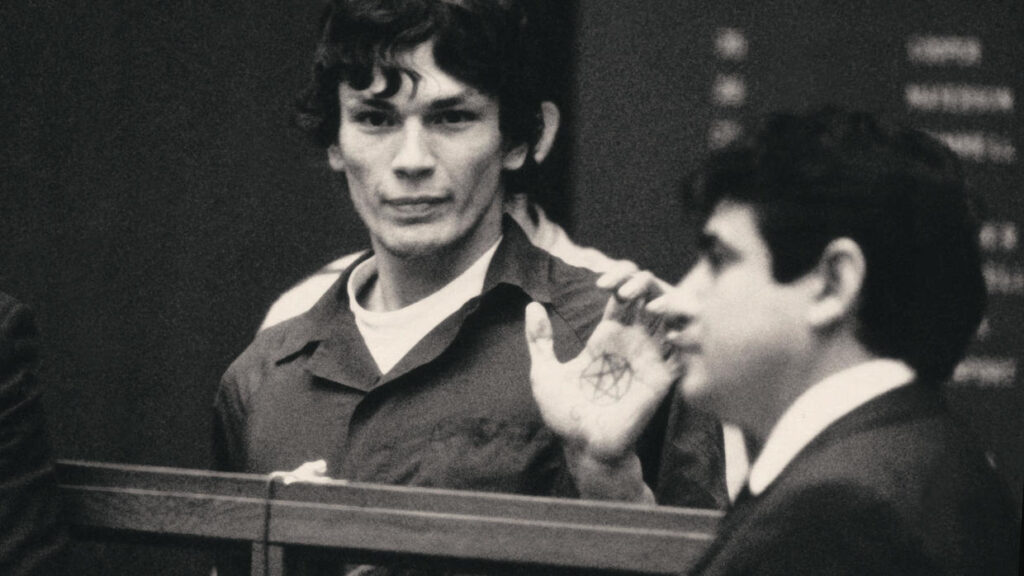 As far as authorities know, he was 24 the first time he took a life. June 2021 marks 37 years since Ramirez's first murder — or, least, the first one that earned him a conviction.
Before his 26th birthday, he would kill at least 13 more people and commit at least 11 sexual assaults, in a wave of seemingly random attacks that terrified residents of Southern California in the summer of 1985.
His crimes were deemed so cruel and callous that they earned him a whopping 19 death penalties. He died in prison on June 7, 2013, while awaiting execution.
But let's go back to the beginning of the story.
A broken home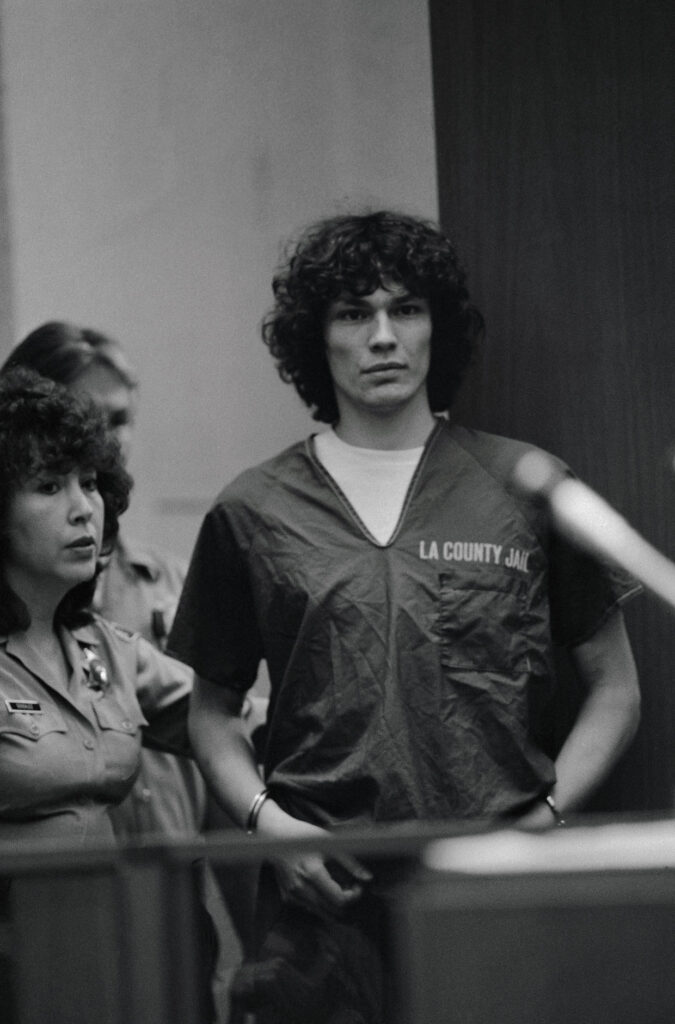 Richard Ramirez grew up in El Paso, Texas — the product of a violent family. According to a 1996 biography, Ramirez's father was physically abusive.
Richard's older cousin, Miguel Ramirez, often bragged about crimes he committed in Vietnam, even showing young Richard a photo of himself posing with the severed head of a Vietnamese woman he had abused.
When Richard was 13, he watched as Miguel shot and killed his wife, Jessie, during an argument. Miguel was found not guilty by reason of insanity and was released four years later.
California dreaming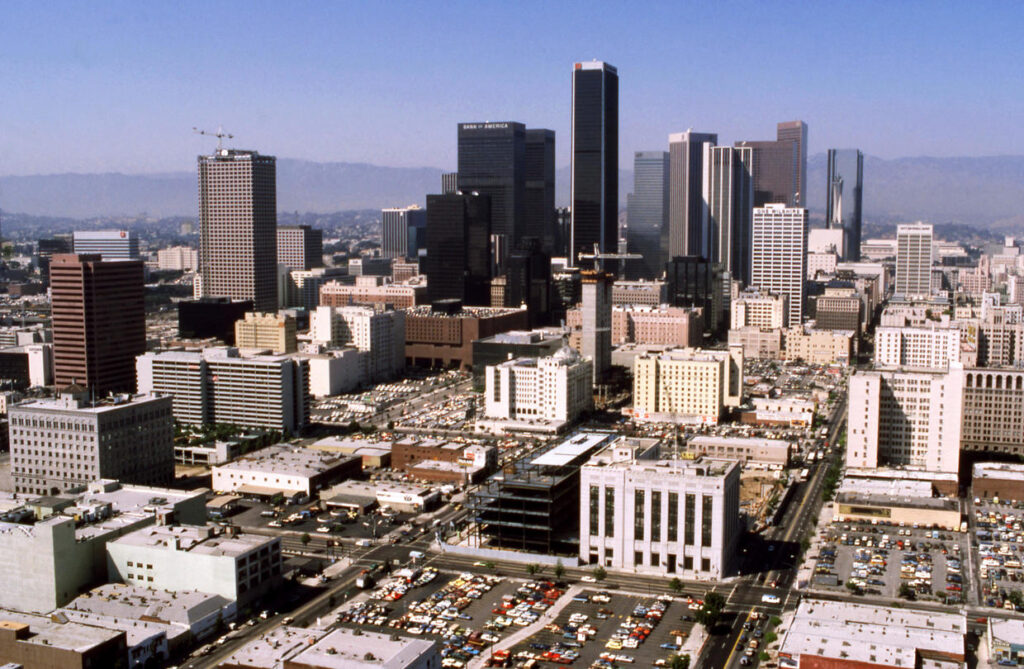 In 1982, when Ramirez was 22, he moved from Texas to California. His crimes may have begun sooner than authorities first thought.
In 2009, police matched Ramirez's DNA with a sample collected at the scene of an unsolved murder of a 9-year-old girl in San Francisco in 1984.
First Night Stalker killing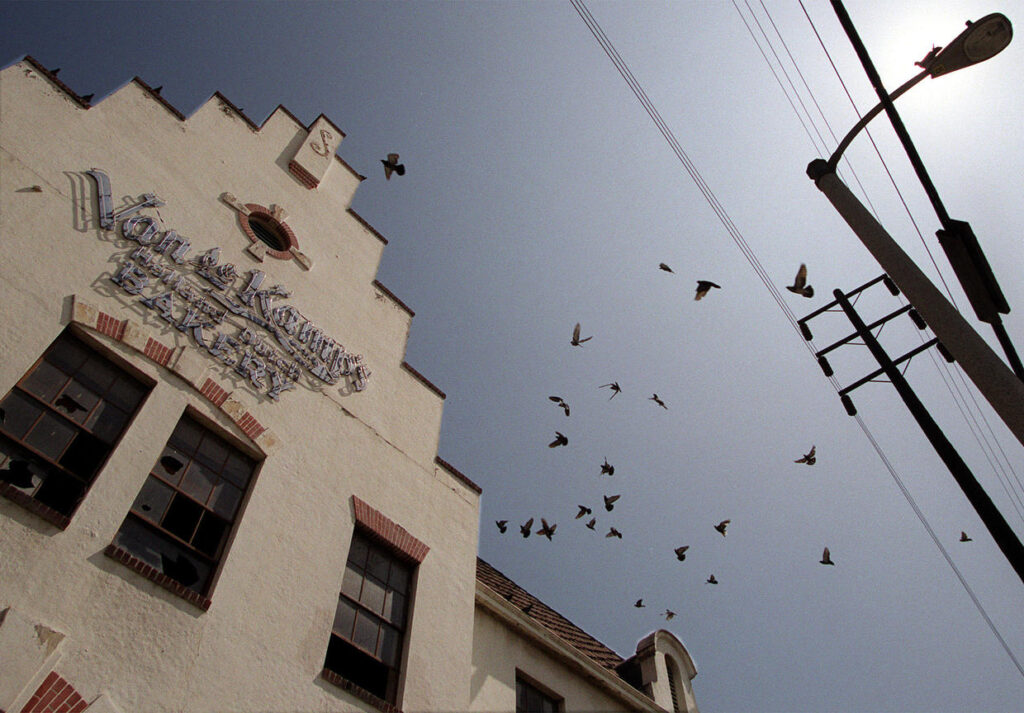 On June 28, 1984, Jack Vincow visited his mother's apartment in Los Angeles' Glassell Park neighborhood. He noticed a window screen missing, the front door unlocked and his mother's belongings scattered around the home.
Then, he found his 79-year-old mother's body. Jennie Vincow's throat had been slashed, and she had been stabbed repeatedly. He ran to the building manager to call the police.
City's celebratory mood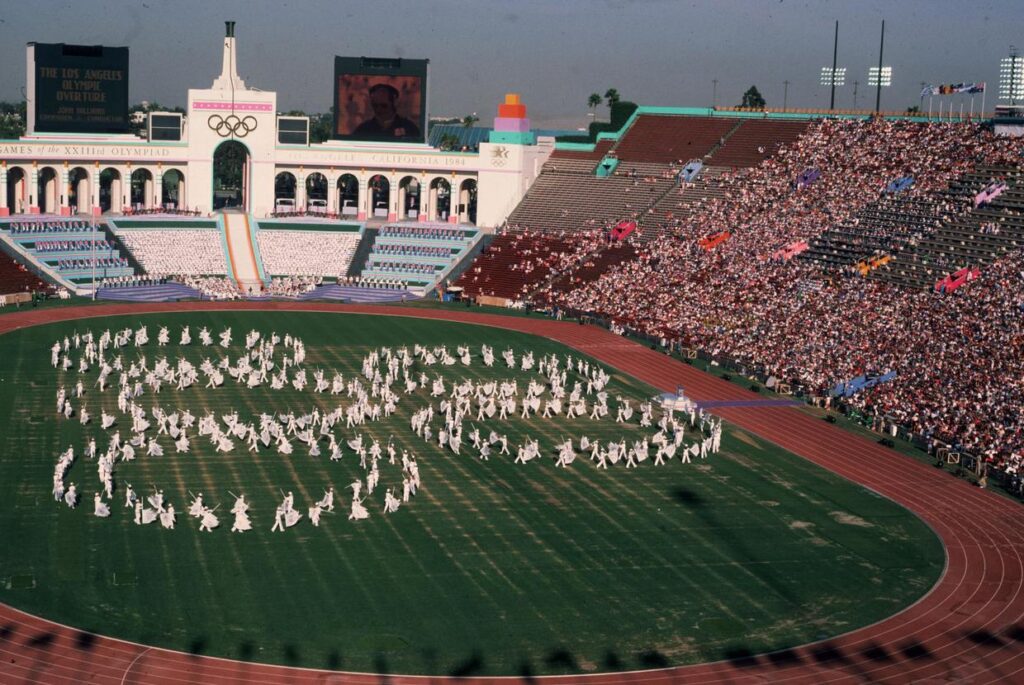 Nearly eight months passed after the Jennie Vincow murder before Ramirez would claim another victim.
The Night Stalker would strike during a delicate time for Los Angeles; it was hosting the 1984 Summer Olympics.
Showtime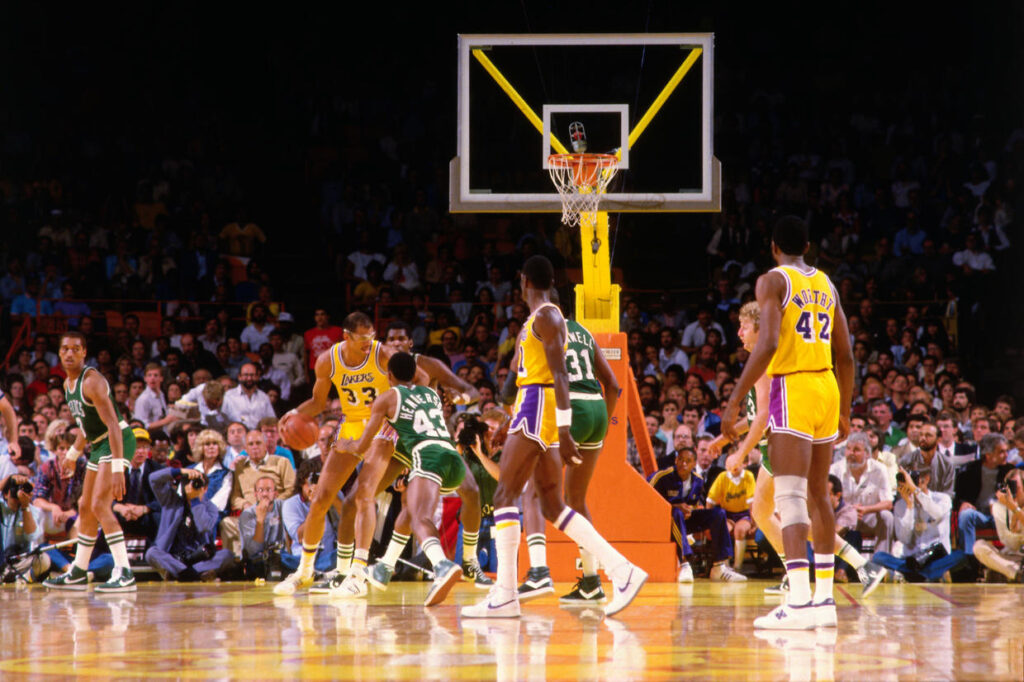 The Los Angeles Lakers were also in the midst of the legendary "Showtime" era. Kareem Abdul-Jabbar and Magic Johnson led the team to the NBA Finals in the summer of 1984.
They lost to the Celtics in a seven-game series.
Not the first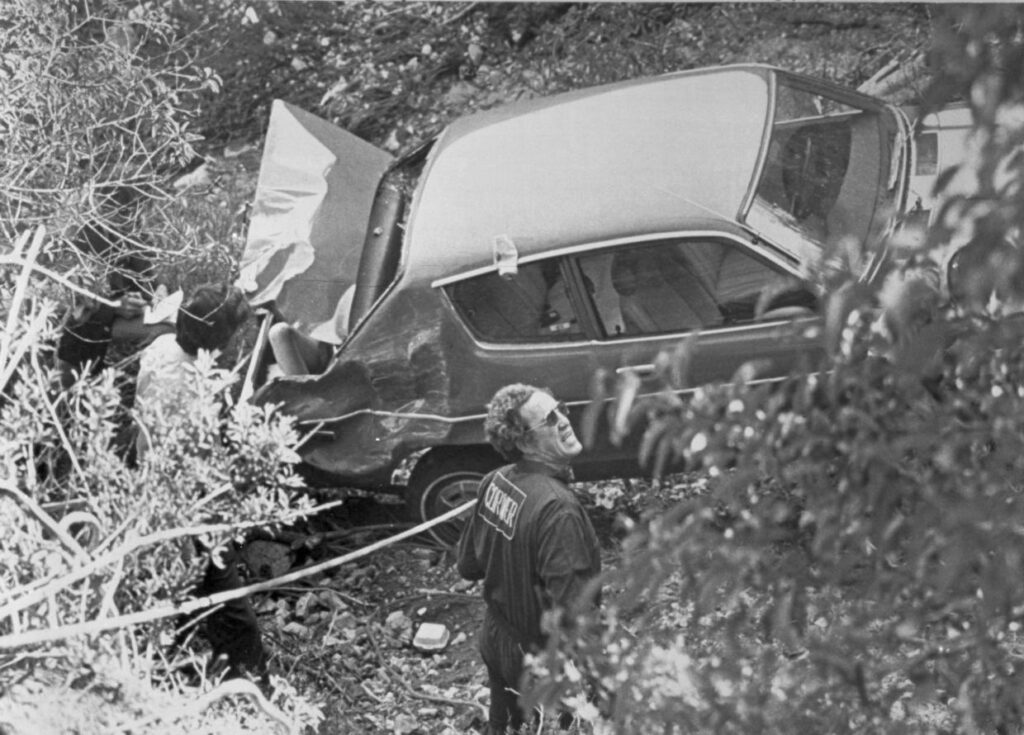 The timing for the Night Stalker's reign of terror couldn't have been worse. Los Angeles was already reeling from its run-in with another serial killer.
Just eight years earlier, from 1977 to 1978, two cousins who together became known as the Hillside Stranger killed at least 10 women and dumped their bodies on local hillsides.
Here, a member of the Los Angeles County coroner's office investigates the body of a woman, believed to be a victim of the Hillside Strangler.
Predecessors to Ramirez
It was sheriff's detective Frank Salerno who led the investigation of the Hillside Strangler case. He made a name for himself then as a talented homicide investigator.
After five months of poring through evidence, police arrested cousins Angelo Buono Jr. and Kenneth Bianchi.
Salerno is seen here, opening the squad car door for the handcuffed Buono. The cousins were convicted of 10 counts apiece of kidnapping, rape and murder.
But thanks to the Night Stalker, Los Angeles would get no reprieve from this kind of terror.
A shoe print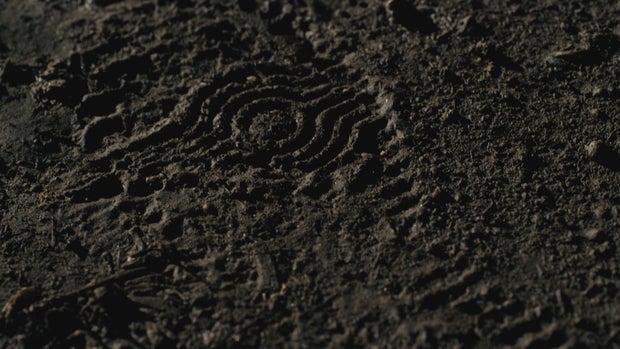 By March 1985, Ramirez had escalated his violence. Within a 10-day period, there had been five more attacks, with just one victim left alive. Maria Hernandez of Rosemead was able to escape.
The third and fourth murders took place at the Whittier home of Vincent and Maxine Zazzara. This is where police found their first clue to the identity of the Night Stalker — a shoe print from a men's Avia sneaker.
The abductions begin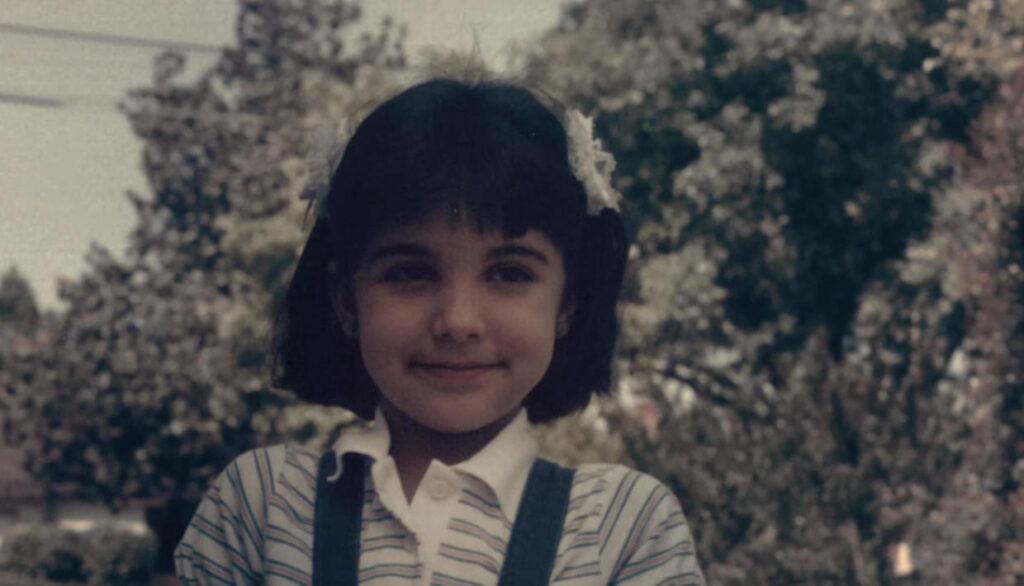 All the while, in February and March 1985, there were a series of child abductions in Montebello, Monterey Park and Glassell Park. All of the children were sexually assaulted and then abandoned.
One of those children was 6-year-old Anastasia Hronas. She and the other children provided police with a description of their kidnapper that raised alarms — and inspired a hunch — for one homicide detective.
Gil Carrillo's hunch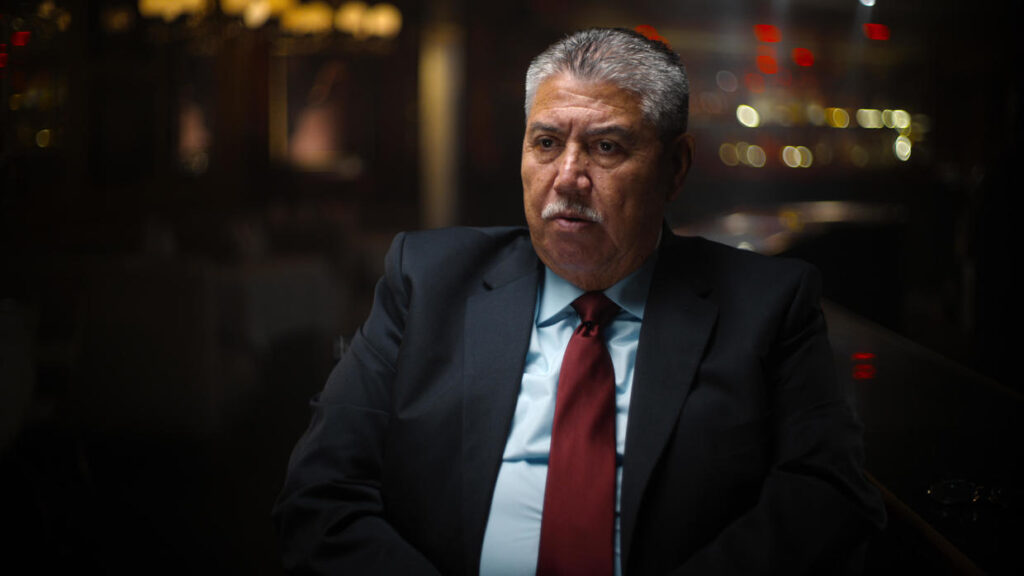 Detective Gil Carrillo spotted the similarities between the children's description and the one given by Maria Hernandez.
As he recounted in Netflix's 2021 documentary "Night Stalker: The Hunt for a Serial Killer," he thought that, just maybe, all of these crimes were committed by one man.
A lot of overlap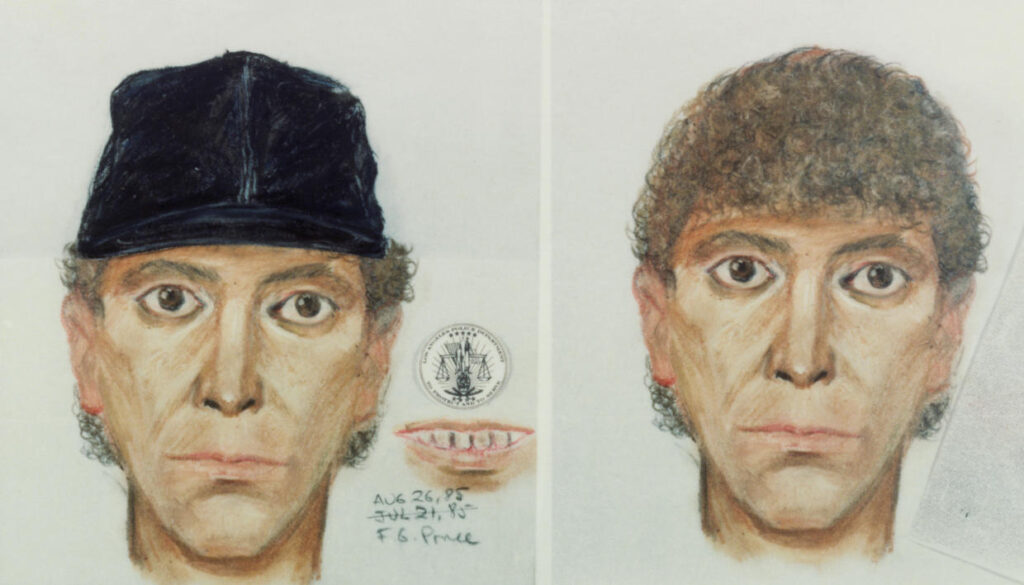 Both Hernandez and the abducted children described their attacker as tall and light-skinned with brown-stained teeth, a pungent odor and a Member's Only-style jacket.
So, Carrillo took his suspicions to his fellow homicide detectives.
Frank Salerno
Carrillo went to his mentor and fellow detective Frank Salerno with his hunch.
Salerno said it was unheard of for a criminal to have such wide-ranging types of victims — men, women and children — and such varied methods of killing; Ramirez had used guns and knives, to this point.
Another shoe print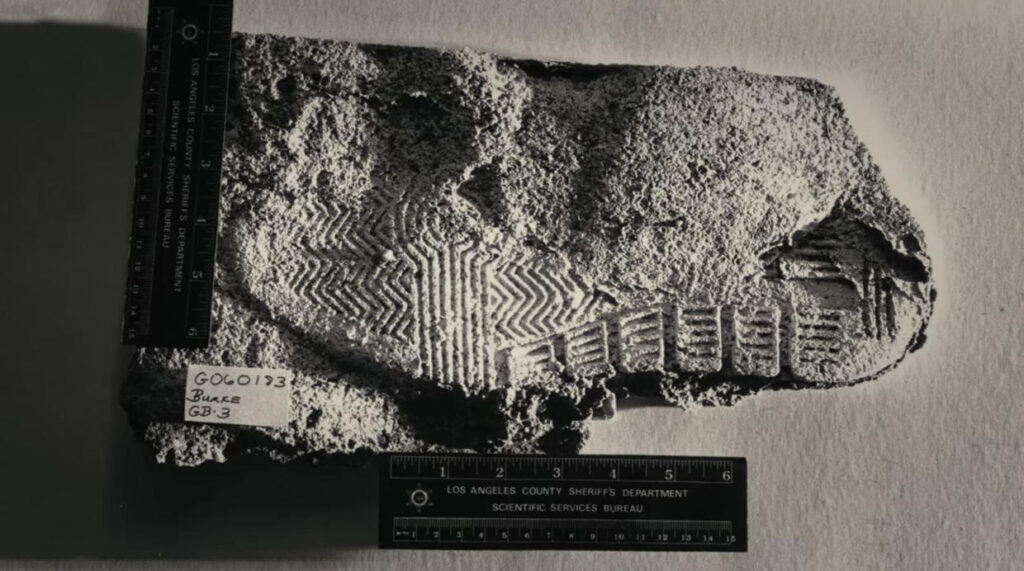 In late spring 1985, Carrillo learned of another shoe print that might link the murders to the child abductions.
A child was taken from the Montebello area and assaulted at a nearby construction site. The cement at the site was still wet, and the print was extremely similar to the one found at the Zazzara home.
Partners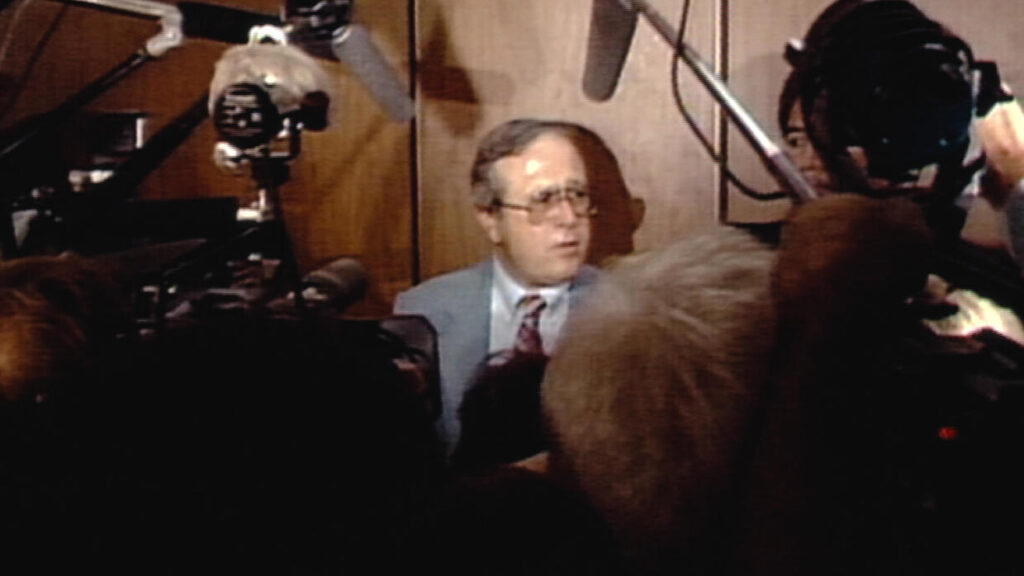 Soon after, Carrillo and Salerno became partners. By this time, there had been yet another attack.
On May 14, 1985, a man entered the home of husband and wife Bill and Lillian Doi of Monterey Park. Bill was killed, and Lillian was robbed and sexually assaulted.
More victims, more clues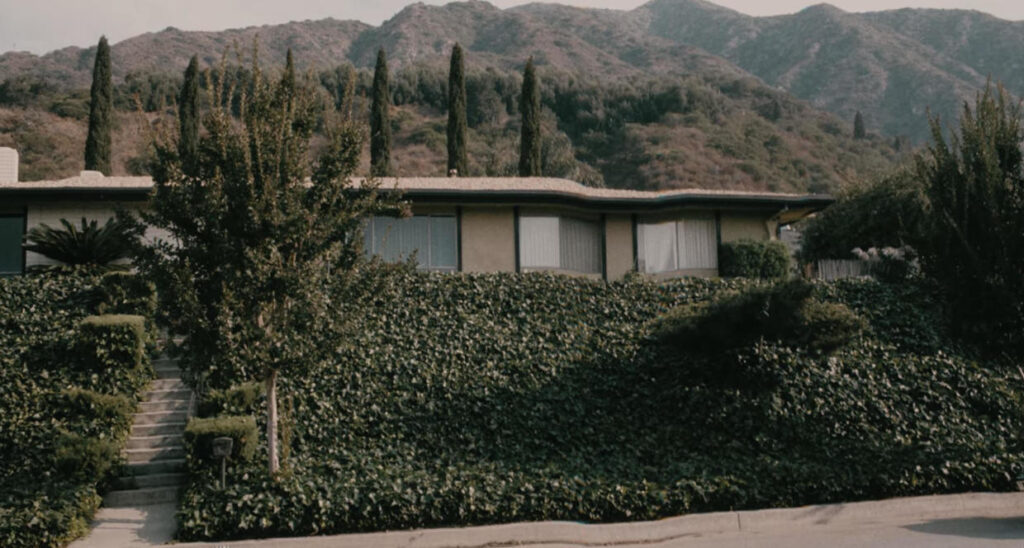 As the summer wore on, more people reported similar nighttime break-ins and attacks in nearby cities of Monrovia, Burbank and Arcadia.
On July 5, Whitney Bennett, then 16, was attacked with a tire iron in her parents home in Sierra Madre. Though badly wounded, she survived. While examining the crime scene, police found another shoe print, just like the first two, on Bennett's comforter.
Carrillo and Salerno now agreed: These attacks were being perpetrated by one man.
A possible break…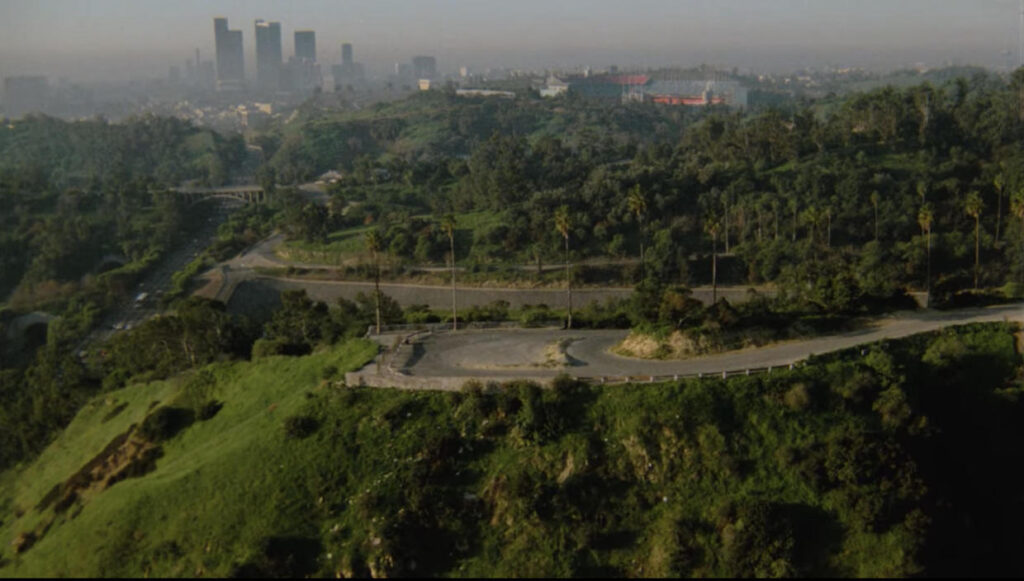 After the police determined that the attacks around the city were likely all by one assailant, they started looking into other similar cases from the same period.
One case that raised alarms with Carrillo and Salerno was an attempted abduction near Eagle Rock, a neighborhood in northeast Los Angeles. A victim police would describe as a "young female" fought off a would-be abductor who drove away in a Toyota.
Moments later, another officer spotted the Toyota committing a traffic violation. But after he was pulled over, the suspect escaped on foot, leaving the car behind.
Before he ran, he drew a pentagram, a Satanic symbol, into the dust on the windshield.
Another dead end?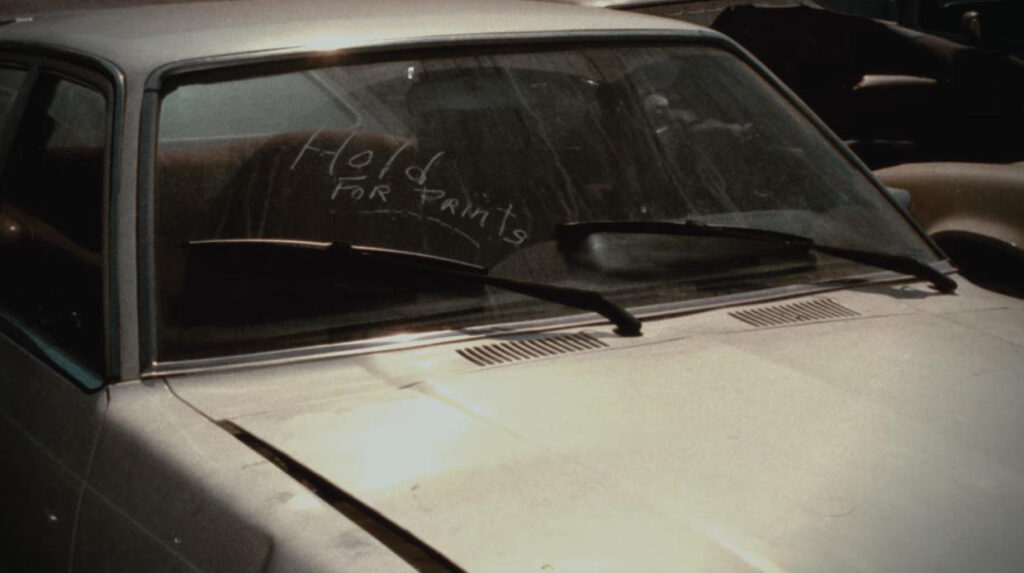 Carrillo and Salerno tracked that stolen Toyota to a nearby impound lot.
They requested to print the car, but they couldn't access the vehicle for weeks. In the meantime, the killer was still on the loose, and the clock was ticking.
A bloody July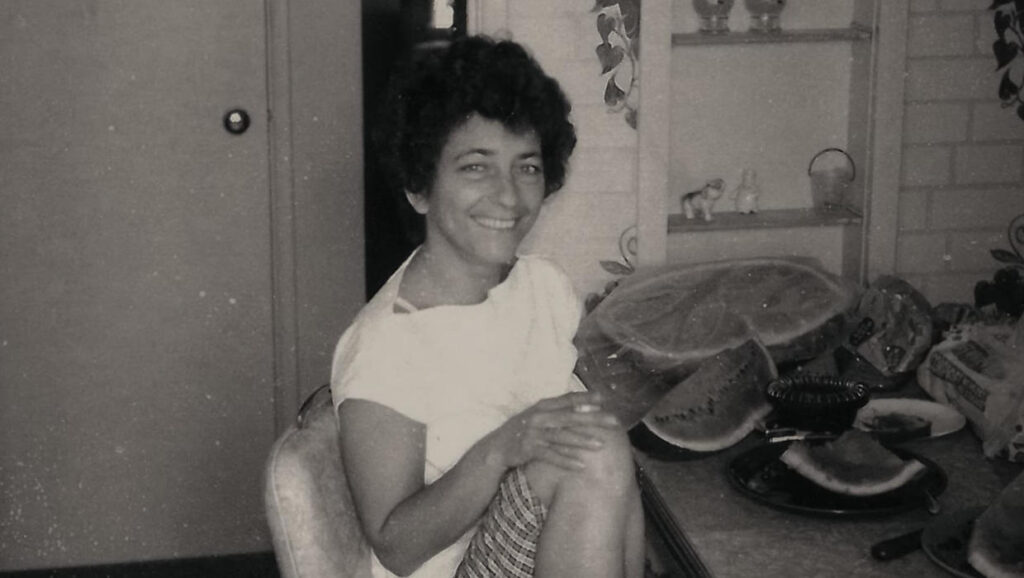 July 7, 1985, two days after the Bennett attack, 60-year-old Joyce Nelson was murdered in her home in Monterey Park.
Police found Avia sneaker footprints on the side of Nelson's head and on the concrete outside of her home.
Another attack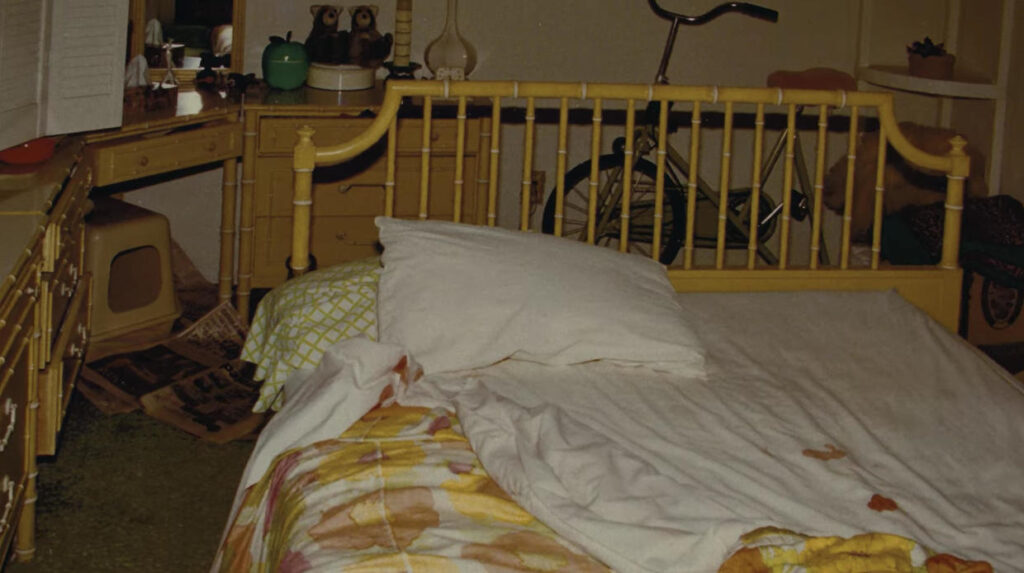 The same night, less than a mile away, Sophie Dickman was sexually assaulted in her Monterey Park home.
Dickman would later quote Ramirez as saying, "don't look at me" during the attack.
By this time, the media was starting to suspect what the police already knew: There was a serial killer and rapist on the loose in Los Angeles.
Frightened citizens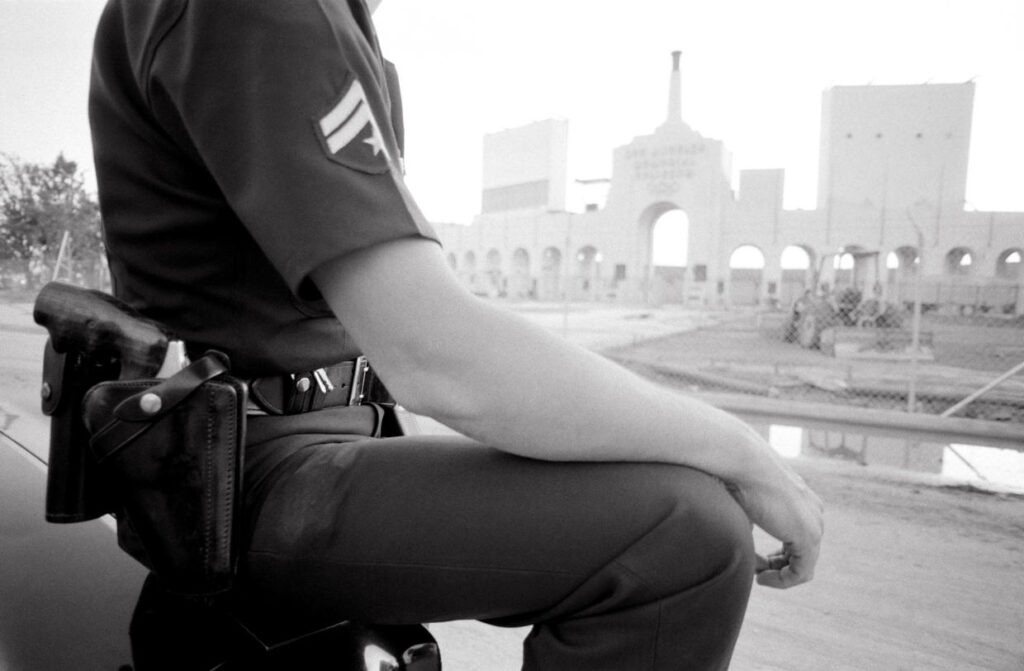 The media coverage had citizens scared that they — that just about anyone — could fall victim to this still-unknown prowler.
Thousands of tips poured in to the sheriff's hotlines.
Finally, a breakthrough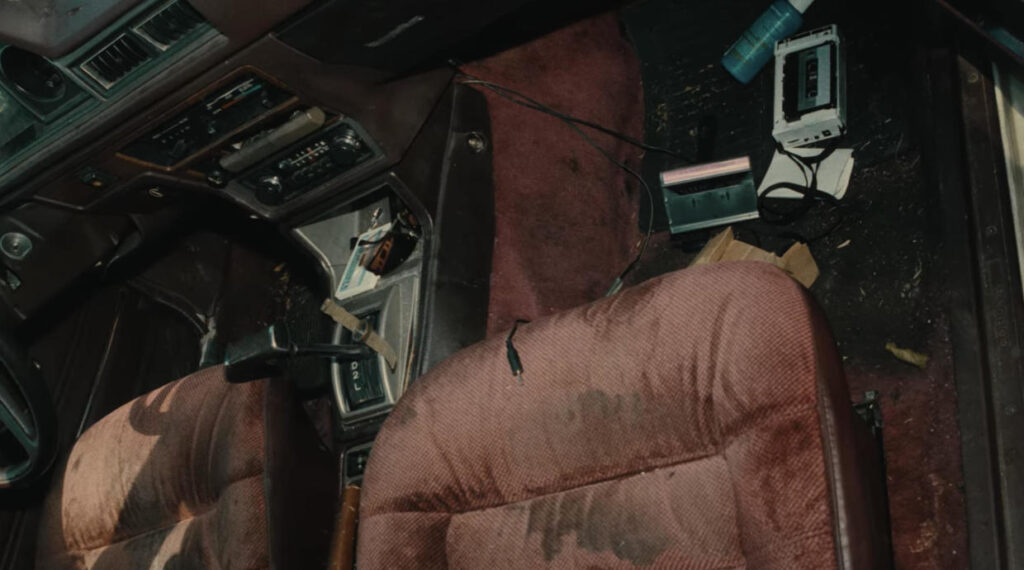 The day after the Nelson murder, Carrillo and Salerno finally got their hands on the stolen Toyota. But they weren't able to recover any fingerprints.
Still, there was one clue left inside — a business card for a local dentist in Chinatown.
A recent dentist appointment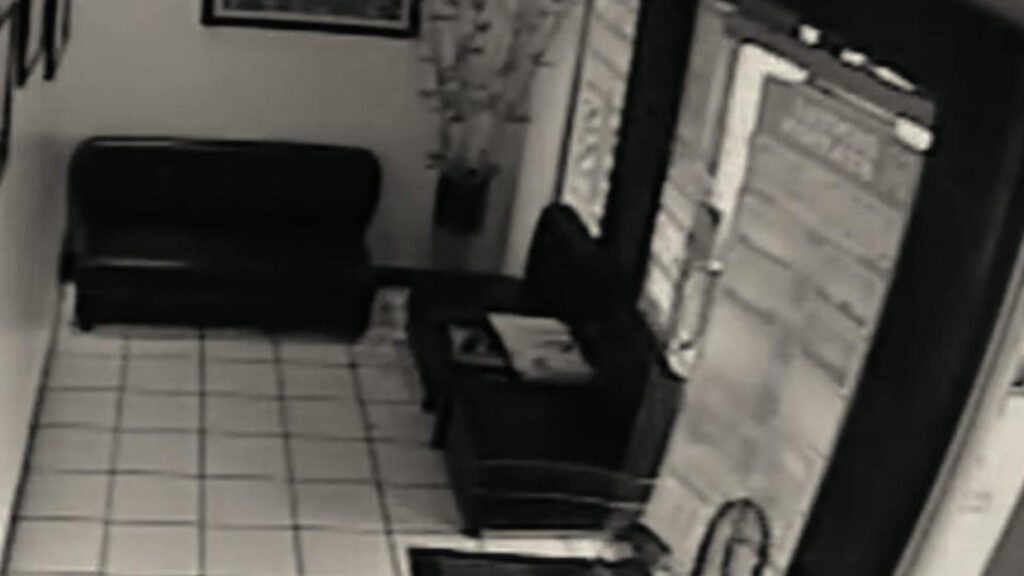 Police paid a visit to the dentist's office and discovered that their suspect had just visited five days earlier, not long before the Bennett, Nelson and Dickman attacks.
Ramirez was using the alias "Richard Mena" and a fake address. The dentist gave the police X-ray scans that showed an impacted tooth. Police efforts to intercept the killer at the dentist's office were unsuccessful.
Murder in Glendale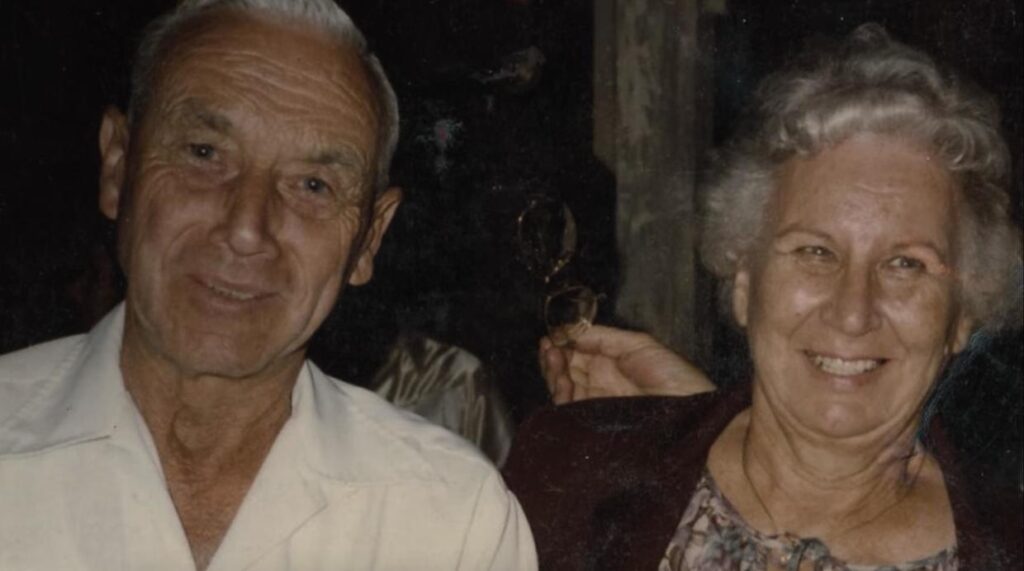 At the end of July, Ramirez struck again, this time killing Lela and Maxon Kneiding in Glendale, California.
The gun used in the Kneiding murders matched the one used in the Dayle Okazaki case back in March.
Same day, another murder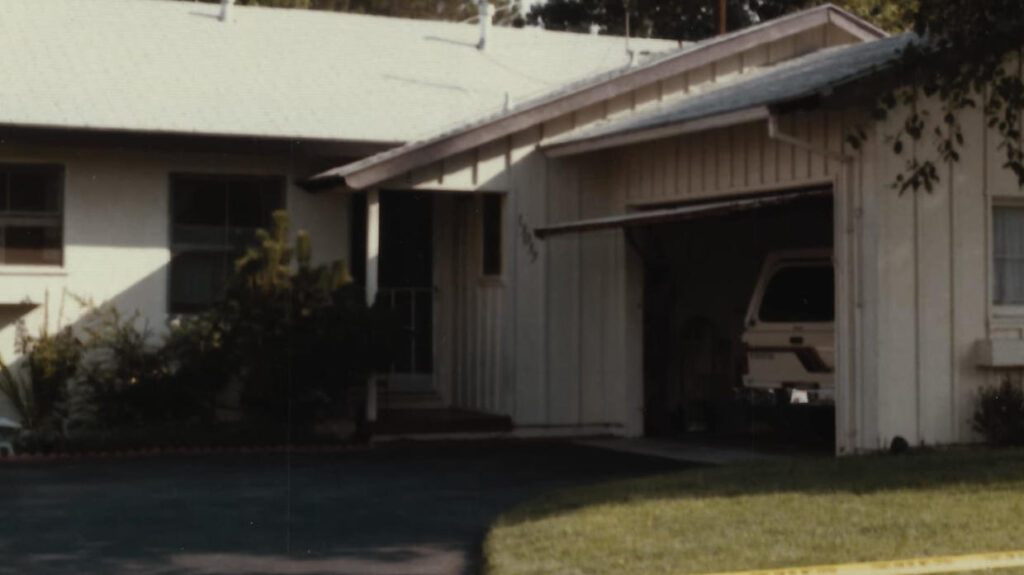 The same morning that police were investigating the Kneiding murders, another body turned up a few miles away in Sun Valley.
Chainarong Khovananth was found shot to death with a 22-caliber gun, the same gun used in the Kneiding and Okazaki killings. His wife and son were sexually assaulted but left alive.
Another shoe print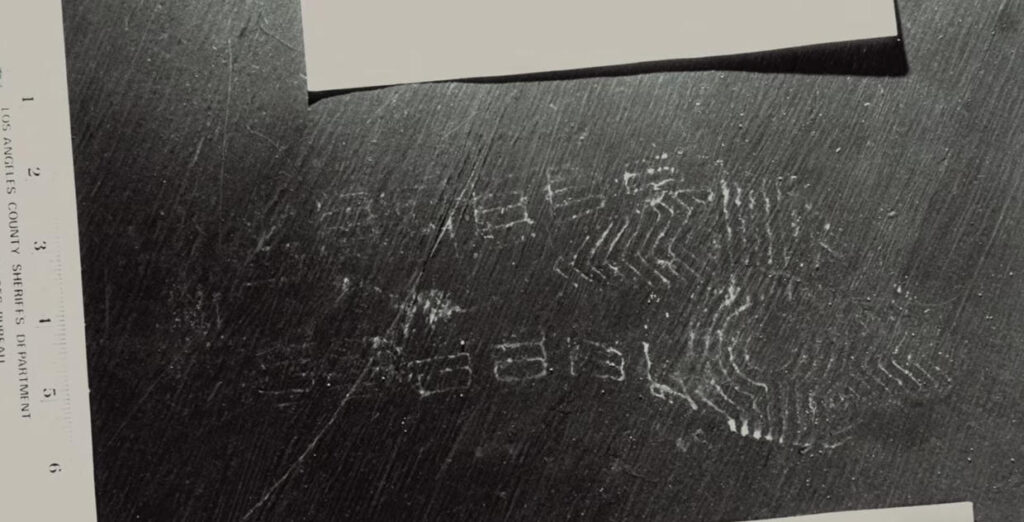 Two more Avia prints were found at the Sun Valley crime scene.
At this point, police released a composite drawing of the suspect.
A botched break-in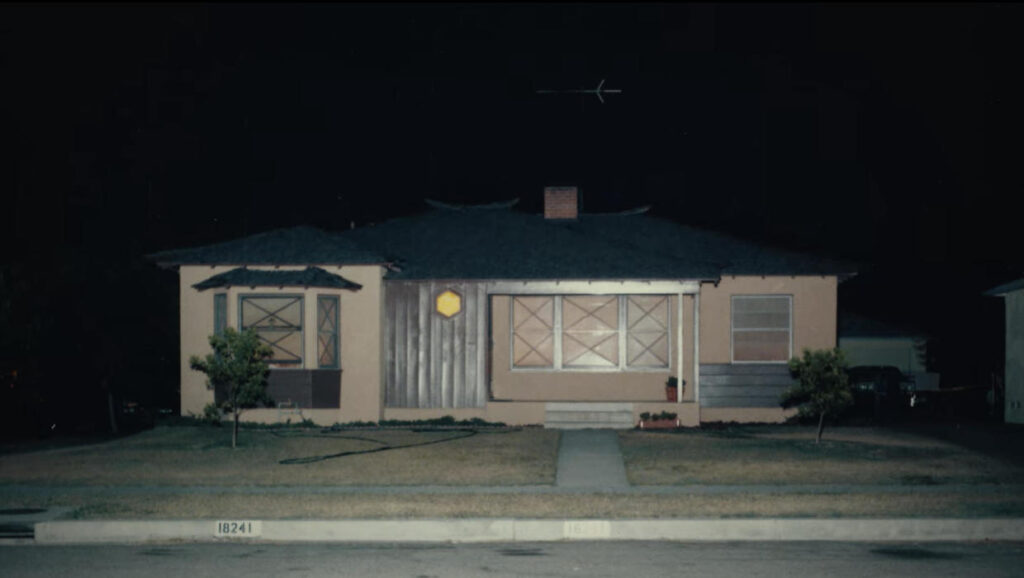 A few days later, in Northridge, California, Ramirez walked through an unlocked door to the home of husband and wife Chris and Virginia Peterson and shot both in head.
Luckily, neither bullet hit any vital organs. Virginia Peterson screamed, and Chris reportedly got out of bed and chased Ramirez out of their house.
It was around this time that the Los Angeles Herald Examiner dubbed the killer the "Night Stalker." The name stuck.
The body count climbs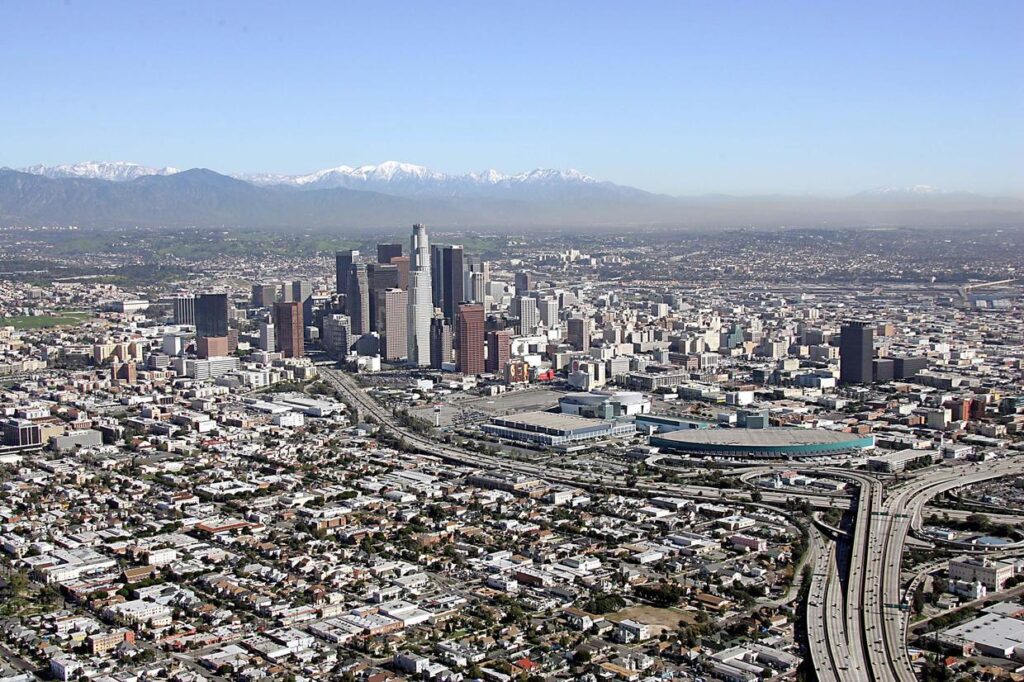 Two nights after the botched Northridge attack, the killer broke into a home in Diamond Bar, a city in eastern Los Angeles County.
Again, the husband was executed. Shell casings at the scene matched the ones found at the Northridge shooting.
Again, the wife was sexually assaulted and told "don't look at me." Ramirez reportedly instructed the wife to swear "to Satan" that she wouldn't look at him.
A trip to San Francisco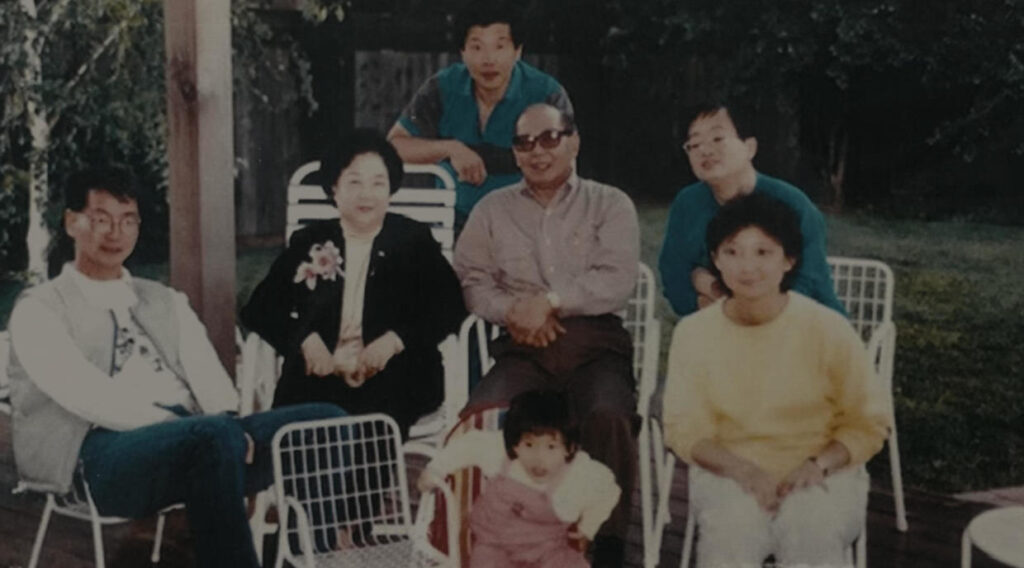 Ten days after the Diamond Bar attack, San Francisco Police were called to the scene of a now all-too-familiar crime.
The husband, 66-year-old Peter Pan, had been shot and killed, the wife, Barbara Pan, was raped and shot but survived the attack. A Satanic symbol was carved into the wall.
Glendale police asked for ballistics information on the shell casings at the scene. As it turned out, the bullets matched the ones found at the Northridge and Diamond Bar attacks.
Mayor speaks to the press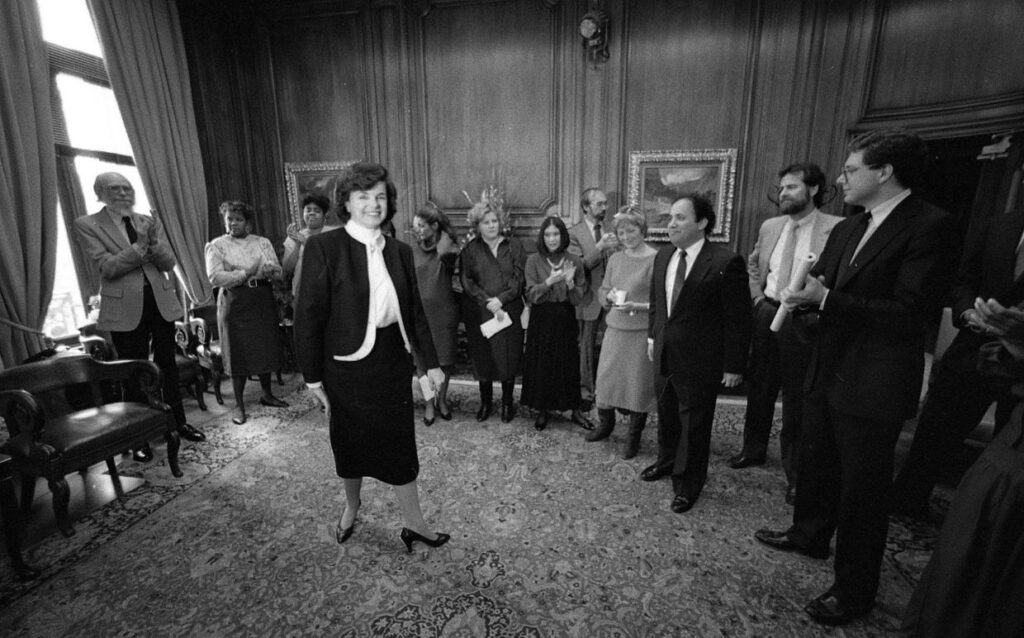 Then-mayor of San Francisco Dianne Feinstein gave a press conference shortly after the Pan murders.
She publicly revealed, for the first time, that police had tied the cases together with shell casings and the Avia shoe print.
A witness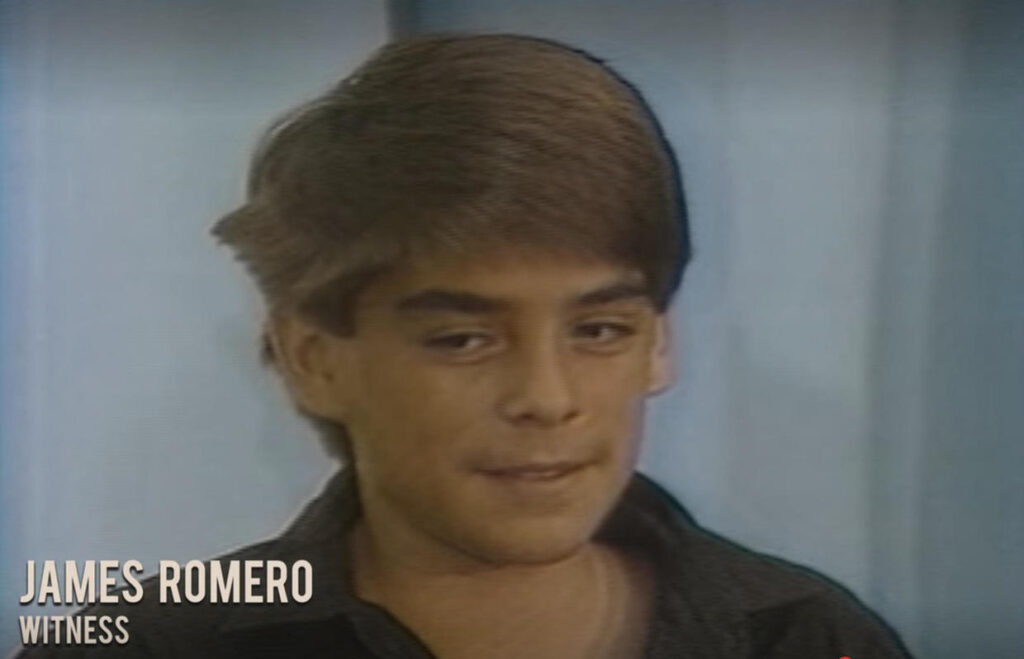 Two more botched attacks happened in Orange County in late August 1985. Then, a young man named James Romero came forward with some information: He'd seen a suspicious car in his Mission Viejo neighborhood.
Romero recalled the make and model of the car and part of the license plate. He reported seeing an orange Toyota station wagon with a license plate that included the numbers 8 and 2.
This turned out to be an enormously valuable tip.
Stolen in Chinatown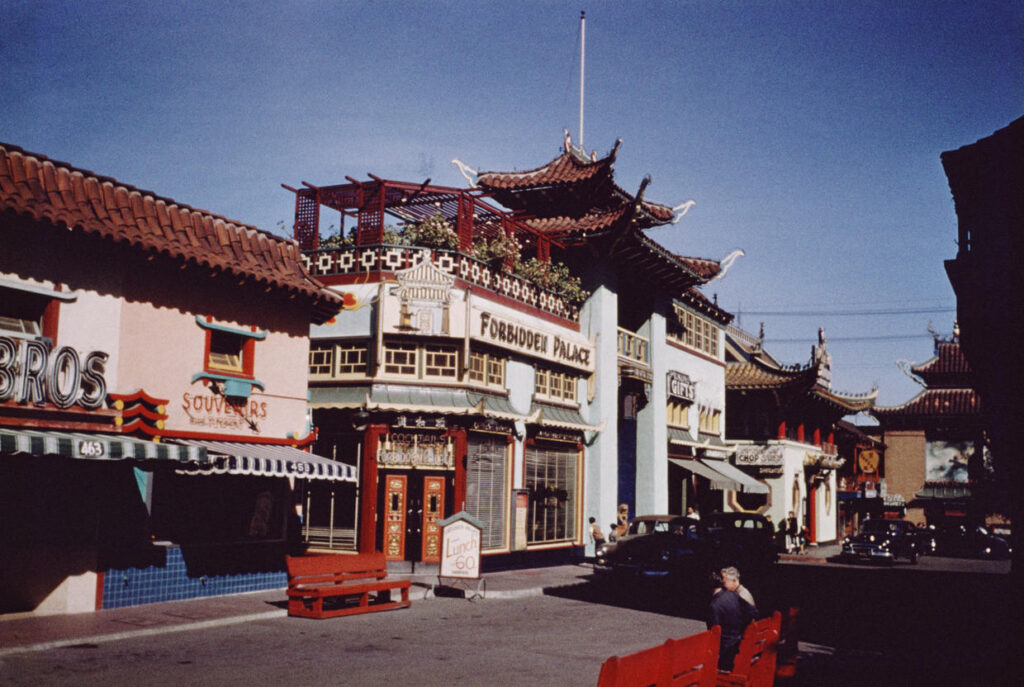 Shortly afterward, Romero's car sighting was shared with the local news media. Then another man came forward. He told investigators that a friend recently had an orange Toyota station wagon stolen in Chinatown.
The plates matched.
Jackpot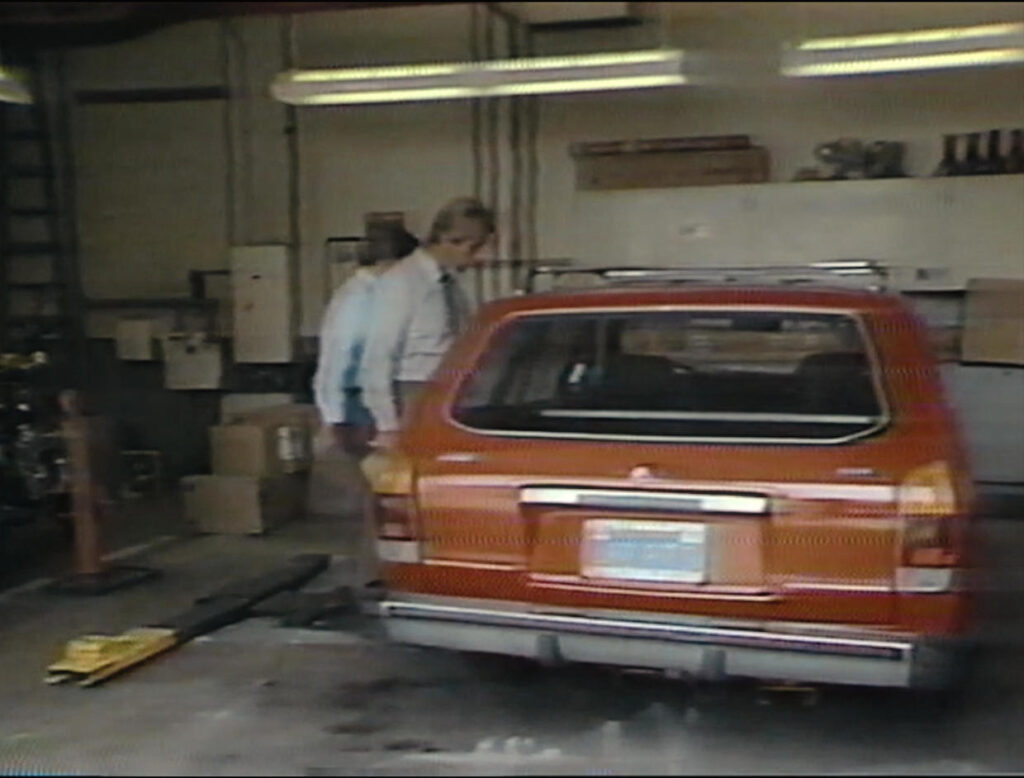 Police quickly located the vehicle, a 1976 orange Toyota station wagon, in a parking lot in downtown Los Angeles.
The Orange County crime lab processed the car and hit the jackpot the police had been waiting for these many months: a fingerprint.
Trouble with technology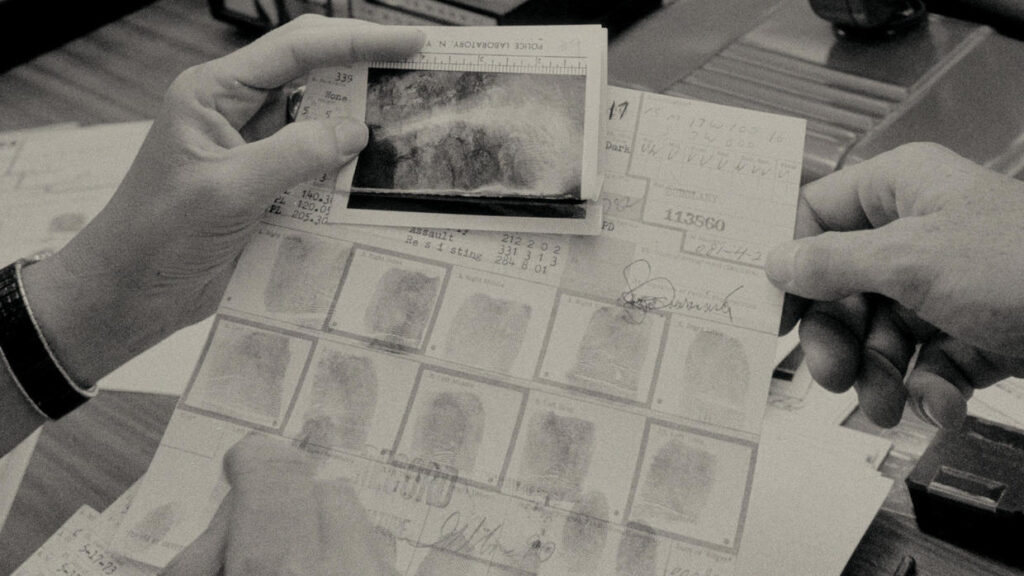 Back then, California's fingerprint system was not yet automated. Police needed a suspect to compare the prints from the stolen car.
So, police continued following other leads to track down the man now known as the Night Stalker. Los Angeles detectives followed a tip from a local woman whose father believed he had befriended the killer. He told police about a man from El Paso, Texas, who went by Rick — a man who openly bragged about still-confidential information about the Night Stalker murders.
A big break up north
Meanwhile, San Francisco police were also chasing down a lead surrounding a Rick from El Paso.
That trail of clues, involving a stolen bracelet, led them to a man named Armando Rodriguez, a friend to Ramirez. Rodriguez was the one who told them the Night Stalker's name was Richard Ramirez.
A name and a fingerprint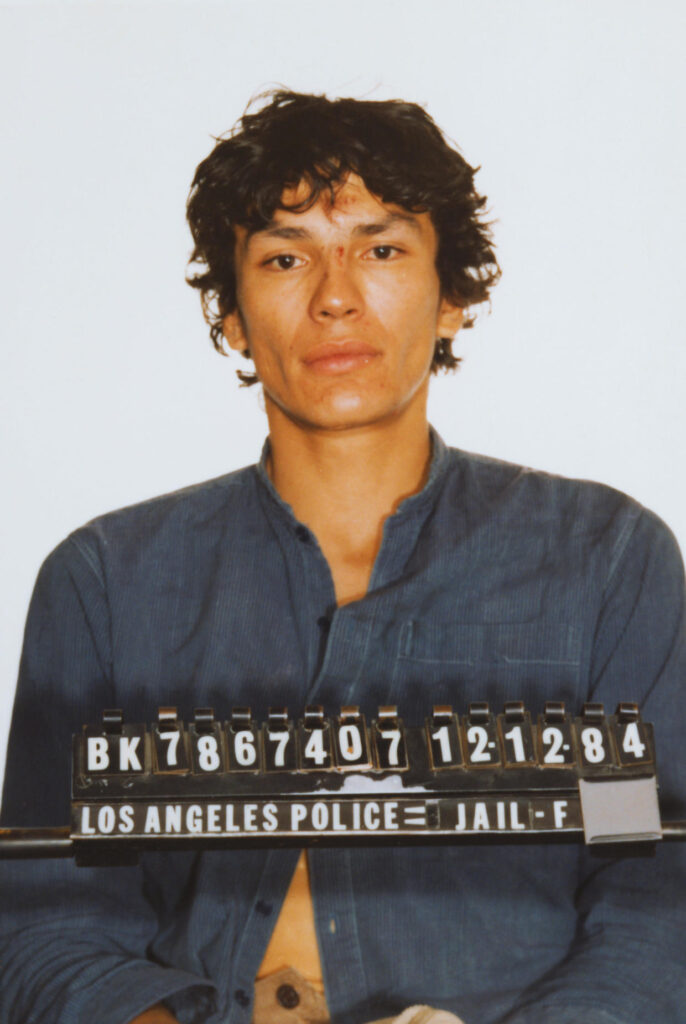 Police finally had a name. There were eight people named Richard Ramirez with fingerprints in the police's records, and one was a perfect match.
Ramirez had previously been booked for grand theft auto and some petty theft. Police took this 1984 booking photo to the informant in San Francisco. He identified the man in the photo as Richard Ramirez — the Night Stalker.
A name and a face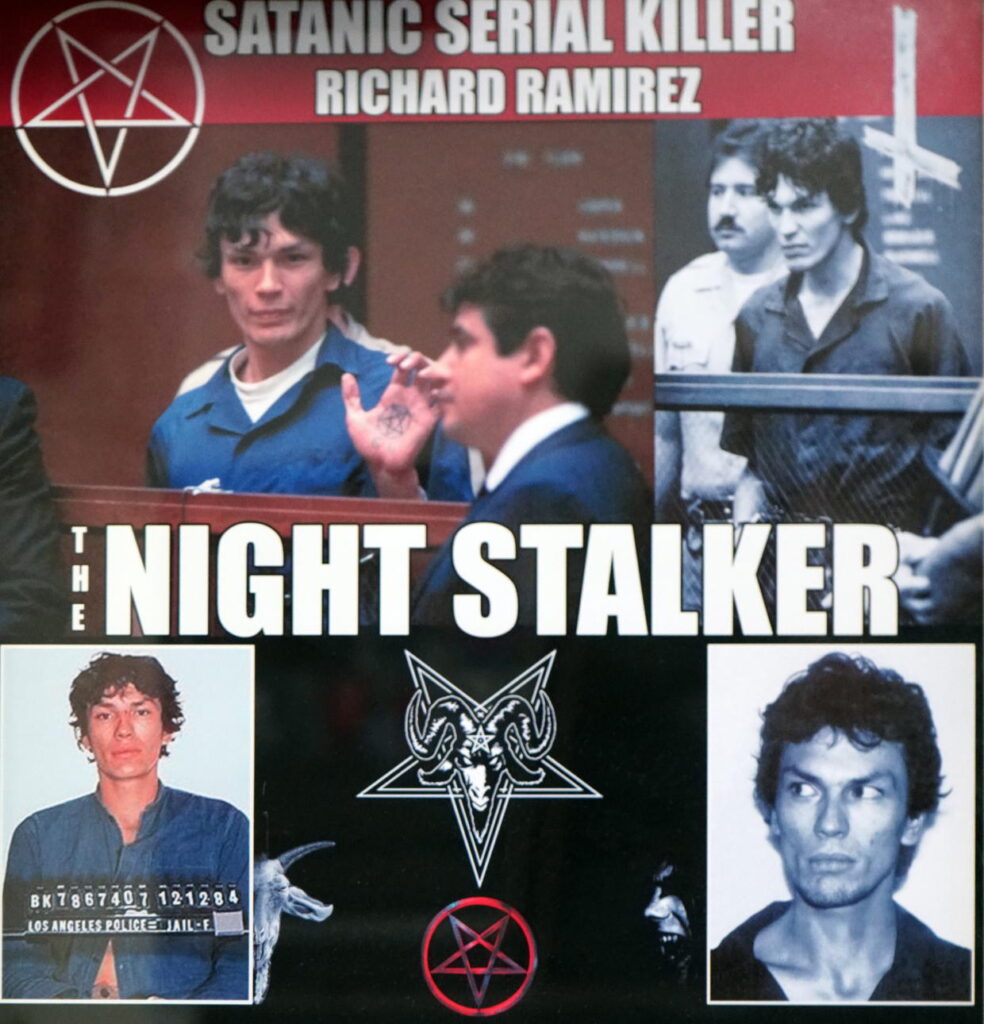 Police released the name and photo to the media, and by the next morning, Richard Ramirez was on the front page of the Los Angeles Herald Examiner, and his name and photo were all over the TV news.
That morning, Ramirez walked into a liquor store in downtown Los Angeles and saw his face on the front page of the newspaper. He ran.
Boyle Heights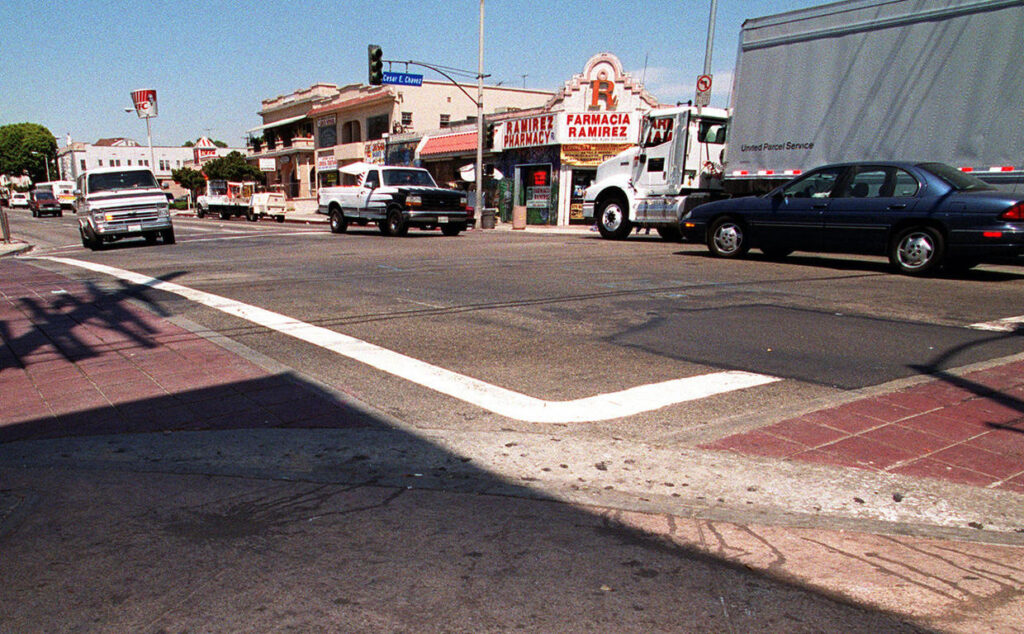 As soon as Ramirez started running, people recognized him from the newspapers.
He sprinted across the 5 Freeway, into Boyle Heights, where he unsuccessfully tried to carjack Faustino Pinon.
Running out of options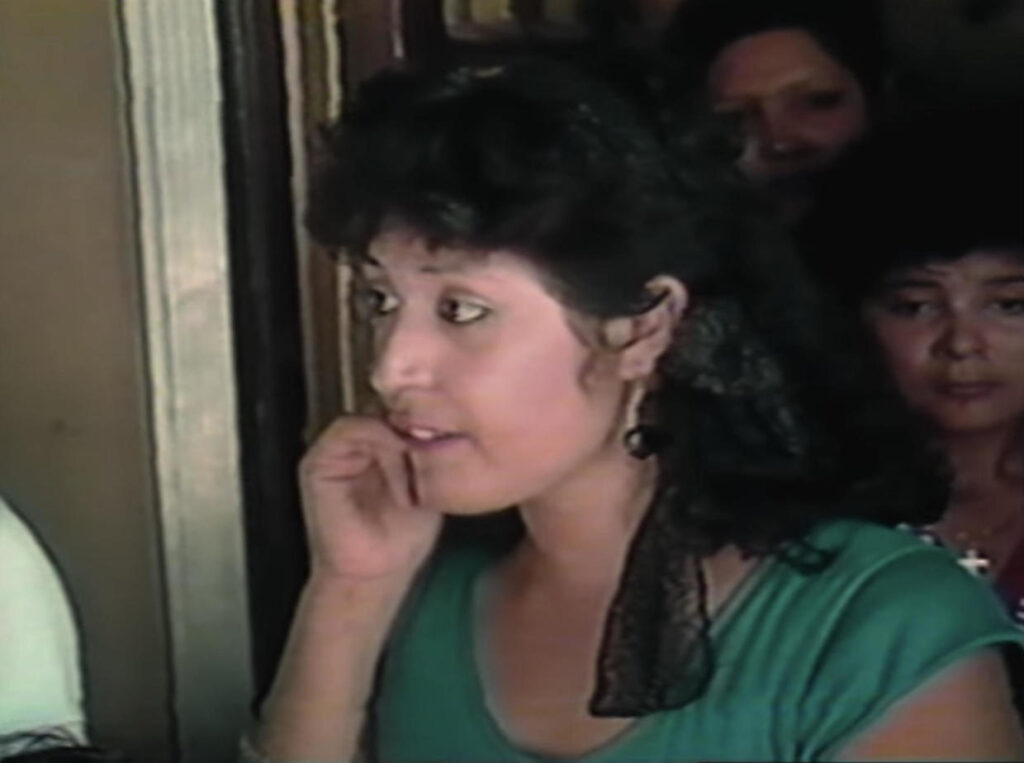 A few blocks away, he tried to carjack Angelina De La Torre. He screamed at her, in Spanish, to give him the keys. She refused.
Her husband, Manuel De La Torre, ran out of his house and hit Ramirez in the head with a metal pole.
Boyle Heights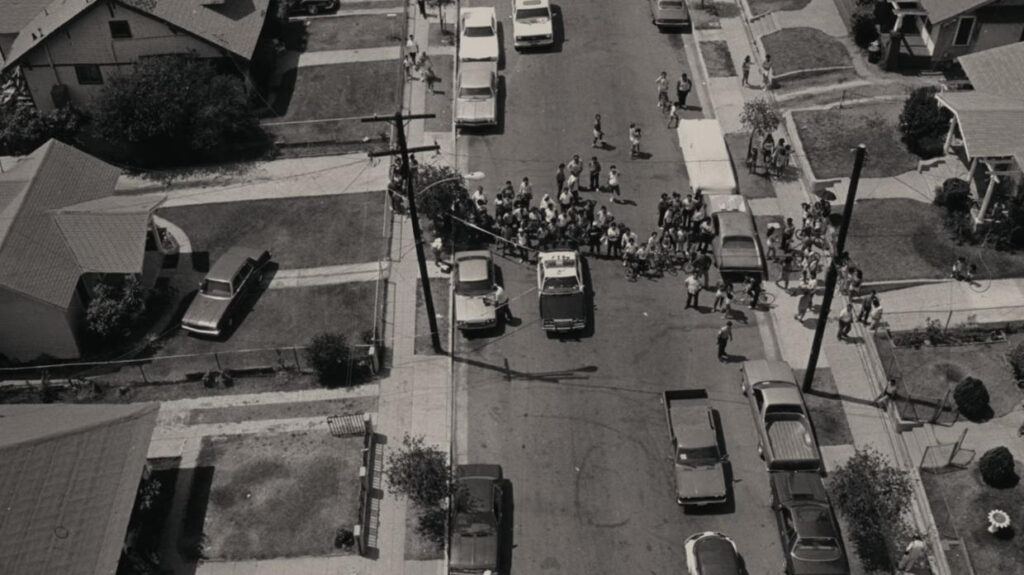 Hearing the commotion, neighbors came outside and surrounded Ramirez.
According to local police who first responded to reports of a fight in the area, the crowd was waving and pointing at newspapers saying that the man they were detaining was the Night Stalker.
An admission of guilt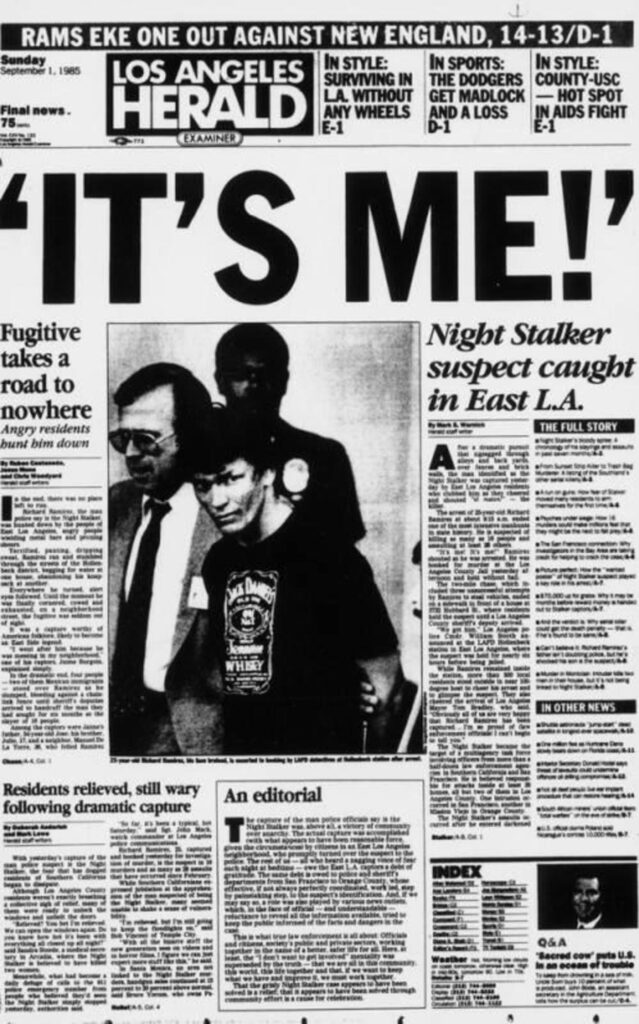 Hearing the commotion, neighbors came outside and surrounded Ramirez.
According to local police who first responded to reports of a fight in the area, the crowd was waving and pointing at newspapers saying that the man they were detaining was the Night Stalker.
A Crowd appears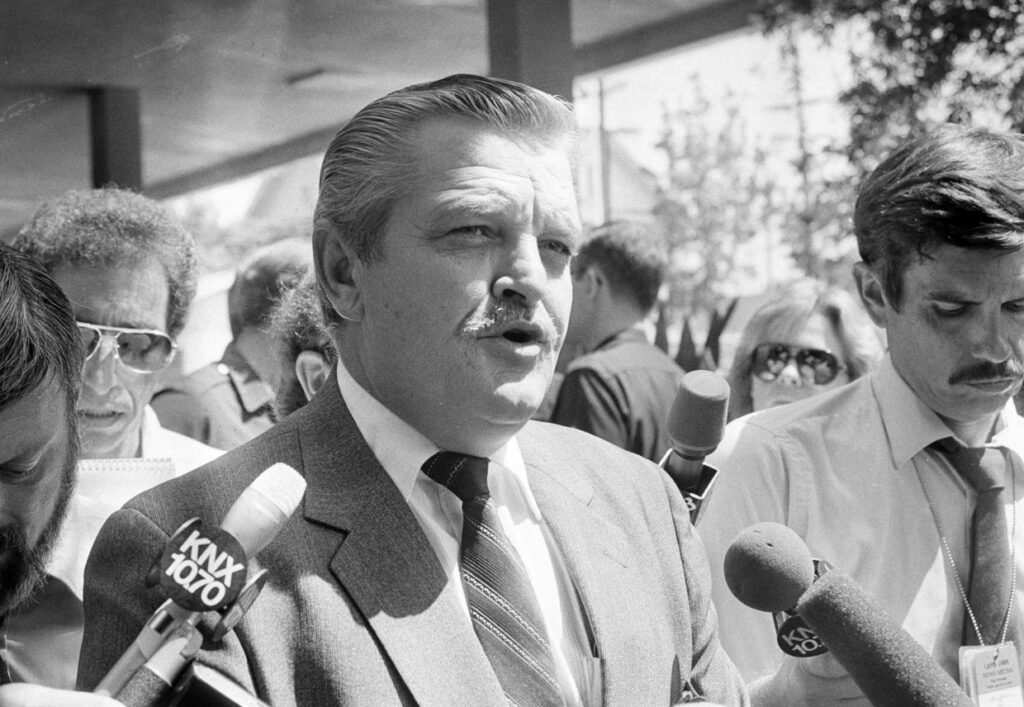 Outside the Hollenbeck police station, a crowd had gathered, hoping to get a glimpse of the man who had caused so much fear and horror in the summer of 1985.
Police spoke to the press and tried to keep control of the group as Ramirez was escorted out of the station.
Ramirez leaving the police station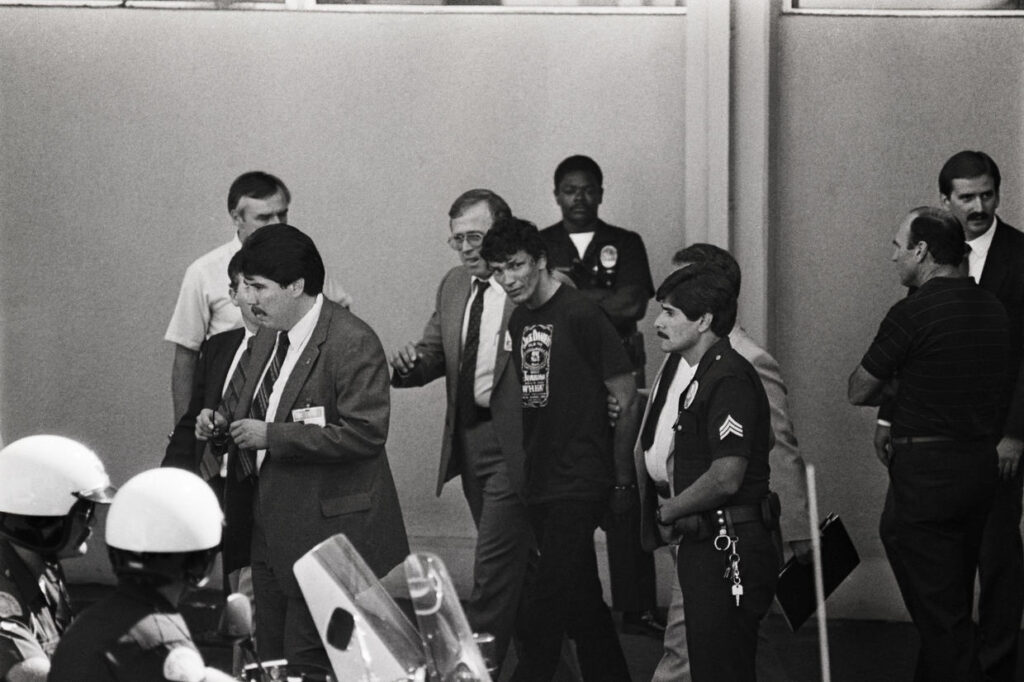 Here, Gil Carrillo and Frank Salerno escort Ramirez from Hollenbeck station to his transport to Men's Central Jail in Chinatown.
Onlookers cheered as Ramirez was placed in the squad car.
Anastasia HronasThe trial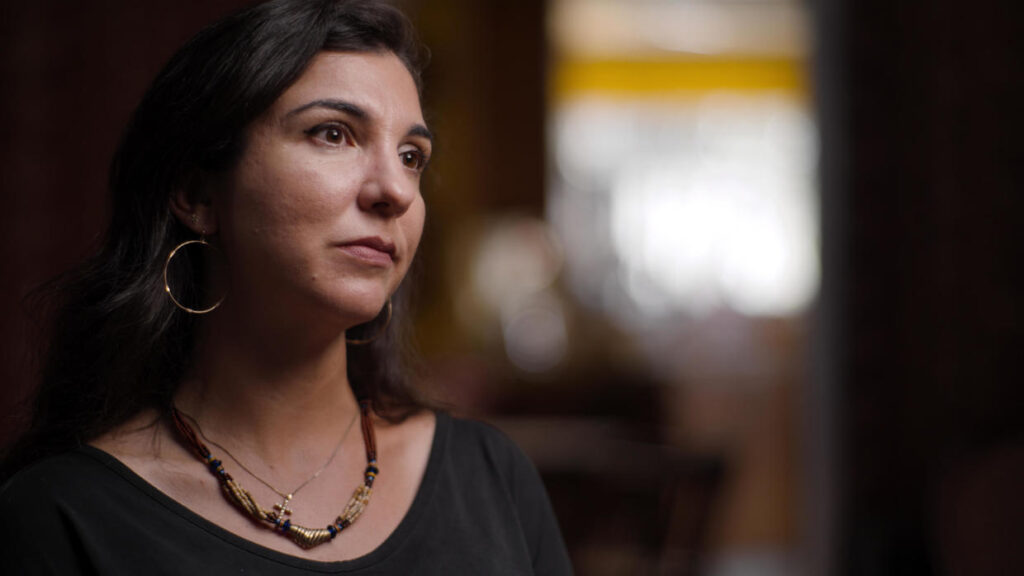 This is Anastasia Hronas, who survived an abduction at age 6. In August of 1985, police brought her, and other victims, to the jail to see if they would pick Ramirez out of a lineup. He wore the number 2 on his chest.
After the lineup of men read statements attributed to the Night Stalker aloud, Gil Carrillo asked the witnesses if they had any questions. Young Anastasia raised her hand and asked, "Do I write the word two or the number 2?"
In July 1988,
The trial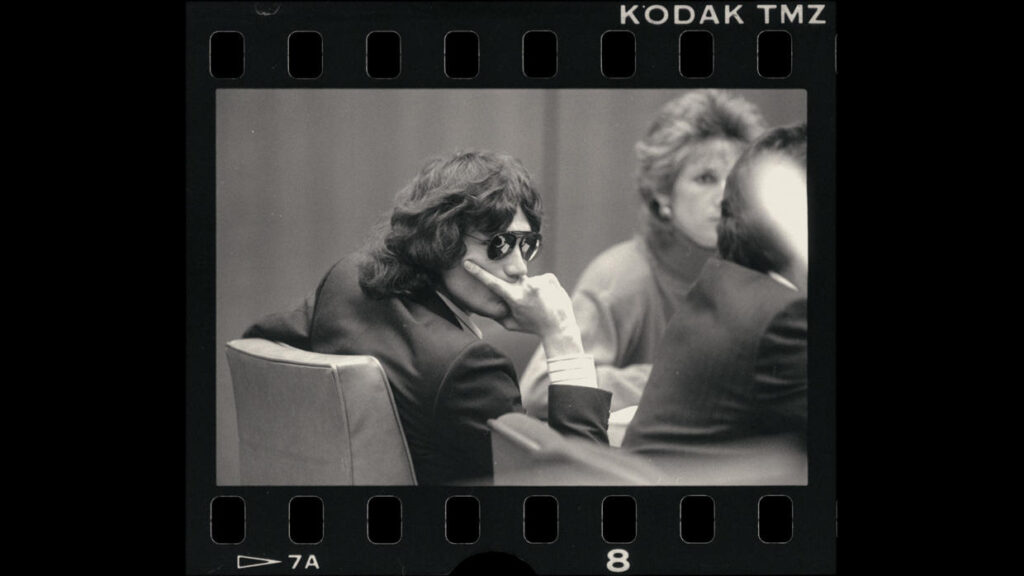 He made his first court appearance. He pleaded not guilty to all of the charges against him.
But before he left the courtroom, Ramirez raised his hand to show a drawing of a pentagram on his palm. "Hail Satan," he said as he exited the room.
In September 1989, Richard Ramirez was found guilty on all charges — convicted of 13 counts of murder, five attempted murders, 11 sexual assaults and 14 burglaries. He was sentenced to 19 death penalties.
Marriage in prison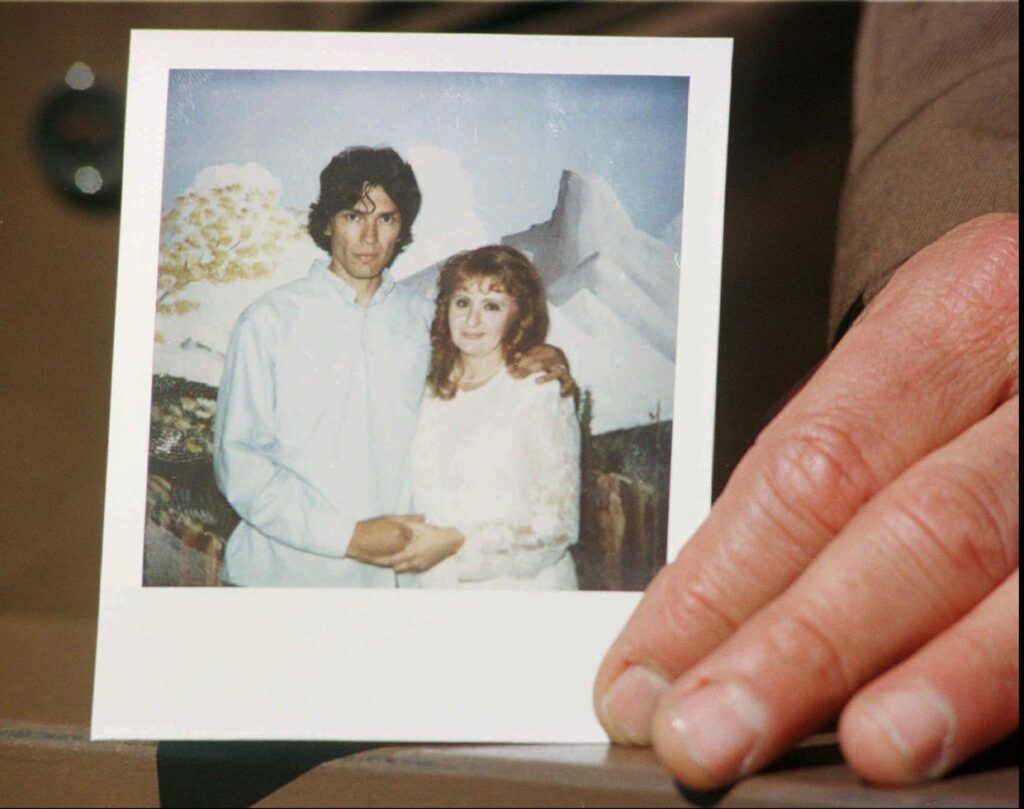 In 1996, Richard Ramirez married longtime fan Doreen Lioy at San Quentin Prison in California. Lioy left Ramirez in 2009, when his DNA was matched to samples collected at the 1994 San Francisco murder scene.
Ramirez died in 2013 of complications from B-cell lymphoma while awaiting execution.