Russian President Vladimir Putin is set to undergo cancer surgery and temporarily hand over power to a hardline former federal police chief, according to a new report.
Putin will transfer control of Russia's government to Nikolai Patrushev, head of the Russian federal police's Security Council, while he is incapacitated during and after the procedure, according to a video from the mysterious Telegram channel "General SVR" on Saturday.
The channel — which is purportedly run by a former Russian Foreign Intelligence Service lieutenant general known by the pseudonym "Viktor Mikhailovich" — reported that Putin has been told by doctors that he must undergo an operation.
The anticipated surgery and recovery are expected to incapacitate Putin for "a short time," according to the unconfirmed report.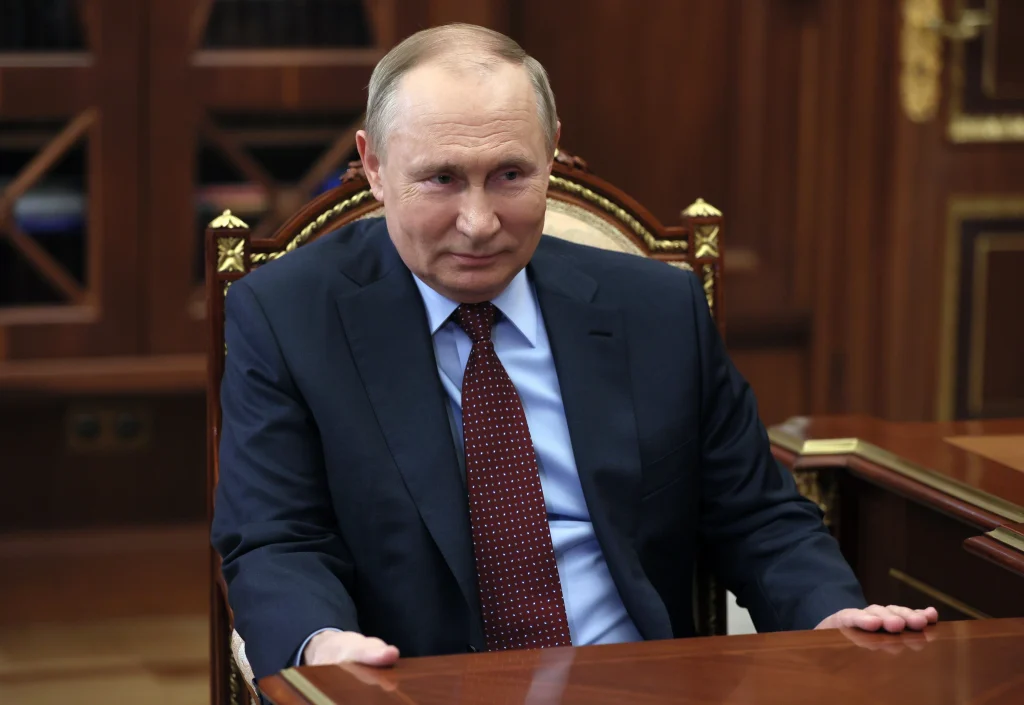 Vladimir Putin will be incapacitated during and after the procedure.
Asked about the report Monday, Pentagon spokesman John Kirby said it could not be confirmed.
"I have seen nothing that could help us corroborate that," he said.
The video follows reporting from Russian investigative outlet The Project, which — in a sizeable report on the strongman's vigor — claimed he has been seen by a cancer doctor 35 times in recent years. Putin has become so paranoid about his health, the outlet claimed, he has even turned to unconventional, and barbaric, therapies.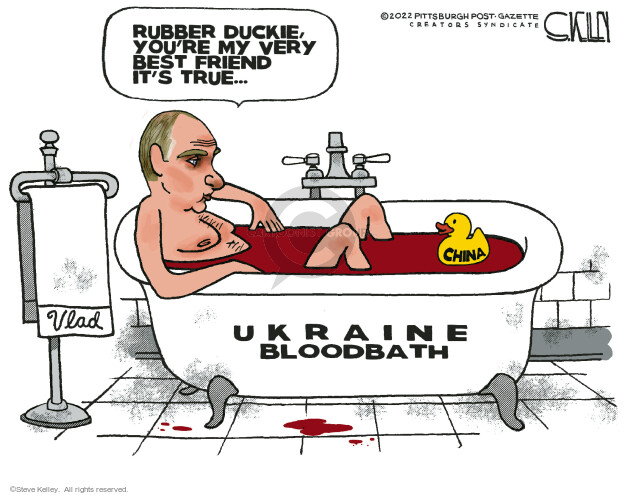 Putin is said to bathe in the blood extracted from deer antlers, which are hacked off while they are growing and still full of fresh blood, the outlet said. The sickening "antler baths" are an alternative therapy in the Altai region of Russia, which borders Khazakstan and Mongolia.
Believers say the baths improve the cardiovascular system and rejuvenate the skin, The Project explained.
Putin will transfer control of Russia's government to Nikolai Patrushev.© Aleksey Nikolskyi/Kremlin Pool/Planet Pix via ZUMA Press Wire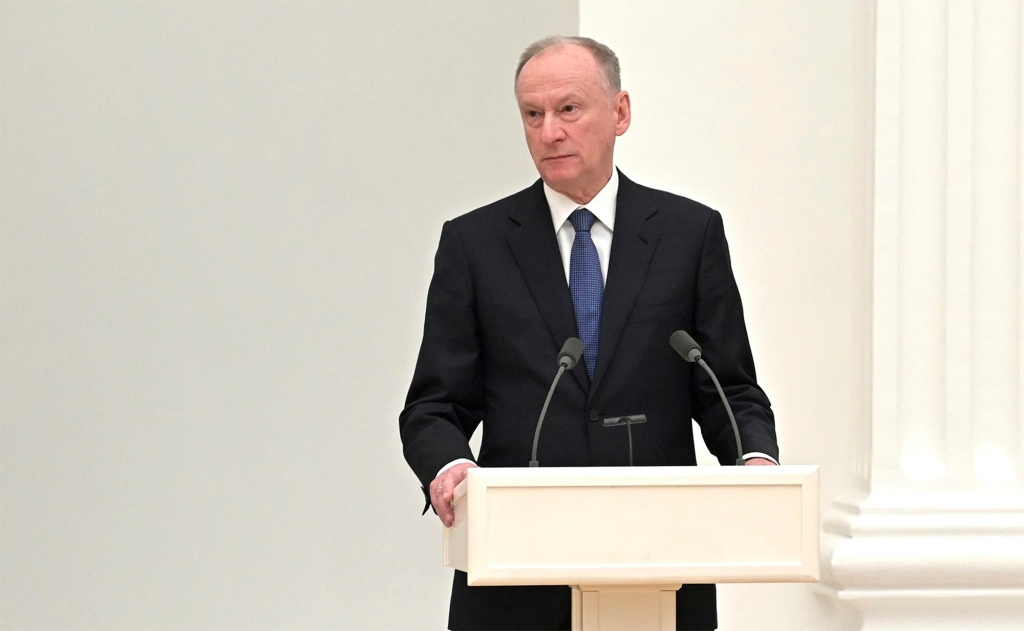 Nikolai Patrushev is head of the Russian federal police's Security Council.SERGEI KARPUKHIN/POOL/AFP via Getty Images
The report also suggests the Russian president secretly underwent surgery last autumn.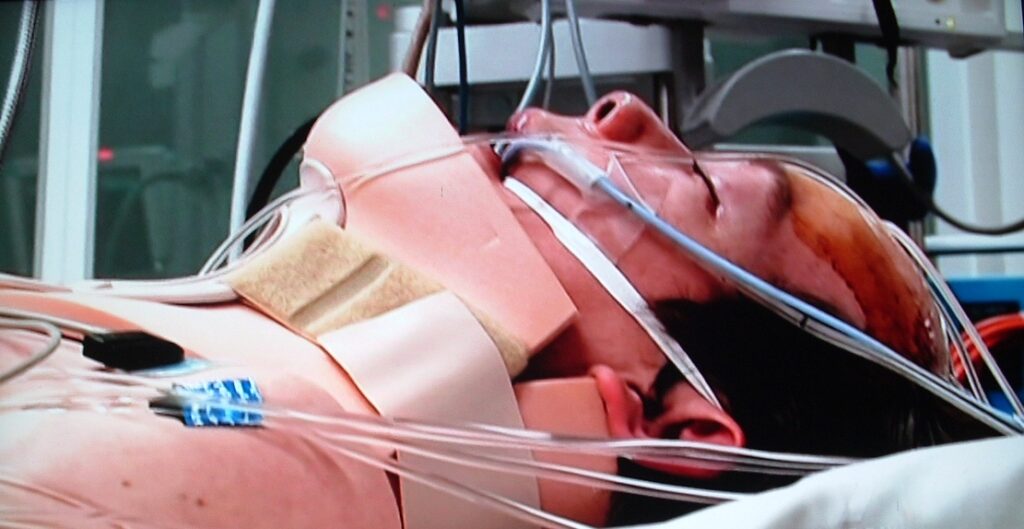 "In medical circles, it is believed that the president was undergoing a complicated procedure related to some kind of thyroid disease during this period."
Saturday's video claimed that Putin's cancer is progressing, but the narrator darkly quipped that he doesn't want to give viewers "false hope."
Putin, 70, whose sickly appearance and uncharacteristically fidgety behavior in public have recently raised questions about his health, has been rumored to suffer from cancer and a host of other serious maladies, including Parkinson's disease.
Putin's suspected health problems come at a particularly inopportune moment, with the war in Ukraine now in its fourth month and Russia suffering heavy losses on the battlefield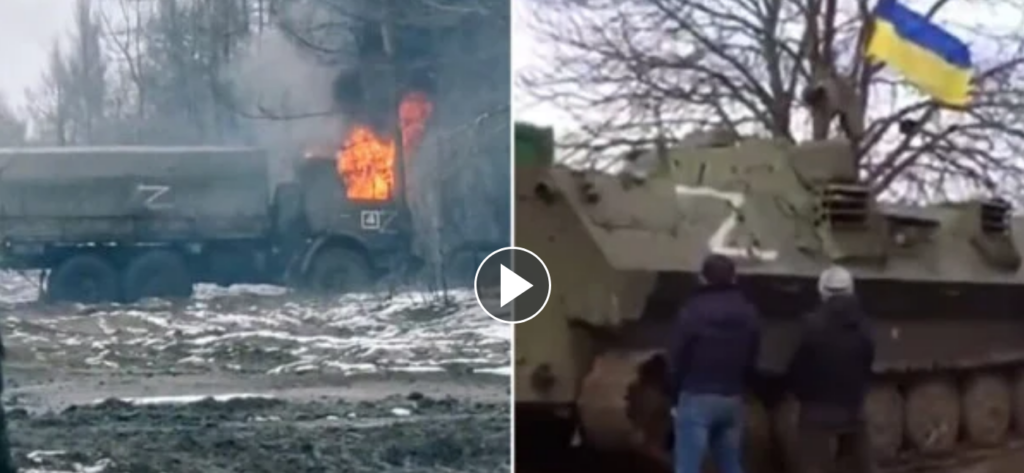 "General SVR" has been reporting on Putin's supposed oncology diagnosis since at least November 2020, claiming that the Russian dictator suffers from bowel cancer.
New questions were raised about Putin's physical state last month when he was seen tightly gripping a desk during his meeting with Defense Minister Sergei Shoigu. BELOW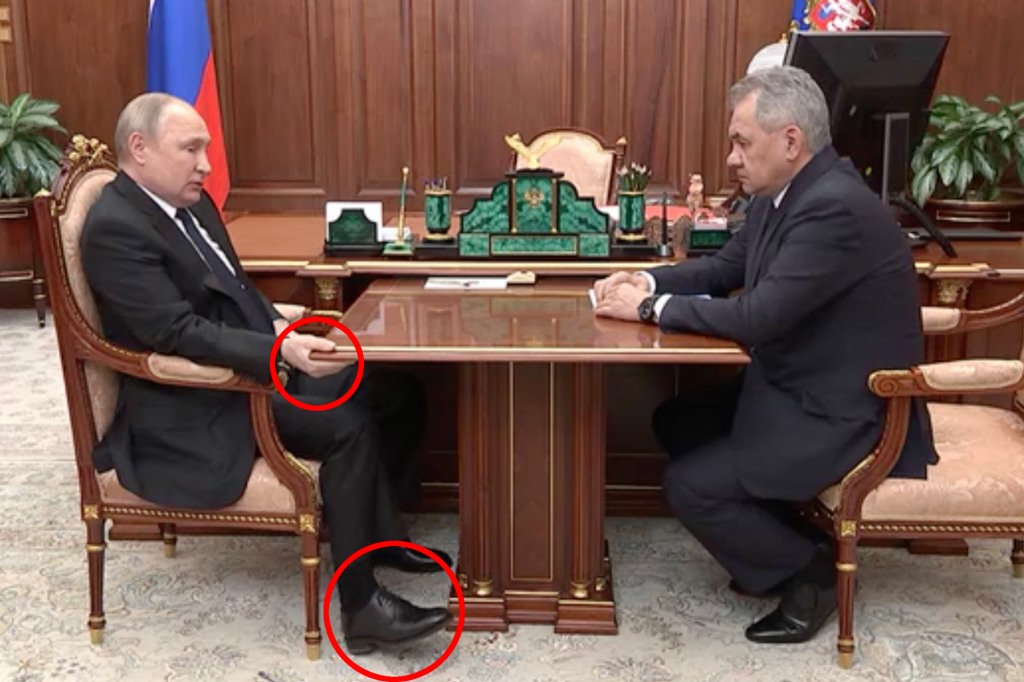 The Kremlin has consistently denied that Putin suffers from any medical problems.