Theresa Hethorn was a beloved educator and grandmother-of-six.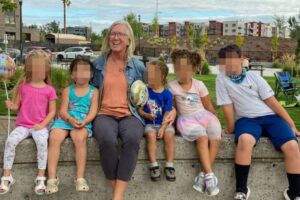 An Oregon man has been charged with killing his mother in November while trying to rob her — and police have now opened an investigation into the deaths of his sister and her husband.
Robin Hethorn, 30, of Monmouth, was taken into custody Friday for the Nov. 9, 2022, slaying of his mom, Theresa Hethron, 62, a beloved educator and grandmother-of-six.
According to court documents, Monmouth police labeled Hethorn a person of interest after his mom's "suspicious" death during a suspected attempted robbery.
Police also accused Hethorn of stealing his mom's car and committing identity fraud.
Theresa Hethorn was reportedly a staple in the community, working in the Dallas School District as an English language learner teacher and director of migrant education, winning several accolades for her work.
Her daughter, Kali Lou Roque, 37, was serving as the representative for her mother's estate after her slaying.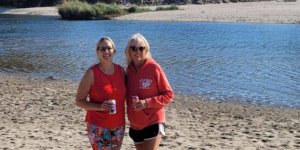 Theresa Hethorn is the one on the right
The grandmother worked in the Dallas School District as an English language learner teacher.Theresa Hethorn / Facebook
The double-murder case remains under investigation, and police have not publicly said whether they are connected to Theresa Hethorn's homicide.
Daniel Hethorn, another of Theresa's sons, said the deaths have devastated his family, which is demanding Robin Hethorn be kept in prison until the end of the trial.
"I must insist for the safety of my family, friends, and community that you do not release Robin from jail before the conclusion of his trial," Daniel said in a statement read during Friday's court proceedings.
"Our entire family has been under an unbelievable amount of stress over these past five months, fearing that Robin would be released and harm one of us. This giant weight around our necks has finally become the slightest bit lighter with Robin finally being charged."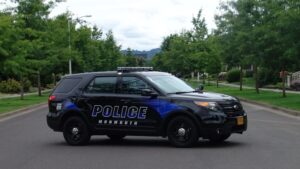 Friday's grand jury indicted Hethorn on charges of second-degree murder, first-degree robbery vehicle theft, first-degree theft, and identity theft relating to his mother's death.
In February, Hethorn was convicted in an unrelated case of strangulation and fourth-degree assault for an attack on a man in 2021.
Court documents questioned his mental fitness to proceed with trial.