Gutiérrez and Pichardo's families feared they were kidnapped when they didn't hear from the couple after Christmas day. Gutierrez Family
An Ohio architect, his fiancée, and two of her relatives who went missing Christmas Day in Mexico have been confirmed dead.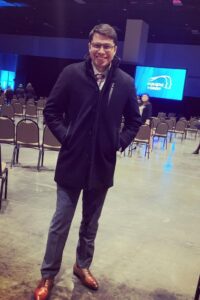 The death of José Gutiérrez, who was in Mexico for the holidays visiting his fiancée Daniela Pichardo, was announced Tuesday by his employer Champlin Architecture in a Facebook post.
"We will all miss him more than words can express," the company wrote.
Last week, local authorities in Mexico found four bodies and a van riddled with bullet holes in the state of Zacatecas, according to local news outlets.
Three of the four bodies were identified as Pichardo, her sister and her cousin. The fourth body, belonging to a man, is believed to be Gutiérrez's remains, Ohio's Fox 19 news station reported.
Investigators are waiting for DNA confirmation before definitively identifying the remains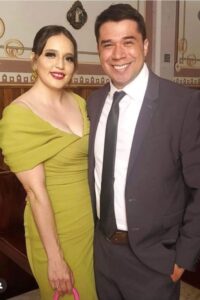 The van had at least a dozen bullet holes, as well as blown tires. It's believed to be the vehicle the foursome had been using to travel around Zacatecas, TV Azteca reported.
The families of both Gutiérrez and Pichardo feared they had been kidnapped after not hearing from either after Christmas day.
Witnesses reported hearing screams of panic and saw the four being pulled into a van.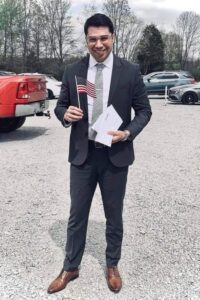 The US Department of State lists Zacatecas on its "do not travel to" advisory for Americans due to past abductions and ongoing violence in the area.
"Violent crime, extortion, and gang activity are widespread in Zacatecas state. US citizens and LPRs [lawful permanent residents] have been victims of kidnapping," the advisory states.
Gutiérrez was born in Mexico before moving to the US. He received his master's degree from the University of Miami and worked for the Cincinnati-based firm Champlin Architecture.
The firm announced that it plans to create a scholarship in his name at his alma mater "in order to honor his impact to our firm and the community."
Gutiérrez and Pichardo were planning to get married this year.