A Michigan man pleaded guilty to murdering, dismembering and eating the body parts of a victim he met on a dating app
.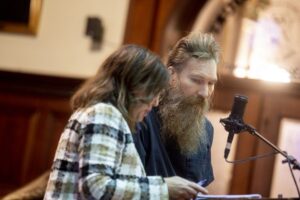 Mark David Latunski, 53, of Shiawassee County, Mich., told a court on Thursday that he met 25-year-old student Kevin Bacon on Grindr, a hookup app for gay, bisexual and transgender men.
BATRA'S BURNING QUESTIONS: Poilievre's plan to call out the media-will it work?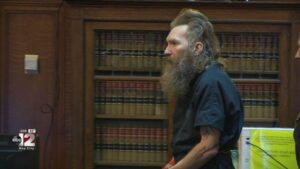 Mark David Latunski, 53, of Shiawassee County, Mich., told a court on Thursday that he met 25-year-old student Kevin Bacon on Grindr, a hookup app for gay, bisexual and transgender men.
He then lured him to his home, where he brutally killed him, WNEM reported.
Latunski admitted to stabbing the victim in the back, hanging Bacon's body from his ankles and cutting his throat.
https://youtu.be/-gtOLoP96rg
Latunski pleaded guilty to mutilation of a body and to open murder, which includes murder in the first and second degree.
He is due back in court on Oct. 18, when it will be decided whether he is guilty of first- or second-degree murder or manslaughter. He faces a possible life sentence, depending on the outcome.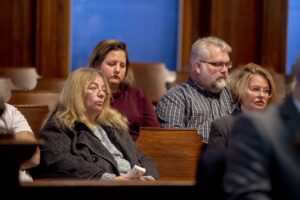 Mary Chartier, Latunski's lawyer, was reportedly against the guilty plea and had hoped to bring forth an insanity defence.
"The law requires that attorneys must follow the objectives of clients found to be legally competent as it relates to decisions, such as pleading guilty, even if the attorneys believe that it is not in the best interests of the client," Chartier said in a statement to WNEM.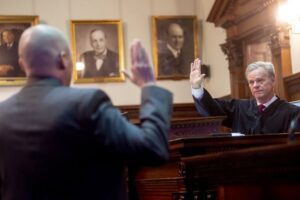 "We will continue to vigorously advocate for Mr. Latunski at the degree hearing and sentencing."
SOME MORE INFO ABOUT THE CASE BELOW FROM ANOTHER SOURCE
Latunski also told officers he didn't plan anything relating to Bacon's death. After officers left the interrogation room, a camera captured Latunski speaking to himself. Among what he said to himself: "I didn't plan it."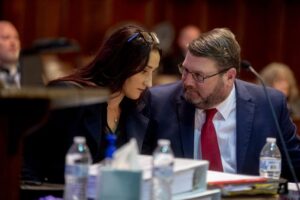 On Dec. 28, 2019, police found Bacon hung from his ankles in the basement of Latunski's home on West Tyrrell Road in Bennington Township.
He had been stabbed, his throat cut and parts of him were eaten, according to testimony heard by four witnesses called by prosecutors over the course of the degree hearing.
The Michigan State Police trooper who first identified Bacon's body in Latunski's basement testified Tuesday, Oct. 18, that after seeing Bacon's body hanging from the ceiling in the basement he retreated from the room, screaming, "Oh my God."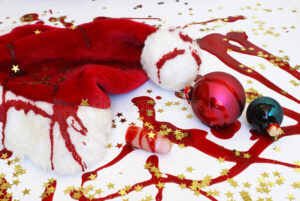 Police visited Latunski's home after he became a person of interest in a missing person report filed about Bacon after he didn't show up for a Christmas breakfast.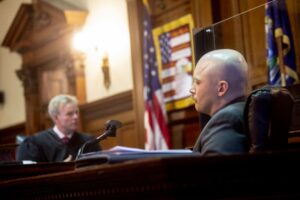 Det. Christine Lutz of the Metro Police Authority of Genesee County testified that she met with Bacon's family as well as his roommate and eventually located Bacon's vehicle parked in the parking lot of the Family Dollar store on Miller Road.
Inside the vehicle, Lutz said she found a grocery bag containing clothing similar to what Bacon was last seen wearing. His keys, identification card and cell phone were also found inside the vehicle.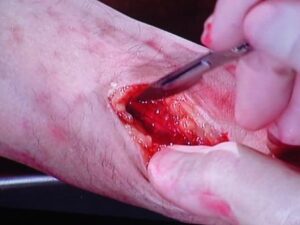 Testimony from Trooper Evan Zapolski indicated that extraction of Latunski's cell phone found more than 50 searches pertaining to knives in the days leading up to Bacon's death.
MSP D/Sgt. James Moore, the officer in charge of the investigation, said that Latunski had searched for several cannibalism-related topics online leading up to the murder.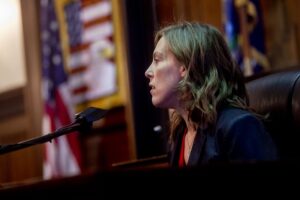 He also testified that Latunski purchased an Esee knife hours prior to meeting Bacon.
Stewart on Tuesday also reviewed a 3.5-hour interrogation of Latunski in which he described sexual acts between he and Bacon as well as the murder.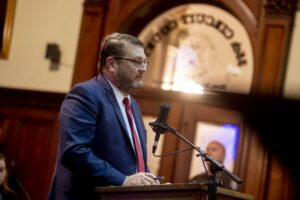 After killing Bacon, Latunski said he hoisted him by his ankles using a pulley system to allow him to "expire quicker."
Latunski will be remanded to an undetermined facility ahead of his sentencing, which is scheduled for Dec. 15.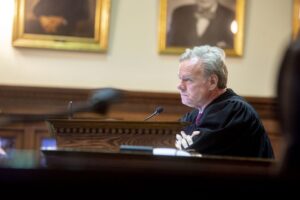 CORUNNA, MI — A Shiawassee County judge has found Mark David Latunski, the man who previously admitted to killing and dismembering 25-year-old Kevin Bacon of Swartz Creek, guilty of first-degree murder.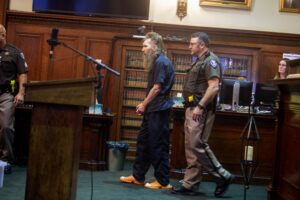 The ruling, issued by Circuit Court Judge Matthew J. Stewart Wednesday, Oct. 19, came following a day and a half of testimony in a rare degree hearing in which Stewart was tasked with determining whether Latunski was guilty of first-degree murder, second-degree murder or manslaughter after previously pleading guilty to open murder.