Gruesome discovery was made while authorities searched for seven missing young people in Jalisco state.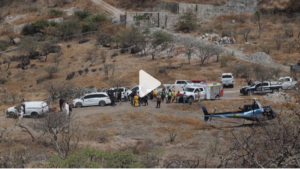 Forensic experts work with several bags of human remains extracted from the bottom of a ravine by a helicopter in Jalisco state, Mexico on May 31, 2023 [Ulises Ruiz/AFP]
At least 45 bags with human remains have been found in a ravine in the western Mexican state of Jalisco during a search for seven young people reported missing last week.
The gruesome discovery was made at the bottom of a 40-metre (120-foot) ravine in the municipality of Zapopan, a suburb of Guadalajara, a large industrial hub.
Forty-five bags with human remains have been extracted that belong to both male and female people," the state prosecutor's office said in a statement on Thursday.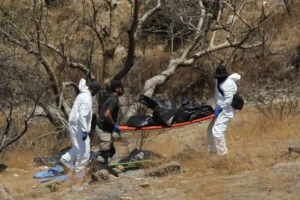 Authorities found the remains during a search for two women and five men, all aged about 30, who had been reported missing in the area since May 20.
The missing person's reports for each of the seven had been made separately on different days, but investigators found that they all worked at the same call centre, which was in the same area as where the human remains were discovered.
Forensic experts have yet to determine the number of victims contained in the bags or their identities.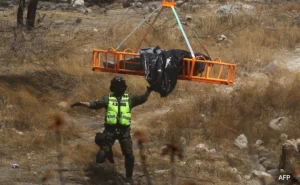 Initial inquiries suggest the call centre could have been involved in illegal activities, and local media reported that the authorities had found marijuana, a cloth and a cleaning rag with apparent blood stains as well as documents on possible commercial activities.
Authorities said that among the human remains found in the bags, some appeared to match characteristics of some of the missing young people.
Firefighters and civil defence are working with a helicopter to recover the remains from the gorge and plan to continue over the coming days.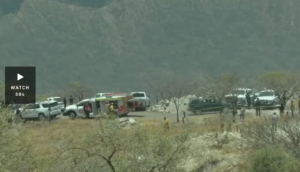 More than 110,000 people have been reported missing throughout Mexico, and Jalisco is the state with the highest number, at 15,000, according to federal government data. There are also thousands of unidentified remains in morgues and cemeteries across the country.
Al Jazeera's Manuel Rapalo, reporting from Mexico City, said the country has seen more violence during the presidency of Andres Manuel Lopez Obrador than any other administration. During his four and a half years as president, more than 40,000 people have been reported missing and some 156,000 people murdered, Rapalo said.
Lopez Obrador said this week that he would support pursuing a peace agreement with cartels in order to stop the bloodshed that has overwhelmed the country, Rapalo added
The president's comments came after an activist searching for her missing brother published an open letter directed at 10 organised crime groups calling for them to stop the practice of forced disappearance.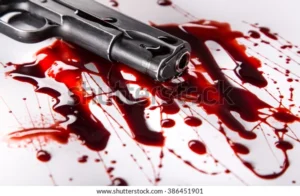 "The crisis of disappeared persons in Mexico is the worst of its kind in Latin America and as the spiral of violence continues to worsen many are wondering if a peace deal between drug cartels and the government really is that radical of an idea," Rapalo said.
"Though Mexico has increased resources for searching for missing persons, the sheer number of disappeared is overwhelming, guaranteeing that without some solution to the crisis the search for loved ones will go on indefinitely," he said.
Juan Salgado, an investigator with the World Justice Project, told Al Jazeera that negotiating with drug cartels is a negotiation with an armed group, and talks with such groups need to be considered in terms of a "complex peace-building strategy".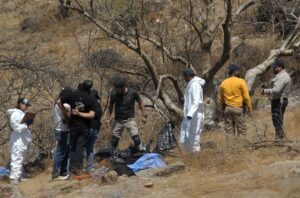 The Jalisco New Generation Cartel operates in the state and is one of the most powerful organised crime groups in Mexico, and is embroiled in disputes with other drug syndicates.