Louisville bank shooter Connor Sturgeon shot his former mentor during the senseless rampage, with the woman describing in haunting detail how she played dead to survive.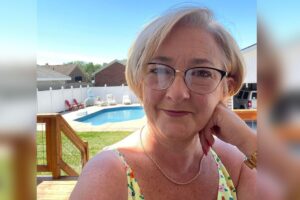 "I felt him shooting me immediately. I just laid down there," Dana Mitchell recounted to CBS News.
"I tried not to breathe a lot. I didn't want to move around. I didn't want him to see me moving or hear me breathing, because I thought he might shoot me again," she added.
Sturgeon then walked out of the conference room at Old National Bank as he continued firing off rounds from his newly purchased AR-15 assault rifle, Mitchell said.
The 25-year-old gunman killed five people and wounded eight others, including a rookie cop who was shot in the head, before he was shot dead by police.
Like many others, Mitchell expressed shock that Sturgeon was capable of carrying out such an atrocity.
"I knew Connor very well. I was his mentor his first year at the bank," she told CBS News.
"He never made me feel like he would have done this. Not in a million years. He was very kind and soft-spoken."
Old National Bank employee Dana Mitchell was wounded in the attack by her colleague Connor Sturgeon, whom she once mentored.Facebook / Dana Mitchell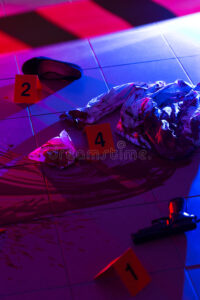 Miraculously, the round from the high-powered weapon did not inflict much damage on the bank employee.
"The bullet went in and out just below the surface," Mitchell told the news outlet. "It was high enough up that it ripped the skin open. It was a wound about 10 inches long. But didn't hit anything important."
She recounted the moment she suddenly saw her former mentee brandishing the weapon.
"When I saw him in the hallway with the gun, I thought, 'Why would he bring that here to show us?' It didn't even register to me he was ready to shoot," Mitchell said.
"Everybody there but one person was in a conference room for a meeting. The only person that was there was in the hallway. I saw him standing in the hallway with a gun and I saw him shoot the person in the hallway. Everyone started running, but we had nowhere to run."
Mitchell said she was still coming to terms with the massacre.
"I never imagined this would happen at my place of work or to me," she said.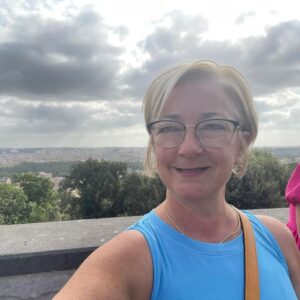 "You see it on TV and it happens to other people but it doesn't happen to people you know. But this is one of those things."
Killed in the rampage were Tommy Elliott, 63, a senior vice president; Jim Tutt, 64, a market executive; Joshua Barrick, 40, another senior vice president; Juliana Farmer, 45, a commercial loan specialist; and Deana Eckert, 57, an executive administrative officer.
Rookie cop Nickolas Wilt, 26, who was shot in the head, has undergone brain surgery and remains in critical but stable condition.  
Fellow officer Cory Galloway was grazed in the shoulder in the final shootout.
As of late Wednesday, Wilt and another patient were still being treated at the University of Louisville Hospital.