Julius Caesar's fair warning
In 75 BCE, a 25-year-old Julius Caesar was reportedly captured by Cilician pirates in the Aegean Sea, who held the young nobleman captive for a ransom of 20 talents. Caesar laughed and told them to raise the amount, which they did, to 50 talents. For 38 days, he reportedly made himself at home among the pirates and treated them like his subordinates, reading them poems and playing their games, all while warning them he would have them crucified once free.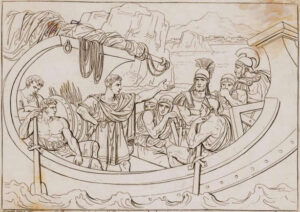 The ransom arrived, Caesar was set free, and the first thing he did was raise a small naval force in Miletus to find the pirates. They were exactly where he'd left them, clearly not believing his threat. Caesar captured them, took back the ransom, and turned them over to the governor Marcus Junius. But when Junius was indecisive about punishment, Caesar finished his revenge by taking the pirates out of prison and crucifying them.