Slain University of Idaho student Xana Kernodle fought back against alleged killer Bryan Kohberger — suffering noticeable defensive wounds on her hands, a report said.
"Xana Kernodle put up a fierce fight when the attacker set upon her, repeatedly grabbing the attacker's knife, so much so that she sustained deep cuts to her fingers and that her fingers were nearly severed," sources close to the investigation told News Nation Thursday.
The sources said Kernodle was the last of the four students to be killed at an off campus home in Moscow on Nov. 13.
Childhood best friends Kaylee Goncalves and Madison Mogen — who were sleeping in the same bed — were killed first, the insiders said.
The noise may have alerted Kernodle and her boyfriend Ethan Chapin, who were on the second floor, to the intruder, the report said.
It appeared Ethan had stepped partly into the hallway where the second-floor attack may have begun, sources told the outlet.
Chapin suffered a slash to the neck and was killed in the doorway of Kernodle's room, the sources said.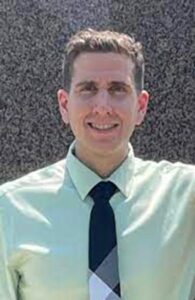 That's when Kohberger allegedly set his sights on Kernodle, who fought to the bitter end.
The new details match statements father Jeffrey Kernodle made shortly after the slayings.
"Bruises, torn by the knife. She's a tough kid. Whatever she wanted to do, she could do it," he said in November.
Two other roommates were in the house, but were not targeted in the brutal attack. One of the women, Dylan Mortensen, told investigators she came face-to-face with a man with "bushy eyebrows" — a distinctive attribute that helped investigators nail him down — before he walked out the door.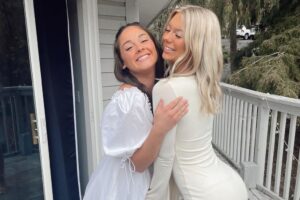 The investigative sources divulged the exclusive details despite a court-mandated gag order preventing anyone involved with the case from speaking to the media or the public.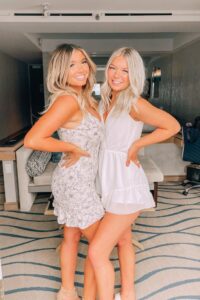 A judge issued the order in January to protect Kohberger's right to a fair trial in the face of a nationally-covered and sensationalized story.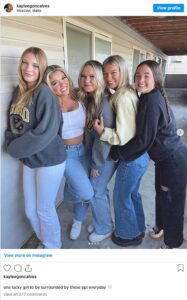 Goncalves' family, who have been outspoken since their daughter's murder, filed an appeal Friday on the order, arguing that it is "facially overbroad and vague."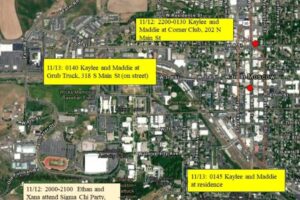 The family argued that they shouldn't be restricted by the order because they are not parties in the case against Kohberger, according to the filing obtained by Fox News.
On Friday, three University of Idaho students said they frequently saw Kohberger milling about the Moscow campus. They said he was a creepy loner who had a habit of staring.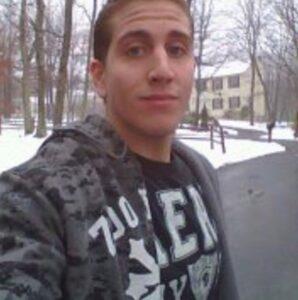 "He wouldn't look away if you caught him staring. Like he wanted you to notice that he was looking at you," one student said.
"He didn't smile, didn't nod, didn't say anything. Just stared."