Gerhard Wagner, allegedly murdered by nephew..
WEALTHY bachelor Gerhard Wagner was murdered by his own nephew over money, police will allege.
For 15 years Gerhard's family has been left with nothing but questions about his baffling disappearance.
Detectives yesterday claimed they finally had answers, dramatically charging his nephew Robert James Wagner with the cold-case murder.
Police will allege the murder of Gerhard — last seen leaving a friend's Brisbane boat workshop on his motorbike in January 1999 — was financially-motivated.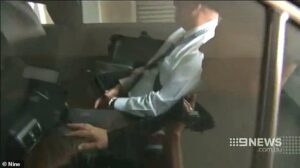 Wagner, barefoot and in a prison-issue brown jumper, was silent in the dock in his brief first appearance in Brisbane Magistrates Court.
Magistrate Anne Thacker read out the charges against the 53-year-old of murder, interfering with a corpse and two counts of stealing.
The arrest follows the offer of a $250,000 reward for information in July and raids on Wagner's home at The Gap in September.
Gerhard had just built his dream yacht, had sold his house and was planning to sail to New Zealand with a friend when he disappeared.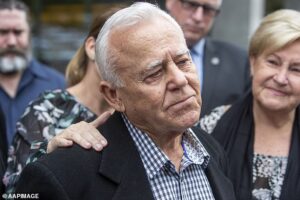 Paul Wagner, Gerhard's brother, yesterday thanked police for doggedly pursuing the case and renewed calls to help find his remains.
"We are grateful to the police. In their tremendous efforts they have been able to get an arrest," he said.
"We hope we can get justice for our brother. It's a first step in a long process. We would like to eventually find his remains so we can give him a burial.
"It's a harrowing time for us. He was a very important member of our family, dearly loved, and we would like to be able to give him the dignity he deserves."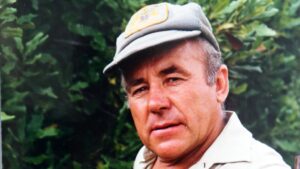 Under Queensland law magistrates cannot grant bail on murder charges, and Wagner was remanded in custody with a new court date set for December 1.
Wagner's lawyer, solicitor Kris Jahnke from Guest Lawyers, said outside court that Wagner would fight the charges.
"My client's provided instructions to defend the allegations and a bail application will be made in the Supreme Court," Mr Jahnke said.
"This has been a fairly large scale investigation which Robert's been a part of. We've been in constant contact with police over a number of weeks."
Detectives from the Homicide Investigation Unit and the Brisbane Region have been investigating the case with the assistance of the Crime and Misconduct Commission.
Homicide squad head, Detective Superintendent Steve Holahan, said police wanted to find Gerhard's remains and urged anyone with information to come forward.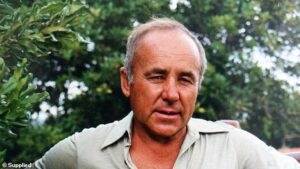 "While I'm confident the arrest will provide some comfort to Gerhard's family, who joined us in appealing for information earlier this year, we are still committed to bringing closure to the family," Supt Steve Holahan said.
"This case highlights the fact police will continue to investigate unsolved crimes regardless of when they were committed.
"I would certainly encourage anyone who has information that could assist us in locating Gerhard's remains, or in fact any unsolved crime, to contact police or Crime Stoppers."
Wagner's 1986 Kawasaki Virago 750 motorcycle has never been located.