Marina Yankina, a Russian defense official, was found dead on Wednesday morning after falling from a window in St. Petersburg, according to local media reports.
The death of the 58-year-old, who headed the Financial Support Department of the Russian Defense Ministry in St. Petersburg's Western Military District, is the latest in a series of mysterious deaths involving prominent Russian figures since President Vladimir Putin's forces invaded Ukraine last February.
Here is a full list of all the Russian officials who have died after falling out of windows since the war began.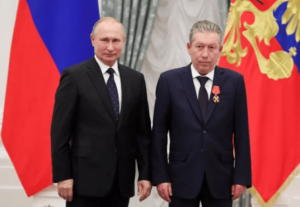 Vladimir Putin and Lukoil Chairman of the Board Ravil Maganov pose for a photo at the Kremlin on November 21, 2019. Maganov was found dead on September 1, 2022, after falling from a hospital window in Moscow.MIKHAIL KLIMENTYEV/SPUTNIK/AFP/GETTY IMAGES
Marina Yankina
Police found Yankina's body on Wednesday under the windows of a high-rise building on Zamshina Street in the Kalininsky district of St. Petersburg.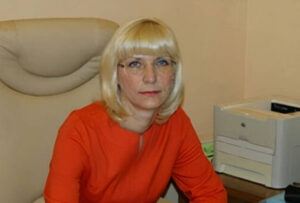 Local news outlet Fontanka reported that, based on preliminary information, she lived in the building where she fell, and that law enforcement agencies haven't ruled out that she took her own life.
The press service of the Western Military District confirmed that she worked with the department.
Russian Telegram channel Mash and other Russian media outlets reported that documents and other items belonging to Yankina were discovered on the 16th floor of the building where she fell.
Yankina previously worked at the Federal Tax Service and served as deputy chairman of the Property Relations Committee of St. Petersburg.
Pavel Antov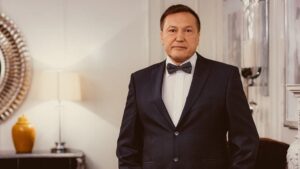 Antov, a Russian politician who once criticized Putin's invasion of Ukraine, was found dead after a fall from a window in India on December 25, 2022
Antov, who was a member of Putin's United Russia party and a wealthy sausage tycoon, was found lying in a pool of blood outside the Hotel Sai International in the district of Rayagada, which is in the southern state of Odisha.
Alexei Idamkin, Russia's consul general in the city of Kolkata, told Tass that Antov, 65, "fell" from a window and that foul play was not suspected.
In June 2022, he reportedly reacted to a Russian missile attack on a residential block in the Shevchenkivskyi district of Kyiv, Ukraine's capital, by writing in a WhatsApp message that it's "extremely difficult to call all this anything but terror," the BBC reported.
The message was then deleted, and Antov wrote on social media that he supported Putin, was a "patriot of my country" and backed the war. He said the message was a misunderstanding and written by someone whose opinion on the "special military operation in Ukraine" he strongly disagreed with.
Ravil Maganov
See above pic with Putin
Ravil Maganov, the chairman of Russian oil giant Lukoil, the country's second-largest oil producer, was found dead on September 1, 2022, after falling from a hospital window in Moscow.
The circumstances surrounding the 67-year-old's fall remain unexplained. He had worked at Lukoil since 1993.
Russia's Interfax news agency reported that he "fell from a window at Central Clinical Hospital" and "died from injuries sustained [in the fall]." It's unclear why Maganov was in the hospital in the first place.
Lukoil's board of directors issued a statement in March 2022 expressing "its deepest concerns about the tragic events in Ukraine."
The statement called for the "soonest possible end to armed conflict" through negotiations.
"Calling for the soonest termination of the armed conflict, we express our sincere empathy for all victims who are affected by this tragedy," the statement said. "We strongly support a lasting ceasefire and a settlement of problems through serious negotiations and diplomacy."
THE ABOVE DO NOT INCLUDE THE MANY DEATHS OF RUSSIAN OFFICIALS SINCE PUTIN