This episode of "Killer Cases" dives deep into the murder case of Teresa Sievers, the doctor beaten to death with a hammer by a hitman hired by her husband. Mark Sievers was found guilty and sentenced to death.
The last time Dr. Teresa Sievers was seen alive in public, she was at Southwest Florida International Airport, returning to work from a family vacation while her husband and two daughters stayed behind.
But Sievers didn't show up at the medical office the next day. A few hours later, a neighbor, sent by Sievers' husband to check in, found her bloody body on the kitchen floor, beaten to death with a hammer.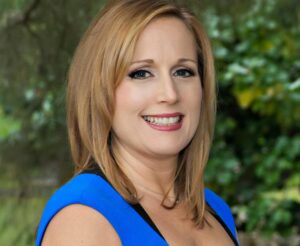 Teresa Sievers
"She's bashed in the back of the head," a panicked Dr. Mark Petrites told a 911 operator in an audiotape that can be heard by viewers on an episode of A&E's Killer Cases that deals with Dr. Sievers' murder.
The Sievers Case Starts Cold as Well
Initially, investigators were stumped. The house hadn't been ransacked, and a safe with more than $40,000 cash in it had gone untouched—suggesting that burglary hadn't been the driving motive behind the bloodshed. But Dr. Sievers' husband Mark Sievers was out of state with their daughters at the time of the murder, thereby also ruling out the possibility of the murder coming from inside the immediate family.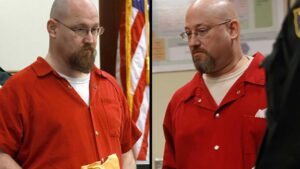 Mirror image: Curtis Wayne Wright, left, and Mark Sievers The News-Press
There were also red herrings early on. Dr. Sievers had been a practitioner of holistic medicine, and online conspiracy theorists noted that two other Florida-based holistic doctors had also been murdered that month, leading to local media speculation about the possibility of a holistic medicine serial killer. Investigators dutifully followed that lead, but quickly hit a dead end.
 "There was absolutely no trace evidence," prosecutor Cynthia Ross told Killer Cases. "This was almost the perfect crime."
Killers Captured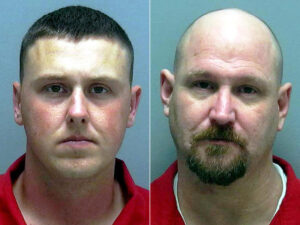 Jimmy Ray Rodgers, left, and Curtis Wayne Wright Lee County Sheriff's Office
Two weeks into their investigation, detectives caught a break. A tipster in Missouri called investigators to report that Curtis Wayne Wright, a career criminal with a lengthy rap sheet, had confessed the crime to him or her. Investigators homed in on Wright and soon thereafter expanded the investigation to a second suspect: Jimmy Ray Rodgers, also a career criminal.
When initially questioned, both men denied involvement, but detectives gathered GPS data from a rental car the men had borrowed, which allowed them to prove that the pair had driven from Missouri to Bonita Springs immediately before the crime. Their case was further strengthened by surveillance video taken at a Florida Walmart, which showed the men purchasing several suspicious items, including black towels, black shoes and a lock-picking kit.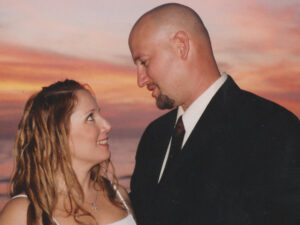 Teresa and Mark Sievers on their wedding day Bonnie Sievers
Investigators later spoke with Rodgers' girlfriend, Taylor Shomaker, who told them Rodgers had confessed the murder to her. She took them to a spot where Rodgers had disposed of bloody clothing from the crime scene.
Jimmy Ray Rodgers was convicted of second-degree murder and sentenced to life.
Curtis Wayne Wright pleaded guilty to second-degree murder and got 25 years, a lesser sentence because he was willing to rat out the mastermind behind the massacre.
According to Wright, the homicide had been orchestrated by his high school best friend—Dr. Sievers's husband, Mark.
Mark Sievers Is Implicated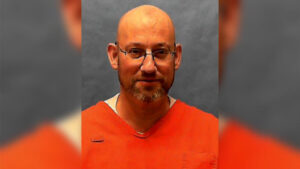 Detectives were not surprised when evidence began mounting against Mark Sievers. During Sievers' interrogation, his grief had come across as overplayed.
"We've met a lot of people who have lost a loved one, and he seemed fake," Lieutenant David Lebid told Killer Cases. "I saw a lot of simulated favor. It didn't seem real."
According to Wright's testimony, Sievers recruited the two men to kill his wife, motivated by marriage problems and a fear of losing custody of his two daughters.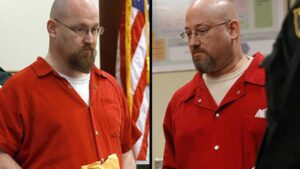 Sievers' attorney attempted to convince the jury that Wright—the prosecution's key witness—was an unreliable source of information, given that he himself was a murderer who had already admitted to lying to authorities earlier in the investigation.
But prosecutors presented other evidence at Sievers' trial. Cell phone data indicated that Sievers and Wright had communicated via burner phones (i.e. disposable cell phones) in the weeks leading up to Dr. Sievers' death, and Wright's phone had pinged near the Sievers' home on the morning of Dr. Sievers' murder.
Ultimately, the jury was convinced by the prosecution's version of events: After just four hours of deliberation, they convicted Sievers of first-degree murder and conspiracy to commit murder.
Justice Served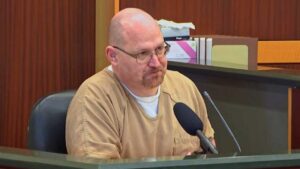 The jury that convicted Mark Sievers recommended that he be given the death penalty for his crimes, but Lee County Judge Bruce Kyle had final authority over the sentence.
His decision was complicated by the plea of one of Sievers' daughters, who wrote and asked that the court show mercy on her father. Having already lost her mother, the young girl argued that losing her father's life as well would be unbearable, according to Killer Cases.
At his sentencing hearing, Sievers read from a prepared statement, in which he maintained his innocence and emotionally pleaded for his life along similar lines.
"Our girls have tragically lost their mommy, and now they're about to lose their daddy as well. Therefore, I respectfully ask the court for life, as not to compound their loss and suffering," Sievers said.
Judge Kyle was unmoved and sentenced him to death on January 3, 2020.
"I judge people's actions. I don't judge people's souls," Kyle said. "And if I'm wrong, hopefully, God will have mercy on both of us.
Where Is Mark Sievers Now?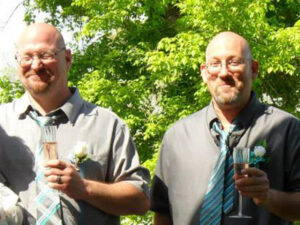 Look-alike friends Curtis Wayne Wright, left, and Mark Sievers. Facebook
Sievers' attorneys filed a notice of appeal on February 10, 2020. Mark Sievers is currently on death row at Florida State Prison in Raiford, Florida.
On October 5, 2021, oral arguments were heard in Mark Sievers' appeal. His lawyers are asking for a new trial. Sievers' attorney Kary Kinney argued, among other things, that the state missed a deadline to add aggravating factors to their murder case which would have removed the death penalty from the case.