A "demonic" MS-13 gang member robbed and dismembered an Uber Eats driver in Florida for no apparent reason last week, police said Tuesday.
Oscar Solis, 30, who moved to the Sunshine State in January after being sprung on parole from Indiana, allegedly "yanked" Randall Cooke, 59, into his home on April 19 and butchered him, according to Pasco County Sheriff Chris Nocco.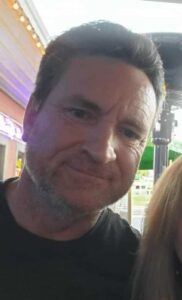 Cooke was making his final delivery of the night and the last thing he texted his wife was to tell her he would be home soon before his brutal murder.
"He was just a guy trying to make a living for his family," Nocco said at a press conference, calling the murder "demonic."
When her ensuing texts went unanswered, Cooke's wife contacted police and reported him missing later that night.
Investigators contacted Uber Eats, which relayed his final recorded location that night as a residential street address in Holiday.
Deputies canvassed the house the day after Cooke's disappearance, but no one answered the door, and there was nothing suspicious about the scene, Nocco said.
They returned the following day, on April 21, and were able to make contact with an occupant of the home, who provided them with surveillance footage from the preceding days.
Nocco said Cooke could be seen on the porch of the home the night of April 19 with the food order.
The video then showed a resident of the home, Oscar Solis, and another person carrying trash bags around the side of the residence the following day.
"Unfortunately, what we found inside some of those trash bags were human remains," Nocco said.
Solis — a 315 lb. strip club security guard, according to an affadavit — was immediately picked up and charged with failing to register in Pasco County as a felon before investigators gathered enough evidence to charge him with murder.
Police say the two men didn't seem to know each other and have so far been unable to establish Solis' motive.
"I kept asking what's the connection? This was absolutely a horrific crime … But at the same time, we couldn't answer the question: 'Why?'" Said Nocco.
"All that appears is there was a gentleman who was working, he was doing his last delivery for the night, and this person killed him."
The repeat felon, whose rap sheet includes battery, resisting arrest and a charge for stabbing a fellow inmate in prison, was paroled just months ago after serving four years in Indiana for assault and burglary. Solis was affiliated with MS-13 in Indiana, Nocco said.
"You're talking about a violent individual that Indiana released and sent down to Florida," he added angrily. "They released him on parole. Unfortunately, now we have a hardworking guy, a loving husband, who is no longer with us because this violent individual killed him."
Officials said Solis moved to Florida to live near his father, who moved out of the home once Solis arrived after he was paroled.
The unsuspecting father, Nocco said, placed the delivery order that eventually led to Cooke's murder.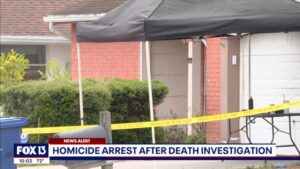 A GoFundMe page for Cooke states that he had two stepdaughters and was his household's primary breadwinner.
"The person that took the life of someone so giving and a heart of gold," the page said, alongside a picture of Solis. "This is the guy that killed Randall. Please pray they get justice for Randall and he gets life in prison so he can suffer."
Nocco said the Cooke's "soulmate" wife — who frantically texted her husband after his disappearance — was inconsolable.
"She did everything she could," Nocco said of Cooke's shattered wife. "Evil just came."