The US military has shot down the Chinese spy balloon that has floated across North America for the past week — with US Secretary of Defense Lloyd Austin slamming the device as an "unacceptable violation of our sovereignty."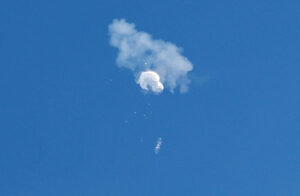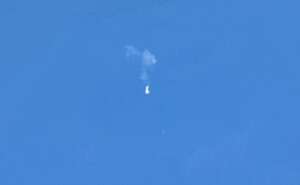 Fox News video showed the deflated white balloon dropping down into the Atlantic Ocean, 10 miles below, shortly after the craft cleared the South Carolina coast near Myrtle Beach Saturday afternoon.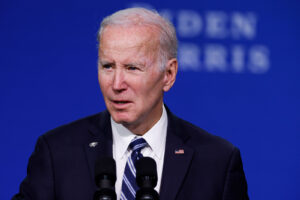 "I ordered the Pentagon to shoot it down on Wednesday as soon as possible without doing damage to anyone on the ground. They decided that the best time to do that was when it got over water," President Biden told reporters as he stepped off Air Force One in Maryland, en route to Camp David, adding "They successfully took it down and I want to compliment our aviators who did it."
The massive spy balloon was believed to be the size of about three buses.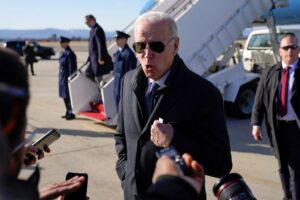 "In accordance with the President's direction, the Department of Defense developed options to take down the balloon safely over our territorial waters, while closely monitoring its path and intelligence collection activities,"  Austin said in a statement.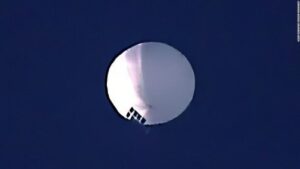 Anticipation for a takedown of the spy balloon came Saturday afternoon as the Federal Aviation Administration closed the air space in the Carolinas and shut down three regional airports. Operations at Charleston, Myrtle Beach and Wilmington were paused Saturday afternoon and the facilities were reopened after the spy balloon was destroyed.
Earlier Saturday, President Biden had told reporters, "We're gonna take care of it," when asked about the spy balloon.
White balloon similar to the one seen flying across US has been spotted over Latin America this week
From CNN's Jonny Hallam, Sharif Paget and Caroll Alvarado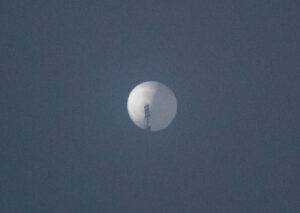 An airborne vehicle similar to the suspected Chinese surveillance balloon seen flying over the United States has been spotted in at least two Latin American countries this week.
CNN is aware of at least half a dozen eyewitnesses in Latin America who have reported seeing the white balloon, sharing video and images on social media of its flight over Costa Rica and Colombia. CNN is unable to confirm if the images show a Chinese surveillance balloon.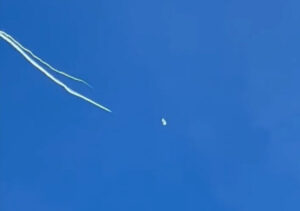 Colombian media are reporting sightings of a balloon flying at about 70,000 feet over the South American country's airspace, citing the Colombian military.
There have also been reports that there was a balloon seen flying over Costa Rica, which could be the same one as seen in Colombia.
Neither the Colombian government nor Costa Rica have issued any confirmation or official statement so far regarding any sightings
.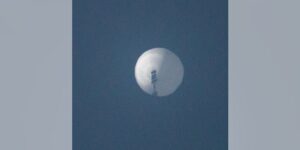 On Friday evening, Pentagon spokesman Brig. Gen. Pat Ryder said that "we are seeing reports of a balloon transiting Latin America. We now assess it is another Chinese surveillance balloon," without specifying the balloon's exact location.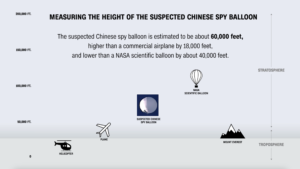 Esteban Carranza, a lawyer from Costa Rica, posted a video of the balloon on Twitter Thursday, saying that "the same type of balloon spotted in the US was visible all day in the Costa Rican sky."
Carranza told CNN that he filmed the white balloon flying above the Costa Rican capital of San José. CNN geolocated the video to Escazú Village, a shopping mall at San José.