The questionable decision by a Bronx judge to free a man who allegedly strangled his 15-year-old stepson to death was the latest in a series of controversial rulings by the notoriously soft-on-crime magistrate.
Criminal Court Judge Naita A. Semaj, who won a 14-year term on the bench in November 2021, has been notorious for letting alleged killers loose on the streets and has even drawn a rebuke from Mayor Eric Adams for going easy on a teen accused of shooting a cop.
In February 2022, Semaj cut loose two teenage criminals – including one charged with murder – over the objection of the Bronx District Attorney's Office.
Prosecutors wanted the two 17-year-old boys held on bail before their trials.
One of the teens was Braulio Garcia, who was arrested for the death of a good Samaritan who jumped onto subway tracks to save another man. The other was Sharif Mitchell, who was arrested for attempted murder, among other things.
But Judge Semaj let them both walk, one on his own recognizance and the other on supervised release.
"Crime will never go down with judges like this," a Bronx cop lamented to The Post afterward.
Judge Naita A. Semaj has come under fire for cutting loose violent teens since her tenure began in 2022.LSemaj/Twitter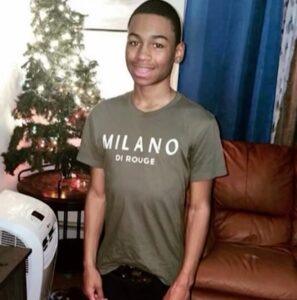 A month later, the judge ruled on the case of teen rapper Camrin Williams, who was arrested when a scuffle with Officer Kaseem Pennant turned violent and ended with the officer being shot.
Semaj said the NYPD officers' account of what sparked a scuffle didn't match up with the evidence.
Police had no reason to search the 16-year-old, known as "C Blu," she said in a scathing opinion. And it wasn't clear if he'd pulled the trigger.
She said the case should be handled in family court.
Adams, meanwhile, blamed the teen, and said the officer got shot because "that young man had an illegal gun for the second time."
The charges against Williams, a reputed gangbanger, were eventually dropped. He was busted by cops again in September 2022 for carrying a loaded gun.
And in April 2022, Semaj enraged the family of 21-year-old Saikou Koma when she cut loose his alleged killer, Bronx gangbanger Steven Mendez.
Mendez, 17, was out on probation when he allegedly shot Koma, an innocent college student, during a botched gang hit in Fordham Heights. Semaj dismissed the indictment, saying detectives' "problematic" testimony during grand jury proceedings didn't give Mendez a fair shot.
"The judge believes my son's life means nothing," Koma's mother, Haja Kaira, said afterward. "This is why they will keep killing because they know there are no consequences."
At the time, former Manhattan prosecutor-turned-criminal defense attorney Mark Bederow called the decision "stunning" and "virtually unprecedented."
A product of St. John's University's law school, Semaj is a former foster care agency caseworker and civil court judge.
She was meant to replace Acting Supreme Court Justice Denis Boyle, who critics also said was too lenient when dealing with violent teens.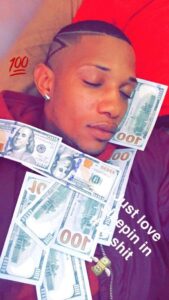 In this week's case, Semaj released 28-year-old Tyresse Minter without bail after he allegedly choked his 15-year-old stepson to death inside their Westchester Square apartment on Jan. 23.
Minter was indicted last week for criminally negligent homicide and manslaughter. But Semaj freed him without bail in return for Minter's admittance that he choked young Corde Scott.Below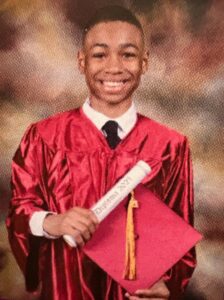 Even Bronx prosecutors asked that he be held without bail – and his public defender asked for a $10,000 bail.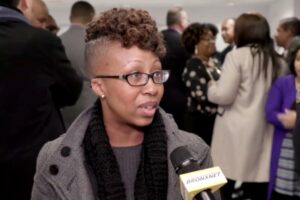 "I couldn't believe what the judge was saying," Karen Glenn, the deceased boy's 35-year-old mother, told The Post on Thursday. "I got so upset, I walked out of the courtroom."
Minter was suddenly rearrested Thursday after Gov. Kathy Hochul said he violated his parole.
Some called for the judge to step down Thursday.
"Semaj needs to be reassigned to an administrative position where she can no longer release these monsters," said Jennifer Harrison, founder of the political action committee Victims Rights NY. "She needs to be removed from the bench."
But if the judge doesn't leave of her own accord, removing her could be difficult.
Minter was released on bail before being rearrested.Tyrese Minter.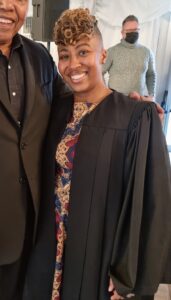 The New York State Commission on Judicial Conduct would have to recommend her removal, sources said. And a court of appeals would have to vote on it.
The commission declined to comment Thursday on Semaj, or what the process would be to remove her.
Assemblyman Michael Benedetto, who represents the neighborhood where Minter allegedly killed the boy, also declined to comment.
"These issues are being discussed in Albany right now," he said.