The husband of Ana Walshe has been charged with murder over her disappearance, Massachusetts officials announced Tuesday.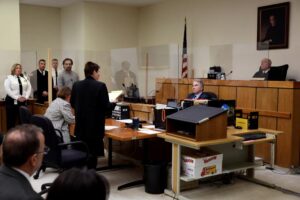 Brian Walshe was already in jail on charges of hindering the police investigation into his missing wife when he was handed a further arrest warrant for murder, Norfolk District Attorney Michael W. Morrissey confirmed in a statement.
He will be transferred to the Quincy District Court for arraignment, set to take place January 18.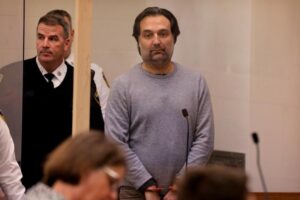 Evidence has been mounting since Brian, 47, told police he last saw his wife alive in the early hours of Jan. 1, when he claims she left their Cohasset home for a "work emergency."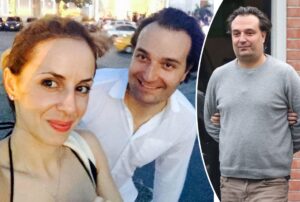 Ana, 39, who commuted between Massachusetts and Washington, DC, for her job with property developer Tishman Speyer, has not been seen since.
Despite reports that she was headed on a work trip, there are no records of her getting in a rideshare or boarding a plane at Boston Logan International Airport.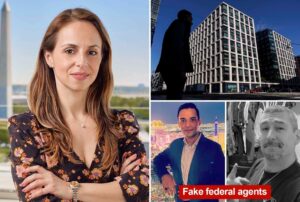 The mom of three was reported missing by her employer around noon Jan. 4, whereas police blotters show Brian did not call to report her missing until later that same day — three days after he claimed to have last seen her.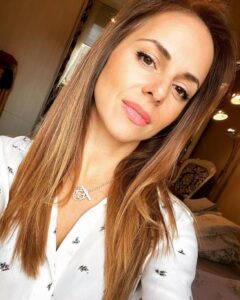 Brian, already under house arrest with an ankle monitor after pleading guilty to federal fraud charges in 2021, was taken into custody on Jan. 8 on a charge of misleading investigators.
In court, prosecutors alleged the Boston native had deceived police by trying to conceal his whereabouts in the days after Ana was last seen. In addition to seemingly lying about running errands for his elderly mother on the afternoon of Jan. 1, Brian failed to disclose a Jan. 2 trip to Home Depot, where he was caught on camera buying $450 of cleaning supplies.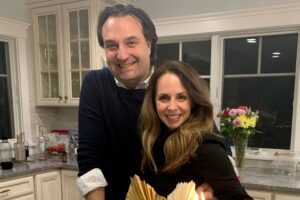 Prosecutors also announced a search of the family's home had uncovered blood and a damaged knife in the basement.
A subsequent search of Brian's mother's house and a nearby waste facility saw items including a hacksaw, hatchet and carpet taken as evidence by officers.
Sources close to the investigation also claimed a search of Brian's phone had found he had Googled "how to dispose of a 115-pound woman's body" in the days after Ana went missing.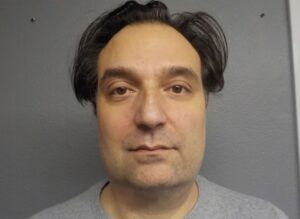 Ahead of his arraignment on the murder charge, it is unclear if investigators have discovered Ana's body or are relying on other evidence.
The dramatic events of the past few weeks have been a stark contrast to Ana and Brian's outwardly idyllic life. The couple, who married in her native Serbia in 2015, were frequently pictured smiling with friends or alongside their three sons, ages 2 through 6.
The first dent in the family's charmed exterior appeared in 2018, when Brian was arrested for trying to sell a bogus Andy Warhol painting online.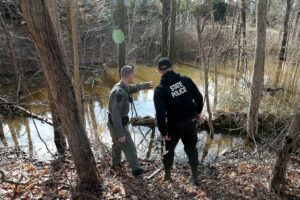 Even amid the legal trouble, however, the couple appeared happy. Last June, Ana, her mother and her sister all wrote glowing letters to a judge about Brian's personal progress.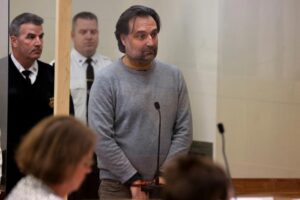 After Ana's disappearance, however, friends of the couple recalled signs that trouble was brewing.
Mike and Mandi Silva, former tenants of the Walshes, told The Post last week about Ana's mysterious rush to dump her Massachusetts assets, and her shocking reaction when they confronted her last month.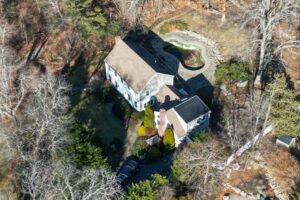 "It was like a whole other Ana," Mandi said of the typically composed career woman's meltdown.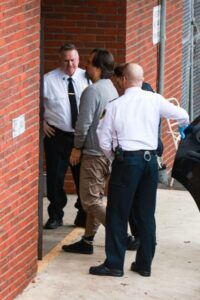 A police report filed in Washington, DC, in 2014 also alleged that Ana claimed Brian threatened to kill her and her friends during a heated phone call.
Ana did not cooperate further after making the statement, and Brian was never charged.
"It paints the history that we were looking for to see what was going on in that relationship," former Boston Police Chief Dan Linskey told Boston 25 of the alleged threat.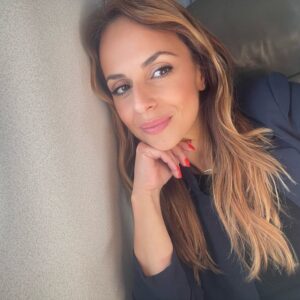 "All relationships have tensions, right? People argue and fight and disagree. But when you've gone to authorities because you feel that your physical safety and the physical safety of your friends are in danger to make a formal report, that's a different standard."