A nine-year-old boy died after being 'repeatedly beaten' and plunged in cold water by his mum and soon-to-be stepdad, a court has heard.
Alfie Steele was found unconscious and 'cold to the touch' with 50 injuries all over his body at the family home in Droitwich, Worcester, last February, jurors were told. He later died in hospital.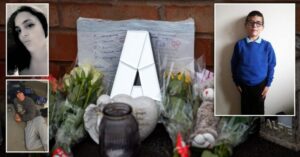 Carla Scott, 35, and her fiancé Dirk Howell are accused of murdering the boy as months of violent and 'sinister' punishments climaxed in a barrage of beatings over several days.
Prosecutors say the pair regularly hit Alfie with 'belts, or a slider, like a heavy-duty flip flop', and 'both thought it was acceptable'.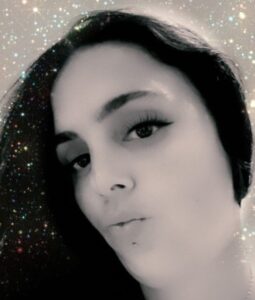 Other punishments allegedly included 'dunking' him 'in cold baths while naked', and forcing him to 'stand outside, in the middle of the night and have cold water' thrown over him.
Alfie's injuries – said to have included broken skin on his face caused by 'direct pressure' – left him 'susceptible to drowning while unconscious', Coventry Crown Court heard.
Jurors were told he was discovered after his mum called 999 claiming her son had 'fallen asleep in the bath', 'gone under the surface' and 'was not breathing'.
When police officers arrived moments later, she added that the boy had previously 'hit his head'.
Opening the case, Michelle Heeley KC said: 'Police noted that Alfie was lifeless already, he was not breathing and he was cold to the touch, so already cold, just six minutes after that 999 call.
Asked how long it had been since she found Alfie, Scott first replied 'about an hour ago', but later said 'it was 10 minutes ago', Ms Heeley added.
Alfie's mum also told police she had last seen her partner 'a couple of days ago', but an officer saw him 'by chance' in a nearby street six minutes after the 999 call, the court heard.
Ms Heeley continued: 'CCTV footage recovered from houses around the area showed Howell going from Vashon Drive to Droitwich railway station, where he was seen running, not away from the trains, but towards them.
'In fact he tried to open the door of a stationary train, but at that stage police officers who were by now looking for him, arrested him.
'There is no dispute he tried to hide the fact he had been at the house at the time Alfie died and Carla Scott lied to help him.
'What were they both trying to hide at that point? Their guilt. They knew what they had done and Dirk Howell's first instinct was to run.'
Howell, from Birmingham, previously admitted cruelty offences against other children before the trial, but denies murder, manslaughter, cruelty or causing or allowing the death of Alfie.
Scott, of Vashon Drive, Droitwich, also denies murder, manslaughter, causing or allowing the death of Alfie and child cruelty offences against her son and other children.
The trial continues.