New video shows Vladimir Putin looking bloated and awkwardly gripping a table for support — heightening suspicions that the warmongering president is seriously ill.
The footage released by the Kremlin Thursday shows Putin, 69, tightly gripping the table with his right hand as soon as he sits down — then keeping it there throughout the nearly 12-minute clip.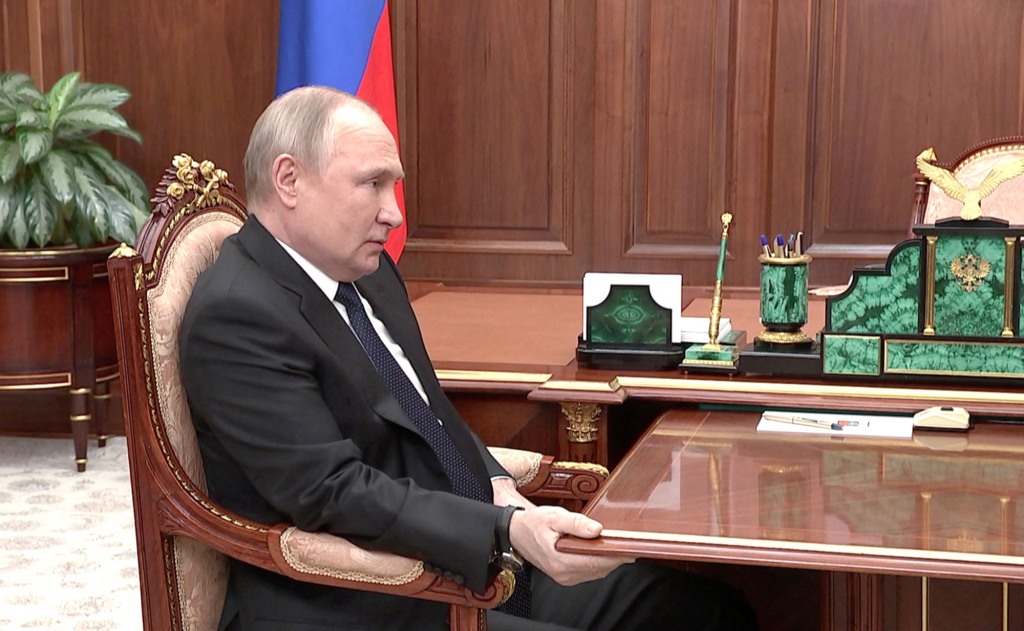 Putin sits with hunched shoulders and regularly fidgets and taps his toes during a meeting with his defense minister, Sergei Shoigu, to discuss the fate of the besieged Ukrainian city of Mariupol.
The clip shows Putin and his key adviser "both depressed & seemingly in bad health," tweeted Anders Aslund, a Swedish economist who was previously an adviser to Russia.
Shoigu is also rumored to be suffering health woes.
Former UK politician Louise Mensch said the footage appeared to back earlier reports that "Vladimir Putin has Parkinson's disease."
"Here you can see him gripping the table so that his shaking hand is not visible but he cannot stop his foot from tapping," she wrote.