At least 42 people were found dead Monday inside a tractor-trailer on a Texas roadway, according to local outlets.
The bodies were discovered inside the 18-wheeler on Quintana Road in San Antonio and 16 survivors were rushed to area hospitals in varying conditions, KSAT reported, citing multiple police sources.
Local journalists near the scene reported spotting yellow tarps near the back of the open truck, as well as a large "mass casualty – evacuation" ambulance rushing by and dozens of officers from the San Antonio Police Department, Homeland Security and Border Patrol on the scene.
The tractor-trailer was abandoned in a remote area near railroad tracks and the driver remains at large, according to the New York Times.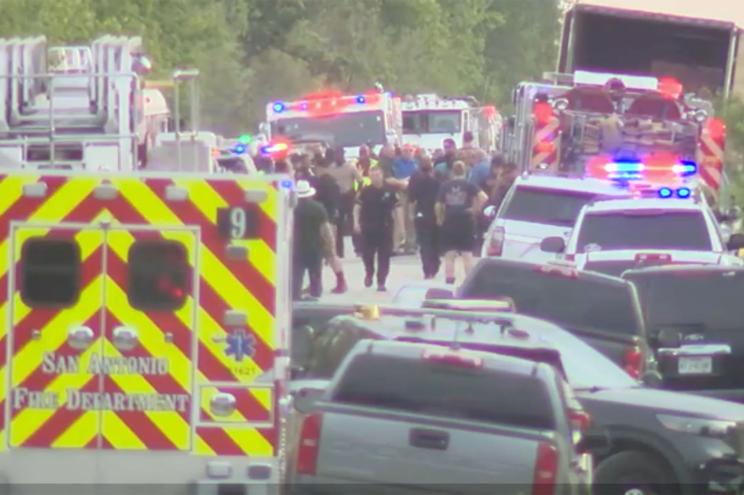 Officers and first responders were walking the train tracks with thermal imaging cameras to find any possible survivors and the driver, KSAT reported. 
Sixteen others were taken to area hospitals in varying conditions.
It is believed the deceased are undocumented migrants.KSAT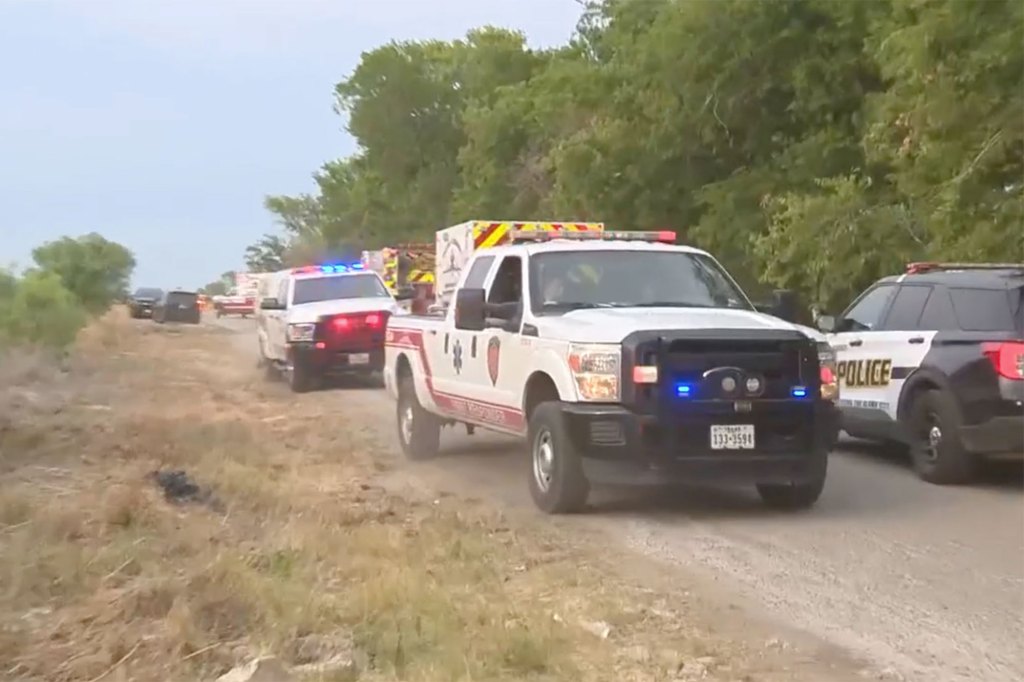 The deceased are believed to all have been undocumented migrants who crossed into the US illegally, according to the Times.
Officers are investigating how the 42 people died. Temperatures in San Antonio reached a high of 103 degrees amid an ongoing heat wave.