A fellow tech worker was arrested Thursday in the slaying of Cash App founder Bob Lee on the streets of San Francisco.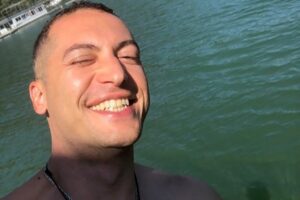 Nima Momeni was arrested for the murder of Cash App founder Bob Lee in San Francisco.
The dad of two, 43, was stabbed just after 2:30 a.m. April 4 in the ritzy neighborhood of Rincon Hill.
Nima Momeni, 38, was arrested and charged with murder, police said.
"We can confirm that Mr. Lee and Mr. Momeni knew each other," SFPD Chief William Scott said in a Thursday press conference but refused to go into any more detail.
Momeni, boss of a company called Expand IT, is said to have been driving through the city with Lee when they had some kind of confrontation, which resulted in the tech mogul exiting the vehicle.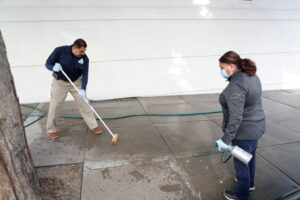 Their altercation continued and Lee was fatally stabbed by Momeni on a quiet street, according to news site Mission Local, citing police sources.
Scott would not disclose if the knife used in the murder was recovered by investigators, as reported by Mission Local, who claimed cops had found it at the scene.
How the two had met and ended up in a car together or a motive for the apparent murder remains unknown.
Tragic security video — which has not been publicly released — shows the dying entrepreneur walking up to a car with its hazards flashing and lifting his shirt to the driver to show he was severely injured
Lee, a father of two, called 911 himself after being stabbed.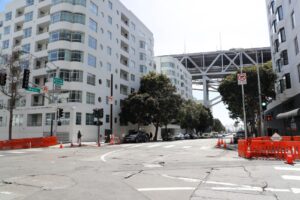 The car drove off without helping and Lee collapsed to the ground in the footage, according to various local outlets who had viewed the video.
It is not clear if the red car Lee approached in the video was the one driven by the suspect or another passing vehicle.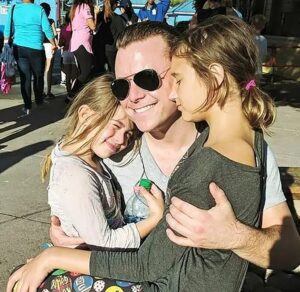 Lee, who has two young daughters, called 911 himself, telling them he'd been stabbed and needed help. By the time cops arrived, he was unconscious and later succumbed to his injuries from the slashing at the hospital.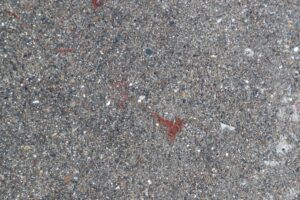 Momeni is scheduled to appear in court Friday for an arraignment and faces a maximum sentence of 26 years to life in prison if he's convicted on all of the charges, prosecutors said.
Lee's estranged wife, Krista, spoke publicly for the first time since his death, telling Oakland station KTVU Fox2 she was perplexed as to why Momeni would kill her husband.
"This is the first step toward justice," Krista Lee, 38, added to the station.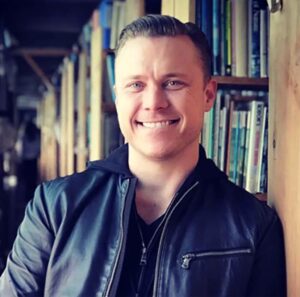 Sam Singer, who owns a PR firm right next door to Momeni's loft, told The Post a large number of police from both San Francisco and Emeryville were there to arrest the alleged killer and used a bullhorn to call for him.
"He was a very nice guy and everyone is in shock that he's accused of this murder," Singer told The Post. "He had a very nice pool table, gourmet food, and a very high-end speaker system. There was a lot of technology in his workspace. He handed me his business card and said, 'Hey, if you ever need IT help, give me a ring.'"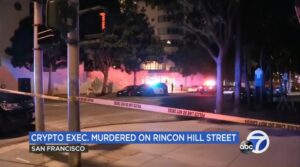 On April 3, about 24 hours before Lee was killed, a woman was seen inside the building yelling out for Momeni, the neighbor recalled.
"Apparently, she banged on another door looking for him. It was raised by the security committee in the building because there was a question on why there was a woman there in the wee hours of the morning yelling for Nima and how did she get into a secure building," Singer said.
District Attorney Brooke Jenkins said she is filing a motion to hold Momeni without bail due to "obvious and severe public safety risks."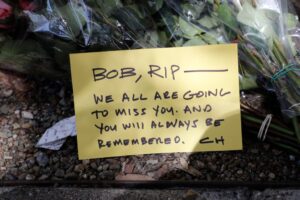 A friend of Lee said the tech mogul, who had most recently worked for cryptocurrency startup MobileCoin, recently moved to Miami because he felt San Francisco was "deteriorating".
"He was in the 'good' part of the city and appeared to have been targeted in a random mugging/attack," his friend, mixed martial arts champion Jake Shields, tweeted shortly after the murder.
However, police were hesitant to give a description of any suspect or details of their investigation following the slaying.
San Francisco Mayor London Breed told ABC News of the case this week: "When some of the facts … come out, people are going to be surprised," while also cautioning against "people jumping to conclusions" in cases such as this because the city has high-crime areas and struggles with a large homeless population.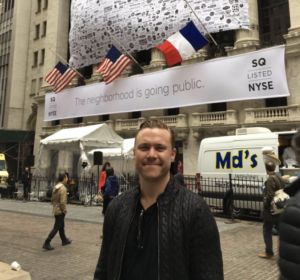 At the press conference announcing Momeni's arrest, Scott insisted the murder "is not about San Francisco," implying it was purely interpersonal, and pushed back against narratives that Lee's murder serves as proof the city is dangerous.
"Research shows that most people who commit homicide know the people they kill," he said.
Rick Lee penned a heartbreaking tribute to his son on Facebook, calling him his "best friend."
"Bob would give you the shirt off his back," the grieving dad wrote. "He would never look down on anyone and adhered to a strict no-judgment philosophy."