A video obtained by The Post shows an accused illegal migrant smuggler being chased by cops and driving over 100 mph before crashing into an innocent grandmother and granddaughter's vehicle, killing them both, the victims' family told The Post.
In the video which was posted to Facebook before being taken down, alleged trafficker Rassian Natery Comer, 22, can be seen driving and bopping his head to hip-hop music.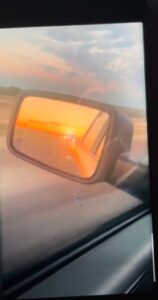 The Louisiana native later reverses the camera angle to show a police vehicle with lights flashing chasing him March 13.
He then pans over the dashboard — revealing he's traveling at 105 mph.
Meanwhile, men speaking in Spanish can be heard in the truck with Comer.
There were 11 illegal migrants in the truck, according to cops, and two of whom were also killed in the collision.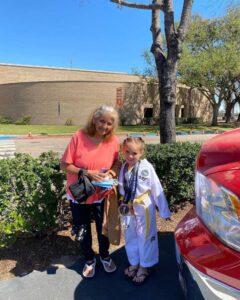 Not shown in the video is the moment authorities claim Comer ran a red light and slammed into a truck carrying granny Maria Alvarez Tambunga, 71, and her granddaughter, Emilia Tambunga, 7.
The two were on their way to get ice cream when both were killed.
As well as the two migrants who were killed in Comer's vehicle, others were badly injured in the Ozona, Texas crash.
Comer has been charged with felony smuggling of persons causing serious bodily injury or death, the Texas Department of Public Safety confirmed.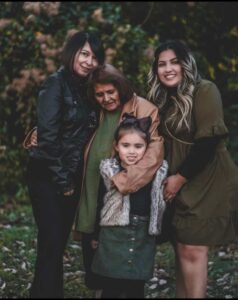 Elisa Tambunga, daughter and mother of the victims, learned about the video when it was sent to her the day she buried her loved ones.
"There's no words — I was disgusted, I was devastated," Tambunga told The Post.
"I'm angry with him as the murderer, the driver, for being so nonchalant and casually recording himself minutes before — not thinking about anybody but himself," she charged
Investigators have not revealed how fast Comer was driving when he collided with Tambunga's family members, but the crash caused horrific injuries.
"The entire right side of my daughter's skull was caved in, her jaw was readjusted," she recalled, describing their bodies at the funeral home.
"There was blood everywhere."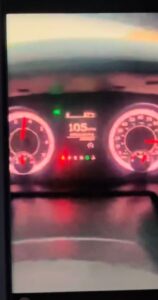 While crashes and rollovers involving illegal immigrants are common in Texas, uninvolved bystanders are rarely hurt or killed.
The death of the beloved grandmother and the second-grader rattled the town of 17,000 — most of whom turned out for the funerals.
"We're 130 miles from the border," Tambunga explained.
"There have been other cases of human smuggling, but there has not been a case like this that has ended in a tragedy."
The town of Ozona, Texas was rocked by the death of the beloved duo.Facebook/Elisa Tambunga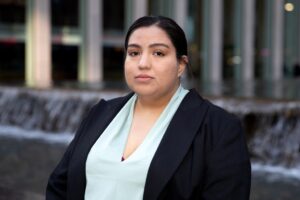 "I think people are scared and concerned. This is hitting home.
"This could happen to anyone."
The grieving mom, who has now buried her only child, blames elected officials from federal, state and local levels, for not securing the border.
"I'm angry at the [Biden] administration for constantly feuding and not having the leadership — not being the people who we elect," she charged.
"We elected them to have strong leadership and instead they're feuding like kids on a playground over the lives of us — the American citizens who they're supposed to be protecting."
Maria Tambunga and Emilia Tambunga were hit by the vehicle.Facebook/Elisa Tambunga
She said her only comfort was knowing her mom and her daughter — inseparable in life — are together in death.
"They always wanted to be together. They had a bond that honestly, none of us could ever really fully explain. I felt that no matter what, she was going to be safe with my mom."