It was the horrific blast that shocked a town usually so used to explosions.
When a caravan blew up in a Mount Isa backyard on July 28, killing a father and two kids in an apparent double-murder suicide, many thought it was just the ever-present mine blasts.
A year on, police believe Charlie Hinder, 39, planned the explosion to kill "outgoing" Nyobi, 7, and "wide-eyed, curious" River, 4.
They know the awesome power of the blast scattered debris for several blocks, forcing evacuations to more than 55 homes, some of which families couldn't return to for days.
They know the shockwaves were felt throughout the 20,000-strong mining city about 7am that Tuesday morning, and would continue to be felt for weeks afterward.
But they don't know why.
They don't know what drove a father, separated from wife Kath but hosting a regular "sleepover" in the caravan parked out the front of the Deighton Street, to seemingly kill himself and his kids.
About three weeks earlier, the 39-year-old Kretschmann Engineering employee told convenience store owner Kevin Spanner he was feeling "real down".
When the 77-year-old suggested a holiday, he said the father-of-two replied that he wasn't going anywhere without his kids.
For Mount Isa District Patrol Group Inspector Trevor Kidd, it was a day he and many others from the mining town remote enough to make the back of Bourke seem close to home will never forget.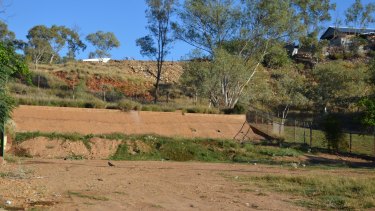 "There were emergency services in full flight. The house was on fire and it was just a scene of carnage," he said.
"It's something that will stick with me for the rest of my days, a very tragic event."
A second story emerged in the days after the blast, one of community spirit and cooperation.
As former Mayor Tony McGrady said at the time, and reiterated ahead of the dark anniversary, the size of the town only served to amplify the emotional reach of the tragedy.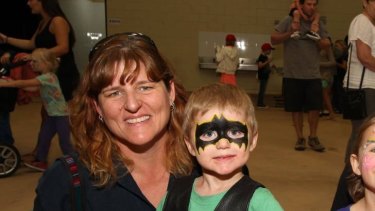 "We're talking about death," he said.
"We're talking about a very very sad occasion and in a small community like Mount Isa, many people knew the victim.
"If it happens in Brisbane, with all due respect there's not many people who would know the victim.
"In a small community like ours, if they didn't know the victim, they certainly knew a friend of the victim or a family member."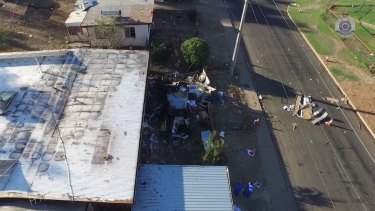 A year on, a ruined shell of the low-set home is gone, yet to be replaced.
Gone too is Kath, the grieving mother who left the town that claimed her children's lives behind to move on with her own.
The Coroner is still investigating and hasn't decided whether an inquest will be needed to examine the tragedy.
RELATED TOPICS & LINKS
Henry Sapiecha